Everyone loves the holidays and, more so, the special treats that come with them. The holidays not only bring in the festivity mood, but they also give a chance for you to enjoy different dishes and try out new delicacies. Besides that, it also allows you to pass love to your family, friends, and neighbors by gifting them with some fantastic food treats. Here are some incredible food gifts that you can try out during the holidays:
1.  Gourmet Milk and Dark Chocolate Caramels
Chocolate will never go out of style, no matter the occasion. It has a unique and unexplainable taste that has most people wanting more. This kind of chocolate comprises three fine main ingredients: dark chocolate, gourmet milk, and salt flavoring. They are packed in different sizes. So your only task is to pick what you want depending on who you're gifting. You can add seasonal wrapping to it to show more effort and send a special message to the person or people you're giving it to.
2.  Oreo Cake Balls
These cake balls are another treat that people never seem tired of, especially over the holidays. This is because you can make them with ease from home, and you won't need an oven to do it. All you need to have is some Oreo cookies, cream cheese filling, and chocolate. They are crushed and melted away to form a hard shell that's quite tasty. The good thing about them is that they don't have high-calorie content, so you can enjoy as many as you can.
3.  Pumpkin Cake Truffles
Halloween may be over, but pumpkin season is still going strong! When pumpkin is combined with the right foods, it produces some great flavors. It's made of simple ingredients; cream cheese, ginger and cinnamon powder, a loaf of pumpkin bread, and chocolate for coating. They will add that great dessert feeling that you require for the holidays.
Also, you can extend these treats for the Thanksgiving holiday, but please don't keep them for long. They are only good the first 3-5 days after making them. You can wrap them up in little food-safe bags to distribute them to your friends and family.
If you don't want to do something on your own, there are so many great options. In other words, if you want to give someone a cake, you can simply go to a great platform like BloomingBox and order a great cake flavor. This is a simple solution that helps in making the right impression. You can choose from different flavors like chocolate, red velvet, carrot, and black forest!
4.  Buttery Lobster Rolls
If you know people who love seafood, then some lobster rolls from Get Maine Lobster Meals would be a fantastic treat. The key is to get the lobster with the most tender meat to make the roll, and also, don't let the butter overpower the meat. The inside of the roll should always be soft, and the outside can be crusty to give that nice textural difference in the taste. Therefore, it's highly recommended that you toast the buns a little bit to obtain that crunchy feel.
5.  Freeze-Dried Candy
While this may seem uncommon, freeze-dried candy is an exciting new twist on old favourites. The unique thing about freeze-dried candy is its texture and taste. When gummy candy, like gummy bears or sour worms, is freeze-dried, it becomes a fluffy, crunchy snack with intense flavours. While serving them, use silicone mats or parchment paper to prevent them from sticking onto the tray.
6.  Lagusta's Luscious Winter Wonderland Box
More often than not, vegans are forgotten when sourcing food gifts. This time around, make your vegan friend feel appreciated by ordering one of these. This chocolate caramel treat can be entirely addictive for vegans, and they will never forget that treat. Besides being vegan-friendly, they are also allergy-friendly.
7.  Spiral-Sliced Ham
A simple way to enjoy some meat would be to try out some sliced ham for your holiday. The incredible thing about them is that you can cut them into the number of slices you wish for your liking to let your whole family enjoy. If you buy this, make sure that you've served all of it within 7-10 days. Also, the only preservative in it is salt, thus making it suitable for everyone in the family. To heat it, all you need to do is smoke it over some applewood chips to enhance the flavor. To preserve the natural flavors and juices, wrap them up in gold foil.
8.  Olive Tapenade
Olive tapenade has got to be one of the best traditional purées, flavored with some fresh herbs and a splash of cognac. If you want to surprise your co-workers or friends, this purée will serve its purpose without trying hard. It's a great and healthy side dish that would go hand in hand with the main protein dish. If you have a friend who is detoxing, this is perfect for a ketogenic diet. If you have some excess of it, you can store it in an airtight container in a refrigerator, and it will last you up to two weeks.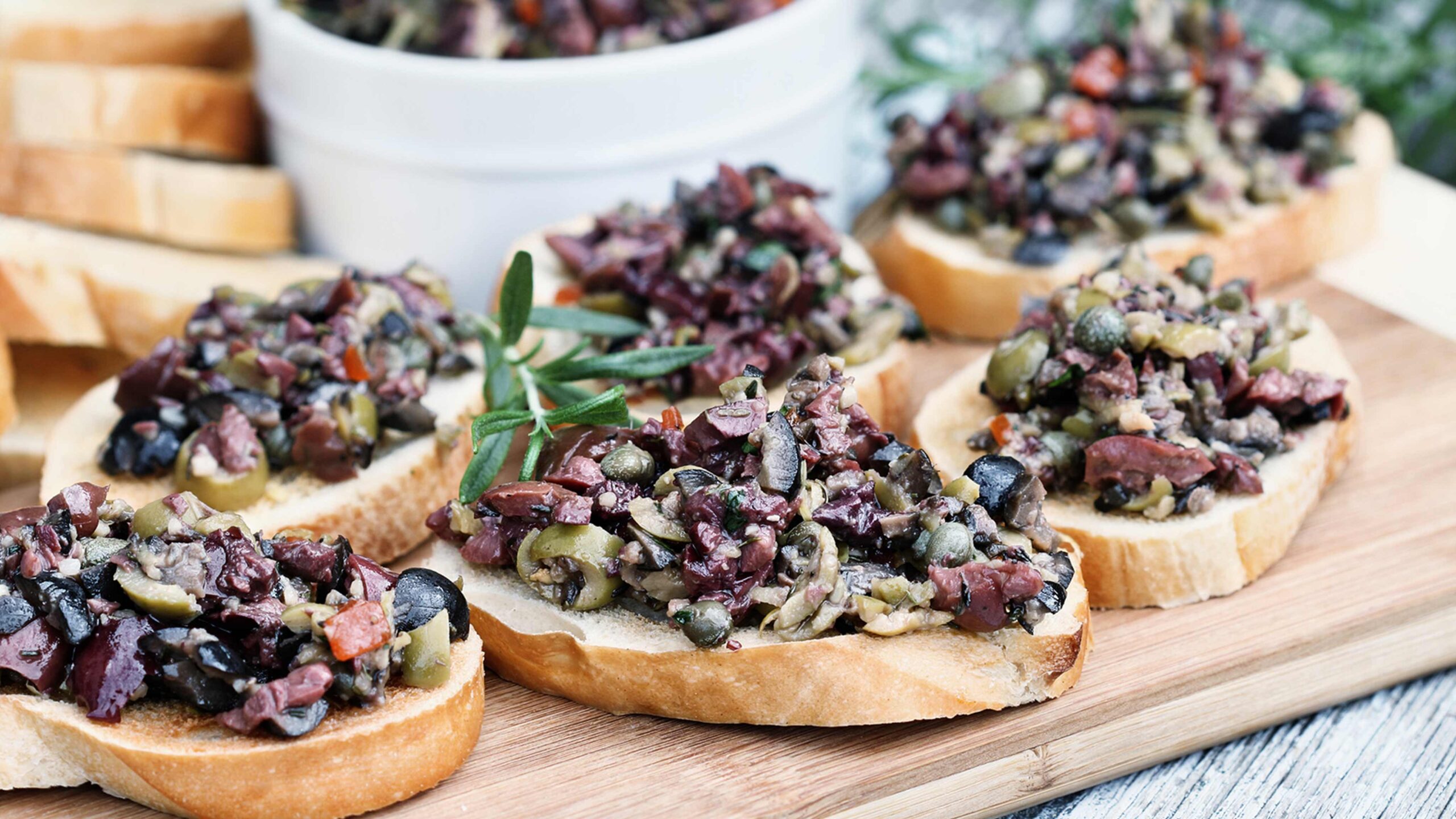 9. Double Decadence Chocolate Coffee Cake
If you wish to surprise the love of your life, then a chocolate cake would be an excellent treat to start it off. They also would be a perfect delicacy for the festivities. On one of those cold days, cut a slice of coffee cake and take it with a cup of tea or coffee. If you want to package it into smaller pieces, pack them up in small packing paper and distribute them to everyone around.
10. Bagels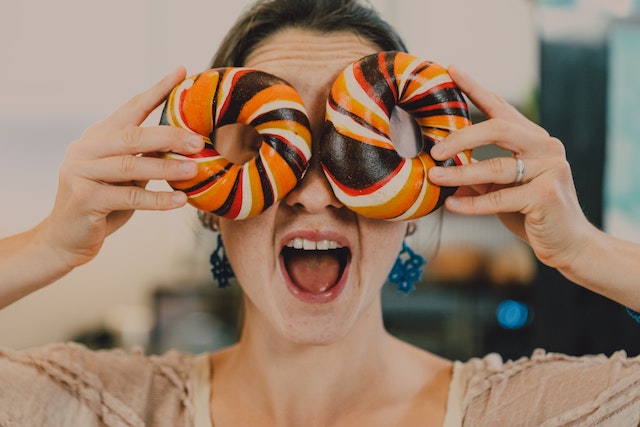 Bagels are a type of bread product baked from bread with the look of a doughnut. Their only difference with bread is in the preparation method. The best bagels are from the New Yorker Bagel Bakery, which is the world's largest. You can treat your special people to some of these bagels that are nicely packed in orange packing paper. You can later fill each in small package papers if you wish for every person to have a bite of their own. If you want to gift this to a family, you can package it in your bag and serve everyone with a serviette.
Everyone deserves to enjoy some sweet treats once in a while, whether candy, chocolate, food, or drinks. All these t food gifts add merry to your life, and when shared, they enhance the togetherness that's much needed. So, treat yourself and everyone else to some lovely food gifts in whichever small way.