Since October, with the launch of the first Bitcoin futures ETF in the United States, the valuation of the crypto industry has soared. As a result, more and more Wall Street institutions regard cryptocurrency as a legitimate asset class for investors. The total market value of cryptocurrencies is currently about 2.66 trillion U.S. dollars, nearly twice the market value of silver (1.4 trillion U.S. dollars) and surpassing the world's largest public company Apple Inc. (2.5 trillion U.S. dollars).
Walmart pilots Bitcoin ATM operation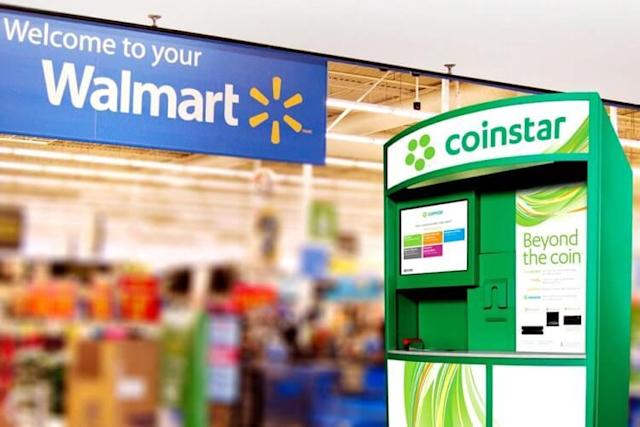 As the total market value of the crypto market hit a new high, retail giant Walmart was revealed to be cooperating with cryptocurrency ATM company Coinme to provide bitcoin exchange services through its 200 ATMs. In other words, as one of the world's highest-income companies, Walmart is allowing its customers to buy Bitcoin in dozens of stores in the United States.
It is reported that customers can buy Bitcoin at a cryptocurrency ATM in a Wal-Mart store. A local reporter in the United States purchased a small amount of BTC on a Wal-Mart ATM in Pennsylvania to verify that the service is effective.
Walmart Communications Director Molly Blakeman said in an email to reporters, "Coinstar and Coinme have launched a pilot program that allows customers to use cash to buy Bitcoin. Walmart stores across the United States have installed 200 Bitcoin ATMs. It is part of this pilot."
Last month, a false press release claimed that Wal-Mart stores would accept Litecoin as a payment method, causing the market to rising and fall, which was called a farce that shouldn't happen in the industry. Therefore, this time Wal-Mart was once again reported to have an intersection with cryptocurrency. The local media reporters in the United States personally tested the ATM service out of careful consideration, and it was verified as actual news.
Bitcoin ATMs are on the rise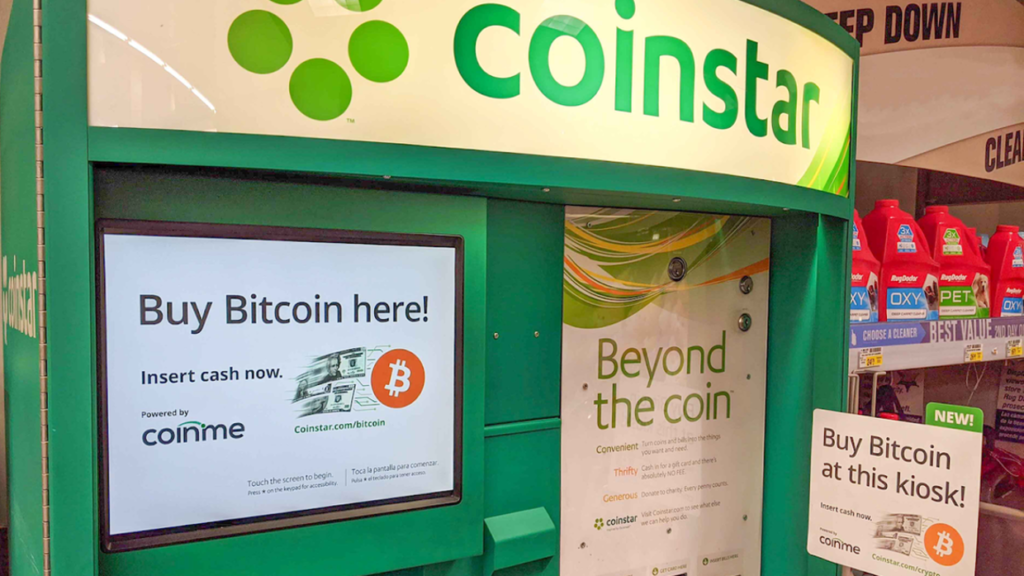 The cryptocurrency ATM industry is rapidly expanding, partly due to the impact of the new crown epidemic. In the case of a surge in usage in 2020, Coinstar announced plans to expand its existing 3,500 Coinme ATMs to 7,000.
Coinstar started working with Coinme to provide bitcoin purchase services in early 2019. Recently, it added 300 Bitcoin-enabled ATMs in Winn-Dixie, Fresco y Más, Harveys and other grocery stores in Florida.
Wal-Mart has been regarded as an ideal path for cryptocurrency financial services to enter the mainstream for a long time. However, a company with 4,700 stores and a market value of $409 billion, operating a 200 Bitcoin ATMs pilot project is just a tiny change. But at least for now, Wal-Mart has taken another step into the encryption industry.
Although Wal-Mart and Coinme share common interests and potential in providing cryptocurrency financial services to low-income users, it has not further elaborated on their encryption plans for the time being.
Compliance issues
The rapid growth of cryptocurrencies has also aroused the vigilance of regulators, worrying that stable coins and other cryptocurrencies may bring risks to the stability of the traditional financial system. Seth Sattler, the compliance director of Bitcoin ATM supplier DigitalMint, said that although the large-scale launch of Bitcoin ATMs may be a good sign for adoption, people still worry about compliance issues such as anti-money laundering.
In the past 18 months, DigitalMint, which accounts for 5% of the total Bitcoin ATM transaction volume, helped return $5 million to fraud victims. The person in charge of the company believes that large retailers need to ensure that they understand the suppliers they are working with and what measures the organization is taking to manage risks. Before cryptocurrency is adopted on a large scale, it still needs to undergo various adjustments in regulatory compliance to finally reach a balance point, promoting social progress while avoiding the risk of violations.