Camo is a style choice that never seems to fade.  With so many different pieces of clothing and accessories available in camo prints, you can easily fill your wardrobe gaps with this pattern.  Here are some of this season's most popular Camouflage Trends , tips on how to dress up with camo, and suggestions for incorporating camo into your wardrobe.
Camo Is Everywhere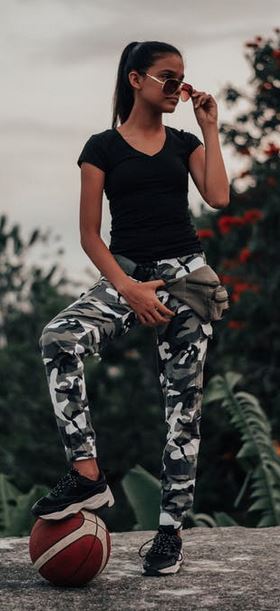 Camo is not just for military purposes. This fashion trend has developed a life of its own.  Camo is available on so many items that you could easier wear it from head to toe, although that is not recommended (we'll explain later). Camo comes in hats, earrings, necklaces, pendants, tops, shirts, skirts, camo pants, leggings, socks, boots, and even undergarments. For a timeless look that is easily softened by the female form, camo will get you noticed.  When paired in the right clothing combinations, it will make you memorable.  Camo is endlessly versatile. Which is why it is perennially popular.
Two Primary Ways To Dress Up Camo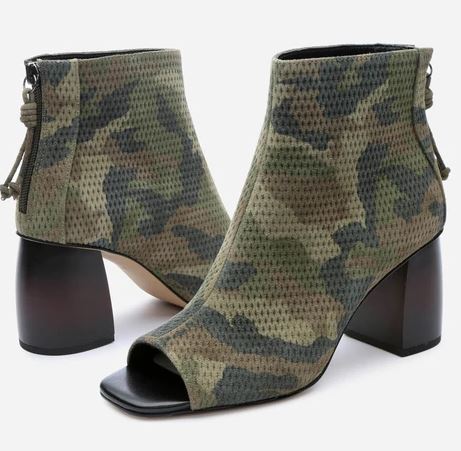 Sure, you can wear a pair of camo boots with your favorite jeans and t-shirt but here are two ways to dress up that look.
Accessorize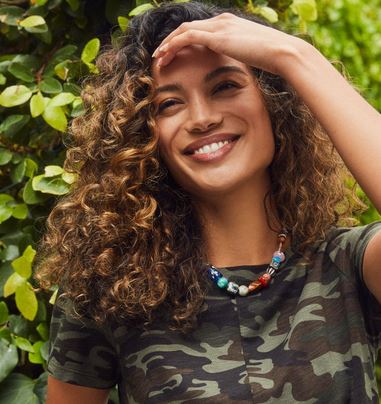 For a sophisticated look that takes little effort, dress up a camo shirt, top, or jacket by adding anything sparkly.  Use gold or silver colors and add either earrings or a necklace.  A shiny brooch can give camo an update to make it look impressive.  Since camo was originally a masculine pattern, the accessories soften camo's effect.  It looks wonderful on women of all ages.
Pair Up Correctly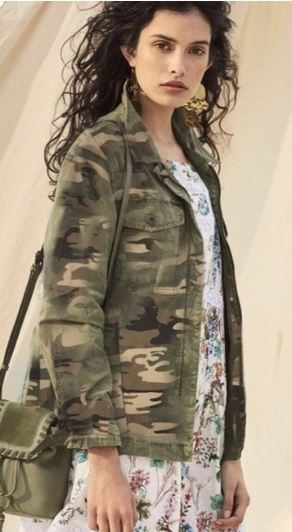 The second way to dress up camo is to carefully match it up with other pieces of your wardrobe that complement the camo colors and patterns.  A cardigan sweater in an earth tone goes well with camo leggings or pants.  Earth tones almost always work well with camo, but it also looks good matched with bright colors and even pastels. Imagine a camo shirt with bright blue tights or pastel green pants or shorts. As tempting as it may be to wear a lot of camo, it is not a good idea to go overboard with quantity.  Too much camo produces a busy, confusing look.  Just wear one camo item as the foundation of your outfit and pair other clothing with it.
Some Do's And Don'ts With Camo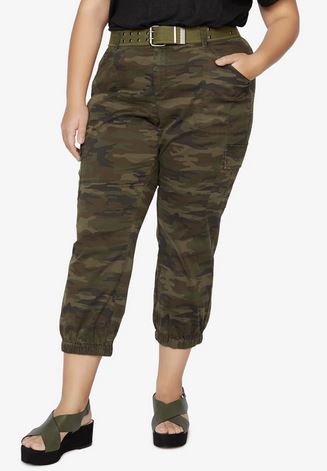 Camo works well with just about anything but there are a few points you should keep in mind when putting together a camo-based outfit.
Do Accessorize
As seen earlier in this article, you can soften camo with the right accessories.  Camo typically requires accessorizing to allow it to break down its naturally masculine look.  This is pretty easy to do, and is part of the reason camo has become a staple in women's fashion. Don't accessorize and expect the look to be tougher than you planned.  Of course, if tough was the look you were going for in the first place, don't worry about the accessories and just go strong!
Don't Mix With Other Camo or Animal Prints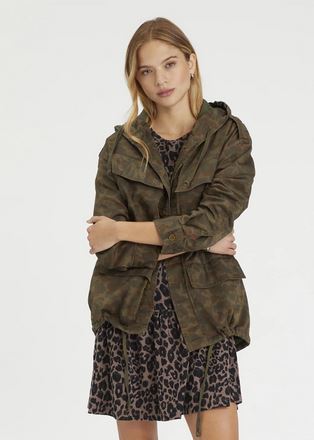 Camo can look busy and confusing if you cover yourself in it from head to toe.  However, camo as a fashion trend can be broken up.  This lets you wear more than one camo piece at a time. For example, a camo hat and camo pants is a great combination if separated by a solid-colored top or shirt.  Whatever you do, avoid pairing camo with animal prints. That look is a far too busy and just serves to boggle the mind making you disappear into the background.
Do Wear Unusual Camo Pieces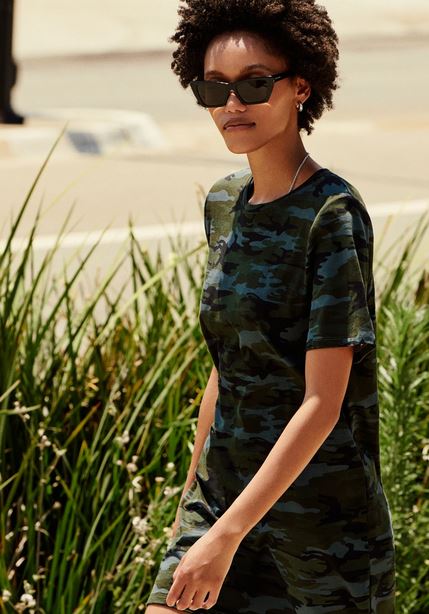 Because camo is available on virtually anything you care to wear these days, you can get away with wearing camo on unexpected pieces of clothing. For example, items thought to be extremely feminine now feature camo prints: dresses, miniskirts, pumps, and even lingerie.  To give camo an unexpected thrill, try wearing it where a small glimpse can project a tough girl image.  Try a camo bra under a white tank top.
Don't Overdo It
We have to stress that it is never a good idea to wear camo from top to bottom. A camo bag with a camo skirt will look just fine, but too much camo is as poor of a choice as pairing camo with animal prints.  It might be the perfect look for being out in the woods hunting deer, but it does not translate too well in the urban jungle of concrete and office space.  Be choosy in what camo pieces you wear and restrict the number of pieces.
Don't Be Afraid Of It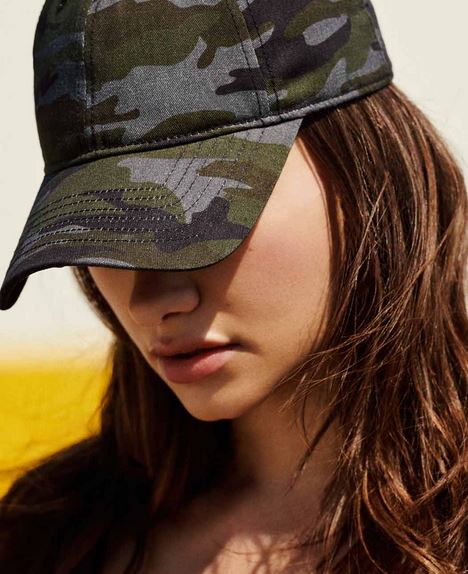 With all the rules we've outlined here, it is very easy to think camo is an intimidating pattern that only skilled clothing experts can wear. That could not be further from the truth. Camo is the perfect print for anyone who wants to add a bit of interest to an outfit.  It gives off a tough image but can easily be softened by accompanying elements.  Never be shy about wearing camo.  This is one fashion trend that will never fade.
Final Thoughts on Camouflage Trends
Camo is versatile.  It is the perfect match for multiple colors.  It looks great on women of all ages and never seems to stop trending.  If you do not have any camo in your wardrobe, now is the time to remedy that.