Recently engaged? Congratulations! Marriage is a big step and the perfect way to show the world how truly committed you and your partner are to each other. Although in the modern era marriage is not as expected as it once was, there are still a lot of couples who want to continue with this tradition, whether it is for religious reasons or they simply believe in the significance of such a union. While there are many things to look forward to once you and your betrothed do tie the knot, there is no denying that your big day will be one of the main events you are most looking forward to! However, planning a wedding is not easy, and as it is a day that all couples want to be perfect, choosing the right style of wedding for you both is key. If you are struggling to figure out what your ideal wedding day will look like, read on for some wedding inspiration.
Art Deco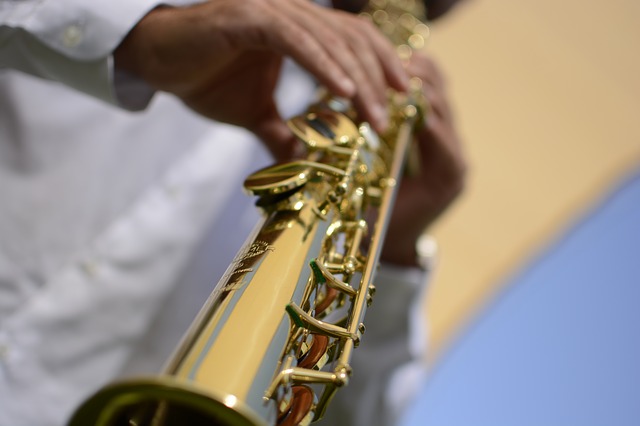 This trend became very popular around the time of the Great Gatsby movie release back in 2013, but even today it can still be a great choice. If you and your partner are fond of vintage glamour there is not a better theme for your wedding, and this style is quite timeless. It can be very opulent, so there is no doubt you will both feel like royalty on your big day, but your guests will love the atmosphere Art Deco design can create as well. Think gold trimmings and monochrome, or even rich reds, deep blues and greens if you want to add a bit of color. You could have a jazz band playing to provide the music and entertainment, with champagne and cocktails flowing all night long. Dramatic centerpieces of flowers and feathers could help you complete the look. To make it more memorable, the newlyweds can exchange gifts, like the bride giving her groom a personalized pocket watch with their wedding date engraved to mark that special day of their lives.
Bohemian Style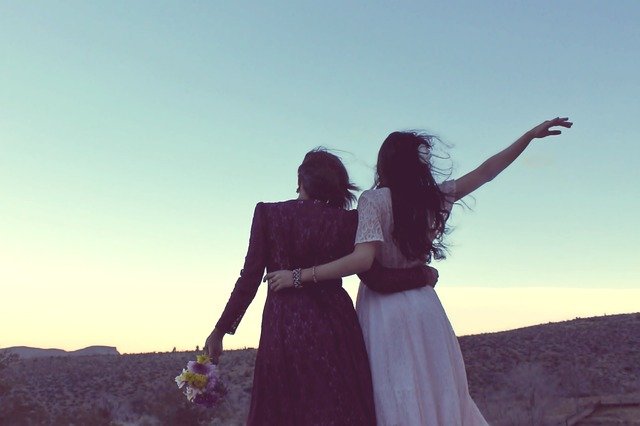 For a more relaxed approach to your wedding, perhaps a boho-vibe would be better suited? Candlelit tables with wildflowers as decoration or even for your wedding bouquet, would be perfect. An ethereal wedding dress that floats around you as you walk, paired with a floral crown, will capture this style, too. Upcycled furnishings could help add to this atmosphere, with lace tablecloths and twinkling string lights hung up across the ceiling to make it feel as though you are sitting under the stairs. If you are getting married in the summer, you could even dine al-fresco and put up a tent to cover the tables and dance floor.
Festival Vibes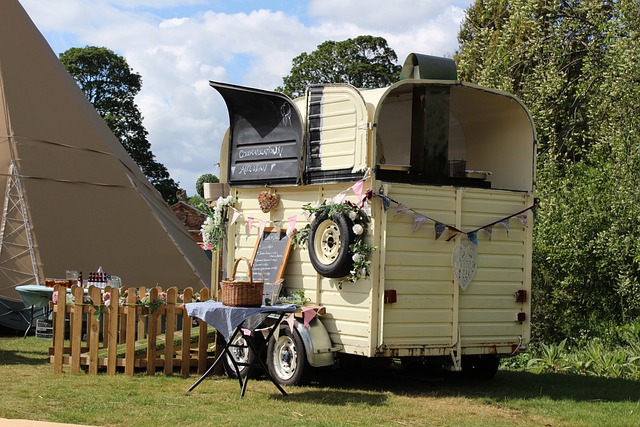 This one is similar to a bohemian style wedding, but adds a different kind of energy to it. Rather than laid-back elegance, a festival-themed wedding is perfect for couples who love to dance and are passionate about the music scene. Rather than a sit-down meal, you can offer your guest a choice of cuisines by hiring food and drink vendors to set up their trucks at your wedding reception. Bright lights and vibrant colors will make it feel like you are wandering the grounds of a fun music festival and, of course, live music is a must, possibly finished off with a DJ set later in the evening. You might also want to have face painters or glitter stations set up so your guests can get into the party vibe.
Beach Wedding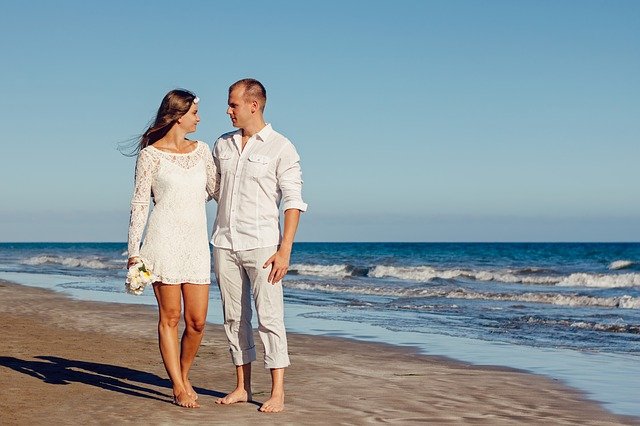 For couples that love soaking up the sunshine and breathing in the sea air, a beach wedding could be on top of their list. It can be a relaxed, down-to-earth affair and a great excuse to incorporate a bit of vacation into your big day, too! Having your ceremony on white sands then moving to a beachfront restaurant or hotel for your reception is certainly idyllic, and it is easy to see why this has always been a popular choice for couples. Watch the sunset over the ocean as you toast to your glorious future together.
Yacht Wedding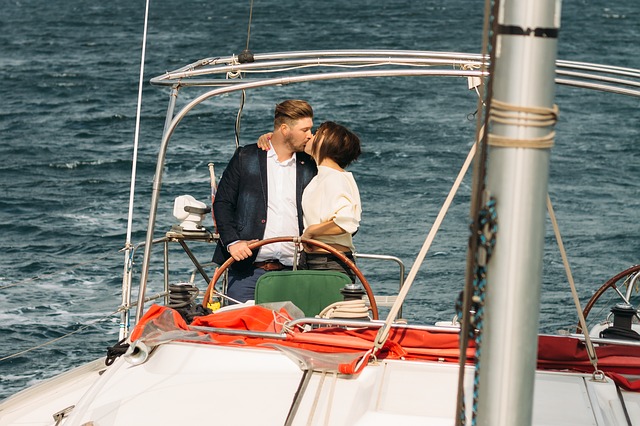 If you do love being on the coast, but the idea of getting sand in your shoes is a bit off-putting, a yacht is the perfect alternative to a beach wedding. Having your ceremony and reception on a yacht oozes elegance and glamour, but you still can enjoy the fresh ocean air and the sun setting over the water. Just make sure none of your guests suffer from seasickness before you put a deposit down! Look here for more tips on planning a perfect yacht wedding.
Country Estate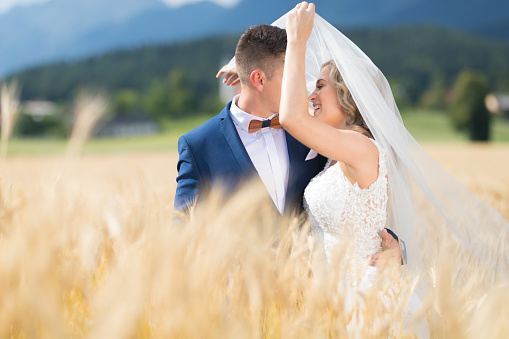 Another option for your wedding could be an escape into the countryside. This is particularly lovely if you both live in a busy city and want to have a more peaceful setting for your big day. There are a few options you can explore here, such as an historic estate that could offer some elegance, or perhaps even a gorgeous, sprawling ranch where you can look out across the rolling fields and hills. For a statelier affair, locations such as the Atlanta History Centre in Georgia, or Elmore Court in Gloucestershire, UK are good examples of what you should be looking for.
Backyard Wedding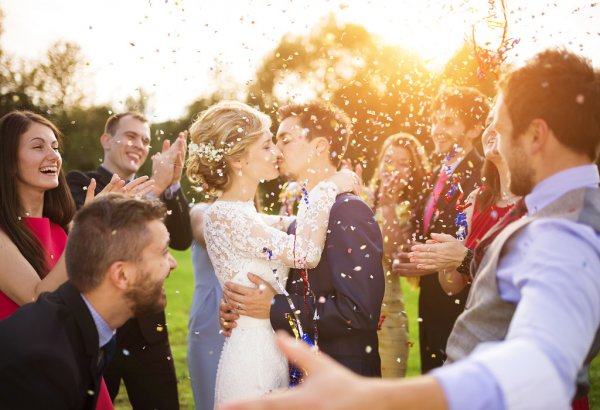 A wedding in your backyard? This might seem like an odd choice, but for couples who either live in homes with big gardens or have family members that do, this can be a lovely, intimate way to celebrate your nuptials with your nearest and dearest. It could also be a good choice for those who are looking to keep to a smaller budget, as often wedding venues can be very expensive to hire. You can transform your garden into a stunning setting for your wedding ceremony and reception, all from the comfort of your home. Catering companies can come to serve delicious food and drinks to your guests, and you can fill the property with colorful floral arrangements to make it feel more like a grand venue rather than a domestic property.
Winter Wonderland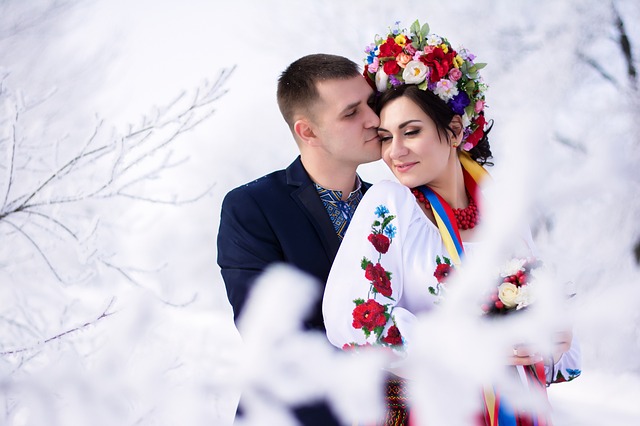 A lot of couples want to get married during the spring or summer seasons, and it is understandable why this is a popular choice; the weather is warmer and the days last longer, which can increase that sense of romance. However, do not dismiss the idea of having a winter wedding so quickly. Usually, weddings that occur during the cooler season are cheaper, as there is a higher demand for summertime dates. You can also embrace the excitement of the festive season and incorporate some of these elements into your décor, such as hanging mistletoe up around the venue and creating gorgeous winter wreaths for centerpieces. You could even have a roaring fireplace where guests can cozy up and enjoy a glass of wine or your signature wedding cocktail before or after dinner. A winter wonderland wedding can make your whole day feel more magical, like something out of a classic fairy tale.
Gothic Glamor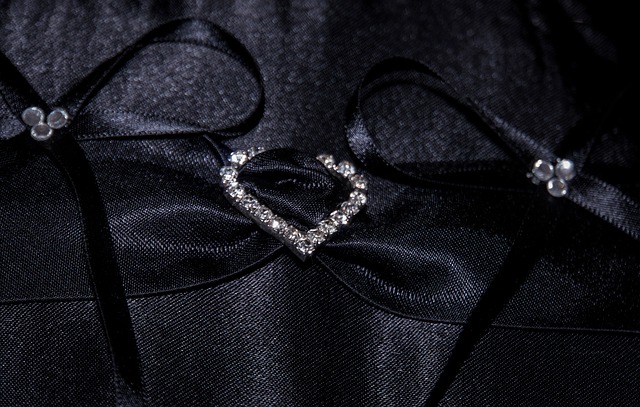 If the traditional whites and softer wedding color schemes are not your style, and you prefer to walk on the darker side of life, perhaps a gothic wedding is what you are looking for? They can be a lot of fun, especially if you are leaning more towards old Victoriana style décor and clothing. Deep reds, purples, black, and gold all are common colors you can see within this theme. With plenty of candles, antique touches, and velvet tablecloths you can transport yourself and your wedding party into the pages of an Edgar Allan Poe novel. It is the ideal style of wedding for couples who adore all things spooky.
Vegas Wedding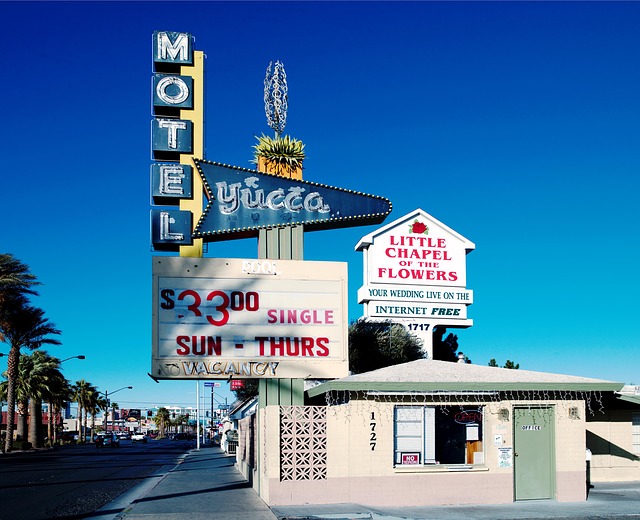 This is another fun alternative for couples who want to break away from tradition. Flying out to Las Vegas to get married in a neon chapel and following it up with a bit of fun on the casino floor is certainly going to be an experience to remember. There are also numerous hotels you can check into that offer excellent rooms and suites. If you would love a Vegas wedding, but getting there is going to be too difficult, you can always pay homage to Sin City through your wedding décor choices and setting up poker tables and roulette wheels that your guests can have some fun on during the reception.
Romantic Italian Wedding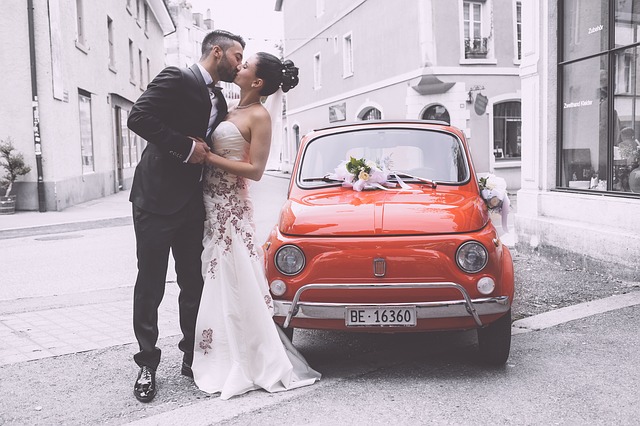 Another popular destination for weddings in Italy. This is an incredibly romantic location with so many breath-taking spots to choose from across the country. If you do not want to travel for your wedding, you can still use this as an inspiration to make it feel as though you are saying 'I do' on the rolling hills of Tuscany or the Amalfi Coast. Offer your guests some limoncello as an aperitif, and make sure you have some vines and greenery on the tables and around the room for your floral décor. Consider having one long table rather than separate ones, with tealight candles and elegant glass and dinnerware. Serve up some traditional Italian dishes and make sure there is plenty of red wine!
As exciting as it is to get engaged, planning your wedding can be overwhelming at times. If you and your partner are not sure where to start when it comes to your wedding plans, use the suggestions above as a source of inspiration to create the perfect big day!