Shopping for your wedding dress is an exciting process. Not to mention, trying on gowns and sharing those special moments with your bridesmaids will provide memories you'll cherish for a lifetime.
Then again, finding the perfect gown isn't always the easiest endeavor; after all, your dream dress is an investment, and you want to get it right.
If you're preparing to marry the love of your life, then it's time to think about what to wear. To limit any confusion, here's a list of everything you need to know when shopping for a wedding dress:
The Color Can Vary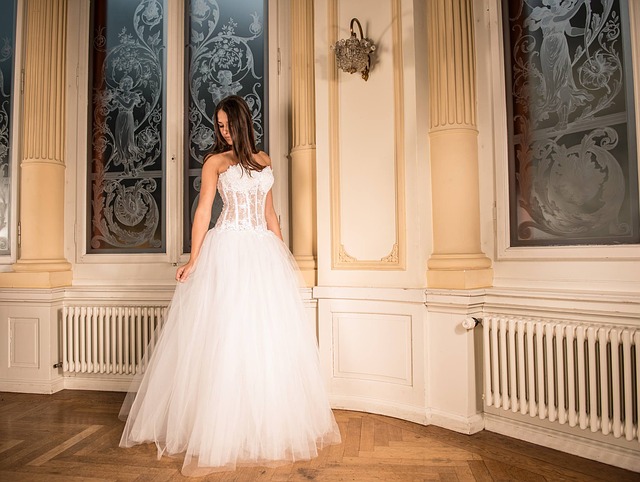 If you're a bride who wants to wear a traditional hue, know that not all shades of wedding white are the same. For example, there's diamond white, ivory, champagne, blush and pearl.
Ask a dressmaker to show you fabric samples, so you can decide which ones you like most. Of course, this is an important decision, as your veil, bouquet, shoes and bridesmaid's dresses will all need to complement your gown.
Don't want white? More brides are choosing non-traditional alternatives such as florals, pastels and bold colors.
You Will Need Lingerie
While your wedding dress will be a statement piece, you'll also need other accessories as part of your ensemble. That includes your bridal lingerie, which should sit discreetly under your dress — and will be a nice surprise for your partner on your wedding night.
Depending on the cut of your dress, you may need strapless, halterneck or regular straps. While you're considering what to wear underneath, don't forget garter and honeymoon baby-dolls and costumes. You may also prefer a soft lace gown to pair with your bra and panty sets.
You Can Get Alterations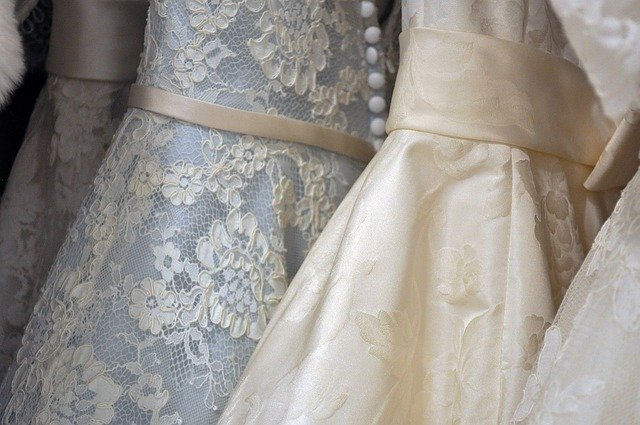 When you spot your dream wedding dress on the rack, you may be disappointed when you try it on. It might not fit quite right, and you may even doubt your decision. Our bodies are all different, and it's normal to have alterations to your dress before the big day.
Ask a store employee to pin your dress, as this will give you a better idea of how it will look. Before purchasing your gown, ask about alterations and whether they're included in the purchase price. Your bridesmaids may also need to have their dresses altered.
Your Dress Can Take Time
Some stores only have a limited number of sample sizes in stock. If you're buying a new dress, it will usually need to be ordered in or even made by hand.
Depending on where you shop, the waiting period is anywhere between three weeks to nine months before your dress is ready to take home. However, the timeline for most brides is between three to six months. It's recommended that you start dress shopping early, just in case your first choice does have a long wait.
Shopping for a Wedding Dress?
If you're getting ready to say, "I do," then it's high time to start shopping for the wedding dress of your dreams. Think about your preferred color, because there isn't just one shade of white.
Additionally, you'll want to accessorize your wedding dress with bridal lingerie, with a cut and fit that sits seamlessly under the garment.
Don't forget to start early, because you may have to wait months for your dream dress to be ready. Most dresses will need alterations, and this can be done in the lead-up to your big day.