We got used to business and science being a man's world. But it changed. We battle the prejudices and stereotypes to achieve gender equality across industries. Celebrating women in various fields encourages female students to try their luck in new areas. As well, it nurtures a healthy view of possibilities everyone should have. Against all odds, women continue paving the path of success in every industry with their talent and dedication. From media celebrities to science innovators and tech visionaries, we look at their stories of Influential Female Entrepreneurs as an inspiration. The criteria are vast when it comes to the definition of success.
At the same time, knowing their heroes is crucial for students with the everyday pressure they have. Having to balance your life and the heavy workload at school can be a factor that contributes to early burnout. In this case, you can get academic help. Look for the essay writing services reviews here to find the best one. They can help ease the pressure of homework and regain confidence for tomorrow. Students should have a chance to get a breath of fresh air to have the strength to go for their dreams.
So who are the most influential female entrepreneurs of the decade? What can we learn from them?
Oprah Winfrey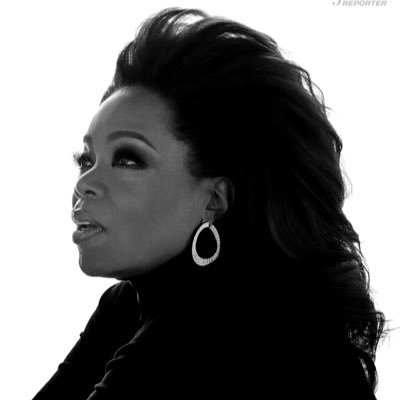 The first entrepreneur doesn't need an introduction. She is the blueprint of a media empire mogul who serves as a primary example to generations of young women. Oprah Winfrey is a well-known TV personality. She is a co-founder of the Oxygen Media channel and creator of Harpo Production and Oprah Winfrey Network.
Even though it's hard to believe in your potential in this highly competitive world, Winfrey is the best example of a self-made person. You can learn a lesson on resilience and building a strong network around you.
Vera Wang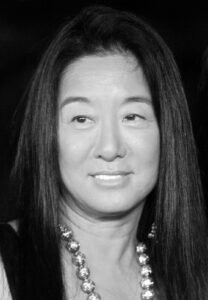 Wang is a prominent fashion designer who rose to fame in her early forties. She started by designing wedding gowns. And she rose to fame as an owner of one of the most influential fashion houses known internationally.
Women are faced with twice the pressure to get successful "before aging." Wang's story is a reminder that even if your talents are dormant by the end of your studies, you still can achieve success. The key takeaway is to look for the possibilities to guide your business in the right direction and be in with the trends.
Arianna Huffington
Huffington is an author, businesswoman, and genius entrepreneur. She is the founder of The Huffington Post, which was then sold to AOL. Her most recent project is Thrive Global, the company that focuses on providing management solutions.
It is hard to stay on the top of your game in this fast-pacing and chaotic world. We burn out, we want to give up, but Huffington reminds us to practice mindfulness to avoid negative outcomes. Her business is an example of how to use healthy initiatives and spread mindful practices across platforms.
Janice Bryant Howroyd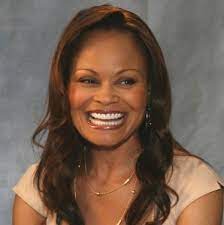 Howroyd brought a change and founded the first African-American female-led company ActOne Group. Her company provides management and production solutions to a wide range of industries. It is an international platform that encourages positive change in the field of the workforce.
Bryant Howroyd started her business back in 1978 with a budget of only $1500 to become a sensation. She shows how one can use their sharp planning and prediction skills by spotting what they can offer to the market and how they can change the game,
Indra Nooyi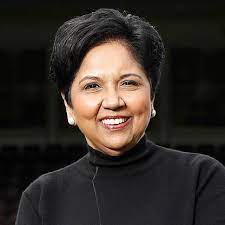 Indra Nooyi came a long way from being a part of PepsiCo's corporate strategy and development department to being a CEO. She is most famous for her restructuring strategy that led PepsiCo to success. Nooyi received various awards and recognition as the most powerful woman in business for several years in a row.
Nooyi teaches to have a clear vision and focus on targets, both long-term and short-term. She also emphasizes how important it is to stay in a state of an open mind, always learning and taking opportunities we get along our way.
Kiran Mazumdar-Shaw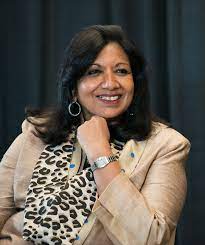 Mazumdar-Shaw began her project in a garage. She is a founder and a chairperson of Biocon, the biggest biopharmaceutical company in India. She stood against regional laws and gender discrimination before becoming a successful entrepreneur.
Mazumdar-Shaw is driven by the idea of making innovation affordable to people. She is a philanthropist and supports many healthcare workers and educational institutions. She states that she had "a lot of determination, common sense, and a lot of foolish courage" to push Biocon toward its discoveries.
Susan Wojcicki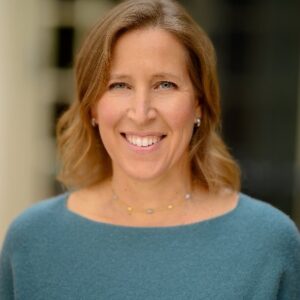 A genius of marketing and a woman behind Google and YouTube, Wojcicki is responsible for the success of two platforms. She is also the one behind monetization and membership strategies at YouTube. Wojcicki is a vocal advocate of equal pay in the tech industry. She puts forward paid family leave opportunities and fights against gender discrimination.
The most important lessons we can learn from Wojcicki are "don't expect perfection to succeed" and "take time away from the Internet." Indeed, many of us feel reluctant to continue doing something if it's not good enough. Yet, YouTube proves that anyone can find their niche.
Folorunsho Alakija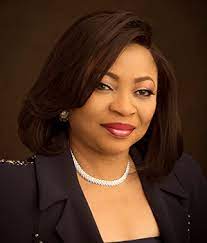 This Nigerian businesswoman is a person of many talents. She is vice chair of one of the largest oil companies—Farma Oil. The businesswoman has her fair share in the industry of fashion, real estate, and printing. She is not a person who got everything overnight. Her dedication and focus are the moving force behind her business affairs. And it paid off.
Alakija believes that you have to go the extra mile to achieve success and always try to make an impact. She is a person who supports the community, education, and individual families.
The Bottom Line
It is a shortlist of the most influential women out there. Of course, the list is not complete: many more female entrepreneurs bring a change every day. They teach us to perfect our communication skills, value people around us, and always take care of ourselves.
We can learn from their example to be resilient on the path to our dreams. It is hard to be a leader in this highly competitive world. Yet, there's nothing impossible for a person who knows their worth and has a plan. We can learn from their example to be resilient on the path to our dreams.