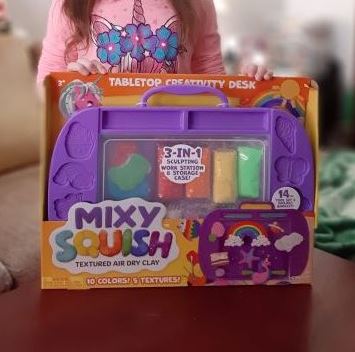 Don't let the fact that Christmas is less than 30 days away send you into panic mode. We have just the gift for children ages four and up.  For centuries children have enjoyed playing with compound, so we just know that they will love the textured fun that is to be had with the Mixy Squish Lap Desk! Lift the cover of the reversible creativity desk to find 10 oz. of pre-made, pre-textured Mixy Squish colors — with crunchy, glittery add-ins — plus 14 sculpting tools and 3 double-sided molds!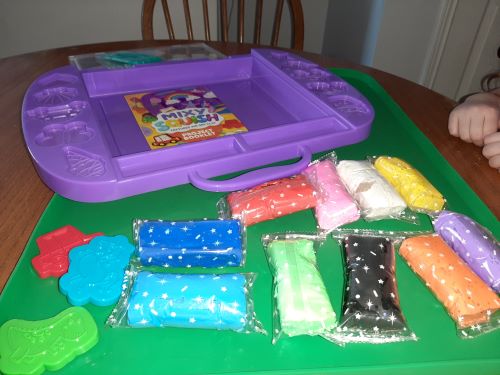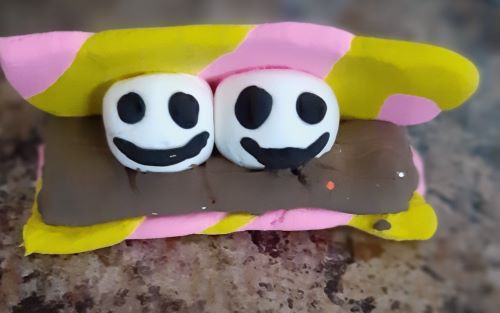 The colorful modeling compound can be shaped and air-dried allowing your child(ren) to make endless keepsake creations.  Add some props and Mixy Squish suddenly becomes a learning tool for homeschooling. Kids can mix the clays together to make new color combinations.
I love that MIxy Squish doesn't make much of a mess, so cleanup is super easy. The kit comes with an instruction guide, but Miss P also used her own imagination to make lots of cool things like a poop emoji.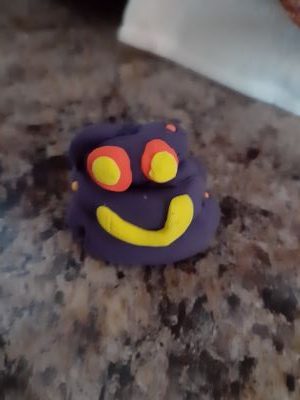 I was surprised by how many things could be created with the Mixy Squish clay. There is more than enough for multiple projects, and we even have clay left over for even more fun creations. Mixy Squish replacement packs are super inexpensive too.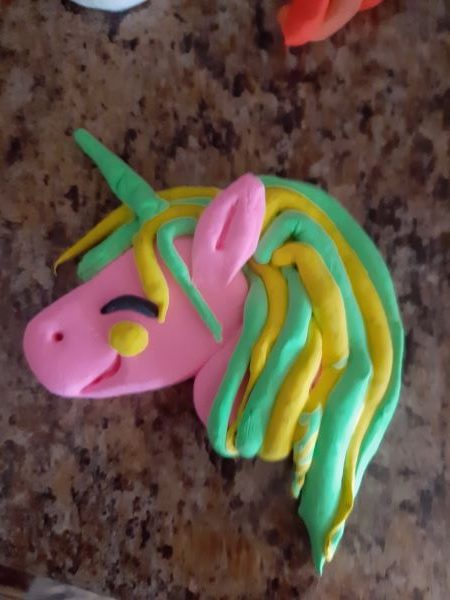 Each project takes about 48 hours to dry and you should rotate your project after the first three hours of drying to ensure everything is holding together.
Besides hours of endless fun, Mixy Squish also develops fine motor skills, encourages creativity, enhances hand and eye coordination, promotes playtime, and is calming for children.
Mixy Squish Air-Dry Clay Tabletop Creativity Desk: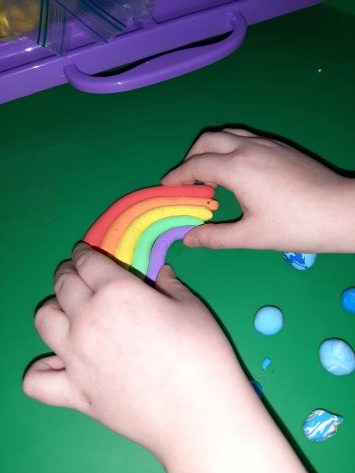 Includes 10 oz. of air-dry clay in 10 colors & 5 different textures
Pre-mixed textures include mini foam balls & glitter
Explore 14 different sculpting tools
The reversible tabletop includes a smooth side & 4 textured impression plates on the bottom
Open your workstation to store away your sculpting tools, molds & leftover clay
Be sure to only take what you need when creating with Mixy Squish, as it is an air-dry clay
Dinosaur, unicorn & car molds are double-sided for molding & impression making
Sticks to itself, not your hands
Dries squishy & smooth, but handle with care
Let dry for 24-48 hours after creating
Store away wrapped tightly in an air-tight bag or container
Kit Includes: 1 Lap Desk with Handle, 10 Colors of Pre-Mixed Air-Dry Clay Bags with Colorful Foam Balls and Glitter (1 oz. Each), 3 Molds (Dinosaur, Car, Unicorn), 14 Sculpting Tools, Easy-to-Follow Instructions
Overall, my daughter loves the Mixy Squish Lap Desk by Horizon Group and has added Mixy Squish to her holiday wish list. It really is a fun activity the whole family can enjoy.
Horizon Group USA  | Facebook | Instagram | Twitter |