Dolls have been around for centuries. In fact, dolls are among the most classic forms of toys. For 96 years, Madame Alexander Doll Company has inspired imagination, creativity, and love through doll play. The Madame Alexander Doll Company was founded by Madame Beatrice Alexander Behrman in 1923. Madame viewed dolls as valuable learning tools that could teach children empathy, compassion, and responsibility. Not only did Madame Alexander want her dolls to be in high demand, but she was also passionate about creating dolls that would be loved for generations by girls as well as boys. Over the years Alexander realistic baby dolls have received numerous awards from the doll industry. Today, Madame Alexander Doll Company continues honoring all that is timeless.
Madame Alexander dolls grow with your child! The dolls come in different sizes from small 12′ dolls, to 18′ dolls and collectible dolls. Unlike other dolls on the market, Madame Alexander dolls promote imaginative play with simple accessories.
Madame Alexander 16′ Lil' Cuddles Doll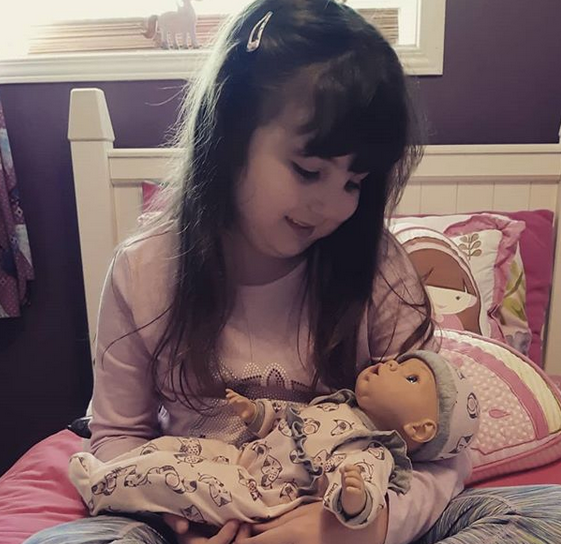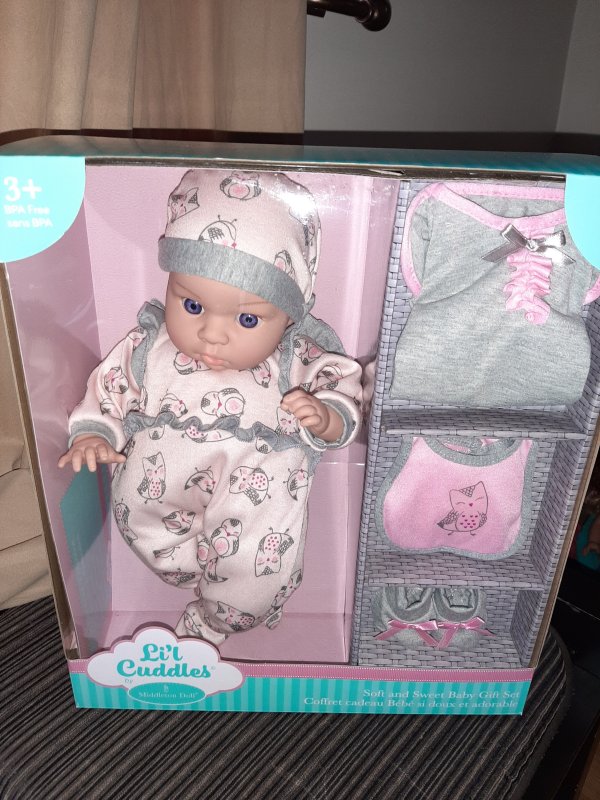 Recommended for children four and up Madame Alexander 16′ Lil' Cuddles Doll comes dressed in an adorable pink ruffled bird print footed sleeper feat with a matching printed cap. Also included in the doll gift set are a tee, bib, diaper, and booties. Designed to look and feel just like a real baby, her soft body is perfect for cuddling. She even comes with an adoption certificate that children can fill out. Her clothes are also removable, adding to the imaginative play experience. Your little one will build a special bond with their Adoption Baby.
Madame Alexander – 12Inch Lil' Cuddles Baby Gift Set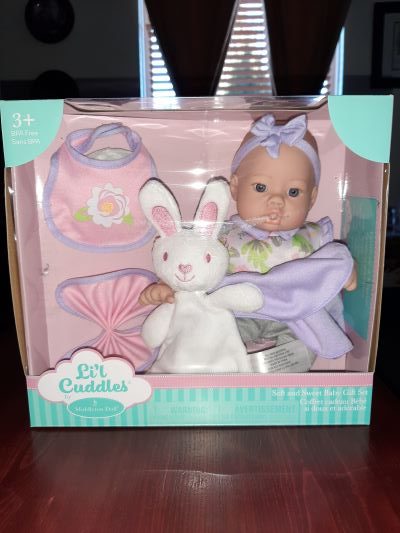 This doll from Madame Alexander is smaller than the first little cuddles doll. Her smaller size makes her the perfect first doll for toddlers, nonetheless, older children will fall in love with her lifelike features.
She comes dressed in a lavender dress with delightful floral printed accents and a headband with a big beautiful bow. Both the headband and dress can be removed for play. She also includes a bunny plush, blanket, and bib to add to the fun!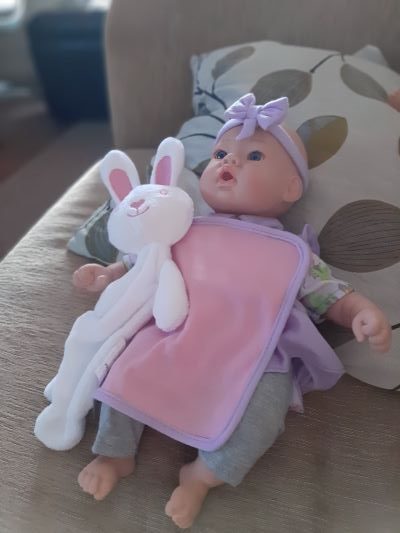 I love that my daughter now enjoys playing with dolls. The best part about Madame Alexander dolls is they are realistic, simple classic dolls that encourage my daughter to use her imagination. Both Madame Alexander Lil' Cuddles dolls are a wonderful addition to her doll collection.
Final Thoughts
With screens and electronics so present in kids' lives, it can be hard to get back to basics like dolls. However, dolls are an important part of childhood. Through something as simple as caring for a baby doll, a little girl learns a great deal about nurturing and tenderness. Dolls also aid in the development of language skills as well, from basic vocabulary to more advanced storytelling.
This upcoming holiday season leave the interactive dolls on the shelf and shop at Madame Alexander Doll Company.
Madame Alexander Lil' Cuddles Baby Gift Sets are available in Canada at Toys R Us.