Santa is the busiest worker in the world, delivering gifts to 22 million kids every hour, every year. Christmas is fast approaching, and it's time to think about which toys your daughter would like. Children engaging in creative play gain social skills and build their imagination, so why not look for some creative gifts to inspire your 11-year-old?
Stylish Dolls
Girls approaching their teenage years love to get creative with their hair. Stop your daughter from cutting and dyeing her own by grabbing her a CurliGirl for Christmas. Although it may seem like she's growing up fast, it's a great way for your 11-year-old to explore her creative interests. No extra equipment is required: simply grab a strand of hair and watch it bounce up into a curl. The tighter you pull, the tighter the curl. To straighten the hair, just dip in some warm water. Your daughter can have fun adding some hair clips and beads to finish the look.
Lego Dots
Yes, your daughter may be approaching her teenage years, but Lego is not just for kids. Studies have shown that creative play is linked to an improvement in language abilities, showing how important it is to give children a creative outlet. Lego Dots allows your child to create picture frames, room decorations, and even jewelry stands. She can also create her own bracelets and desk accessories. Each set can be taken apart and redesigned, keeping your daughter busy for hours. She can express herself by creating her own room décor. Tiles are conveniently interchangeable with tiles from other sets, so your daughter can start a collection.
Paper Folding Fun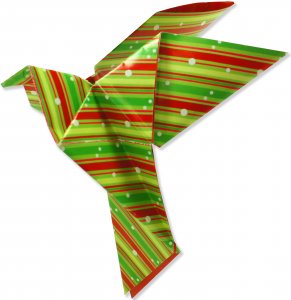 The ancient Japanese art of origami is ideal for creative 11-year-old girls. Start simple with a flower origami kit, complete with jewels, buttons, and beads. Paper folding is a great way for your 11-year-old to explore her creative skills, but it can also have an impact on intelligence. Origami has been shown to improve spatial and numerical skills in children who regularly have difficulties in this area at school. The kits come with plenty of paper, ensuring that there is room to make mistakes as your daughter learns the art.
You're never too old to get creative, even when you're approaching your teens. Toys can be a way for your daughter to experiment and find out what she likes to do. She may even become a professional designer or hairdresser as a result.