Walking with your dog is a great time for the two of you to connect. It's time to play, explore, and exercise together. It's also an opportunity to build on a physical connection between humans and animals – through the leash. When you come to choosing the best retractable dog leash – ipetcompanion is a great place to look. There are so many options to choose from in retractable leashes. The way they are marketed is a safe way of giving much freer options when it comes to giving your pooch some good exercise.
Retractable leashes explained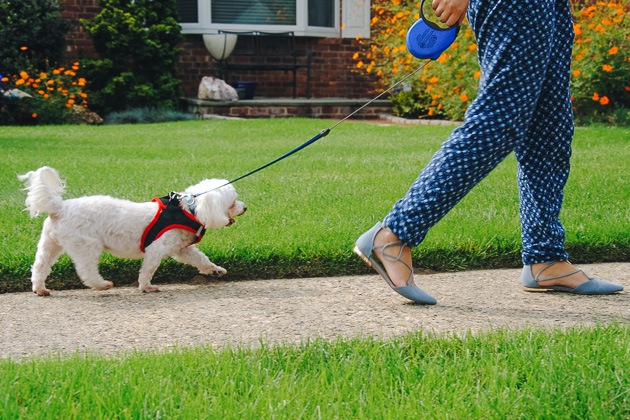 This style of leash is designed to fit neatly and comfortably in the palm of your hand while giving your dog the freedom to roam further instead of being constrained to walk next to you all the time. The plastic handles tend to have buttons that release and retract the cord, offering the opportunity of your leash to become more versatile.
There are even possibilities of locking the leash so that it retains a certain distance. Depending on which brand you choose, you may find that your retractable leash can extend as much as 30 feet.
The benefits of retractable leashes
Our dogs don't really like being kept on short leashes. What a retractable leash gives dogs is the option to explore a much wider and more interesting area. This is good because dogs are naturally inquisitive about the world around them and want to explore as much as they can. Retractable leashes allow them to have a more interesting and livelier walk.
When we walk our dogs, we want to give them options to get out often for the first time in a few hours. We want them to be as free as possible so they can enjoy as much fun as they can. Retractable leashes are a good way of enabling this to happen.
Dangers of retractable leashes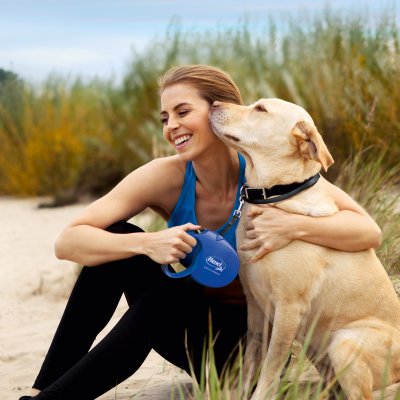 Enhanced freedom mustn't lead to greater danger. However, it stands to reason that the bigger the area your dog can use, the more hazards it is bound to encounter. It's bad enough if they encounter problems close at hand. Imagine the difficulties if they are 30 feet away from you!
Dogs can turn corners before you because the lead allows them to be far ahead. With you so far behind, you can have no idea what's coming up. There may be a particularly aggressive dog or some other hazard lurking around the corner. So when using a retractable leash it's advisable to stay close in some situations so you can safeguard your pet.
Unfortunately, retractable leashes can break. For example, you may have problems retracting the leash quickly, or you may find the lock button does not work on occasion and the leash can unspool without you being in complete control.
It's also important to realize that a retractable leash can cause your pup to hurt. They can become entangled in the long cord, which can create a hazard. Also, it is not unknown for your dog to run at full pelt just at the moment you press the lock button. It can too easily cause them to jolt back causing injuries to their necks and heads.
The positives
There are many positives when using retractable leashes. For a start, they give our dogs much more freedom on walks.