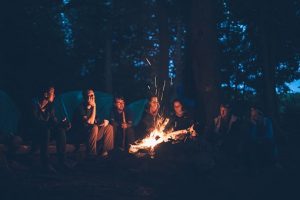 When it's freezing outside, most sensible individuals would rather remain indoors, glued to their couches. What these  people fail to realize is Winter is the perfect time for a camping adventure. Winter camping is all about huddling around an open fire, sipping wintry drinks like hot cocoa before retreating to the warm safety of your tent.
There is a great sense of freedom that you experience when you live comfortably outdoors during weather conditions that most people would rather avoid. We'll admit it- going camping in winter sounds rather like the sort of thing one would only see in the nature channel.
However, winter camping is a lot more fun than most people realize.
My Memories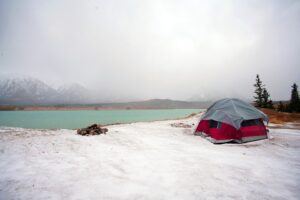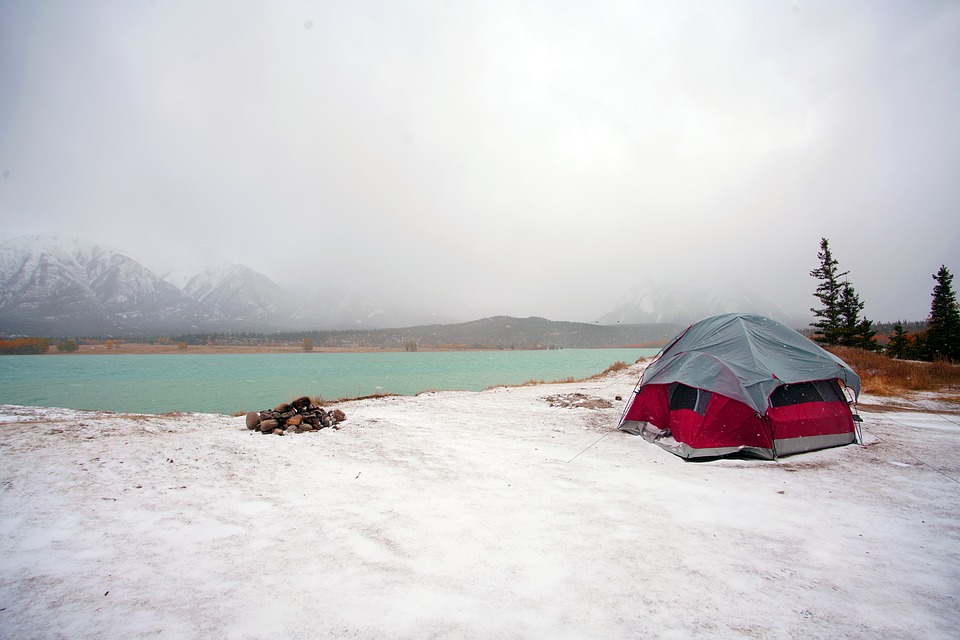 One of my fondest memories with my family involved winter camping. On my first family winter camping trip, I remember my dad picking our site carefully.
Set within a narrow valley characterized by thickly wooded pine trees, the camping site allowed us to set up a shelter that would effectively protect us from the raging wind while ensuring we always had a never-ending supply of firewood for our fires. Even before we drove there, a fine crust of ice had coated the top of our van; a clear sign from nature warning us to head back home.
But we weren't concerned. Over the years, we had become quite versed in the joyful art of winter camping. We set up camp beside a fast-flowing river, then proceeded to make an outside fire while chopping wood in readiness for the nighttime cold.
When it got dark, we all gathered around the warm glow of the campfire. And as the wind strengthened and whistled through the top of the trees surrounding our campsite, we did everything possible to keep our spirits up. The toasted marshmallows and the whisky (for the adults) certainly made things more tolerable.
When the wind became too strong, we retreated to the tent, where we brewed tea on the stove and read stories. As the weather became colder, it only served to amplify the snugness within our tent. Now tell me, would this experience have been as good any other time of the year?
Be Prepared
Only in winter do you get to truly appreciate warm weather and shelter. That's why it is so important to prepare adequately before you head out. You need to be armed with all the right gear that will ensure both your comfort and security while camping.
So if you are thinking about winter camping, here are some things you shouldn't forget:
A hand ax
If you are sleeping outside during winter for more than one day, you will need to bring a small axe or hatchet with you. The axe will come in handy when chopping down wood for building your fire or reinforcing your shelter/campsite. If anything should attack you while you are out there, you can also use your axe for defending yourself.
The best camping hatchets or axes to go for are lightweight and portable so that you can use and move them with ease." You should also opt for one with a forged steel head, as it will be sturdy enough to cut through anything.
A headlamp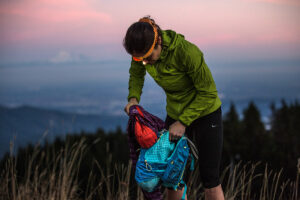 A headlamp is a much better alternative to flashlights, as it will keep your hands free so that you can carry out other tasks, whether that's preparing dinner or holding your walking pole. Add a rechargeable headlamp is a much better alternative to flashlights, as it will keep your hands free so that you can carry out other tasks, whether that's preparing dinner or holding your walking pole.
If you are carrying anything that requires the use of batteries, ensure you carry extra for emergencies. The best batteries are lithium batteries. They can outperform even the best alkaline or NiMh batteries, and are much lighter, last twice as long, and have a flat decay curve. Need we say more?
Thermal socks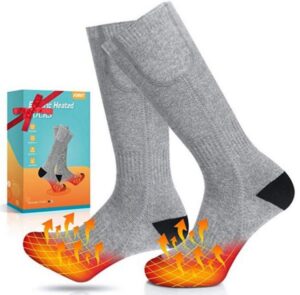 Whenever you spend time outdoors in cold weather conditions, having a nice pair or two of thermal socks can be a lifesaver literally. Sometimes campers are forced to put their insoles and socks inside their sleeping bags in order to warm them up before they are ready for wearing. But with high-quality thermal socks as seen on Giftwits, you never have to worry about your feet getting cold or taking such lengthy precautionary measures to keep warm.
Always bring spare thermal socks in case yours get wet. Also, remember to pick the right boots. Since you walks in the snow, consider getting boots with crampons or gaiters that will seal your feet from the cold while preventing snow from getting inside. The right boots should have sufficient room for your thermal socks because you don't want to end up with cramped feet when doing an activity like hiking.
Extra water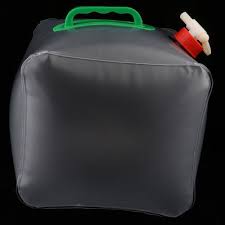 If you are going to spend more than a day out in the snow, you must carry plenty of water for your outing. If you plan on camping close to a water source be sure to carry a filter or purifier of some sort of chemical treatment or a handy stove for melting the surrounding snow.
Most adults need approximately a half-liter of water per hour when carrying out moderate activities in fair weather. You may need to carry more than that depending on what your needs are as well as the weather conditions that you might deal with.
All in all, ensure you at least have an extra full bottle of water or a collapsible water reservoir. Whenever you head out hiking or exploring, fill up your water bottle from any clean water source so that you can stay hydrated throughout your adventures.
Final Thoughts
Some believe you should rough it when camping during winter. We are not those people. You shouldn't consider winter camping without the right accessories for the simple reason that camping should be a fun experience, not an uncomfortable one.
With the right accessories, you can concentrate on creating fond memories. It also means you will be less likely to give up and head home after spending one night in the cold.
Author
The CEO of Digital Authority Partners, Codrin Arsene has helped Fortune 500 companies achieve their potential through complex digital strategy initiatives.