Camping is one of the most fulfilling and fun family activities, especially if your family doesn't usually spend time outdoors. One weekend away from home in the wilderness can have a great positive effect on the family. If you don't have any previous camping experience, planning a trip can be a bit tricky. Therefore, it's important to know what to prepare when going camping. Here are some tips that will help you plan a perfect family camping trip: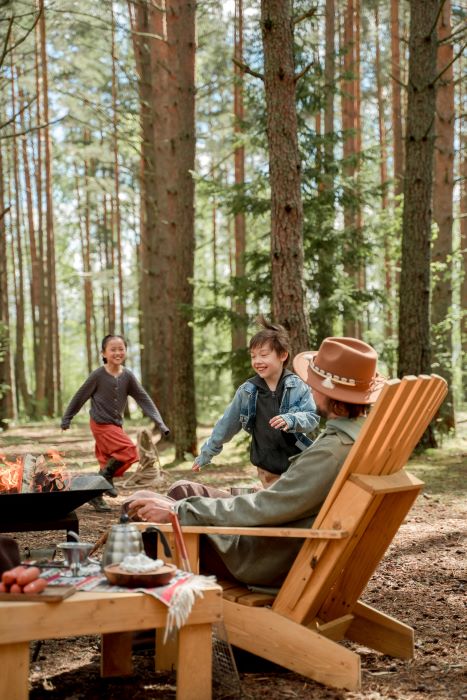 1. Make a to-do list
Shopping for necessary items is probably the most stressful part of preparations. It's easy to forget something that's essential for the camping trip. Therefore, it's best to make a to-do list that will help you remember everything that you need to buy, as some camping places can be quite far away from the nearest supermarket or convenience store. Being fully prepared is a must, especially if you're camping with small children that need constant supervision and care.
2. Don't forget the essentials
When it comes to camping, it's easy to bring all the snacks, toys, and other less significant items. Making sure that you have all the necessary camping and survival equipment before you arrive at the campsite. Sure, you might meet some fellow campers who'd be glad to lend you some matchsticks, toilet paper, or duct tape, but keep in mind that camping is much more enjoyable when you have everything you need. That's why getting the proper tent, footwear, and extra batteries is an essential part of a well-organized camping trip.
3. Let the kids get used to camping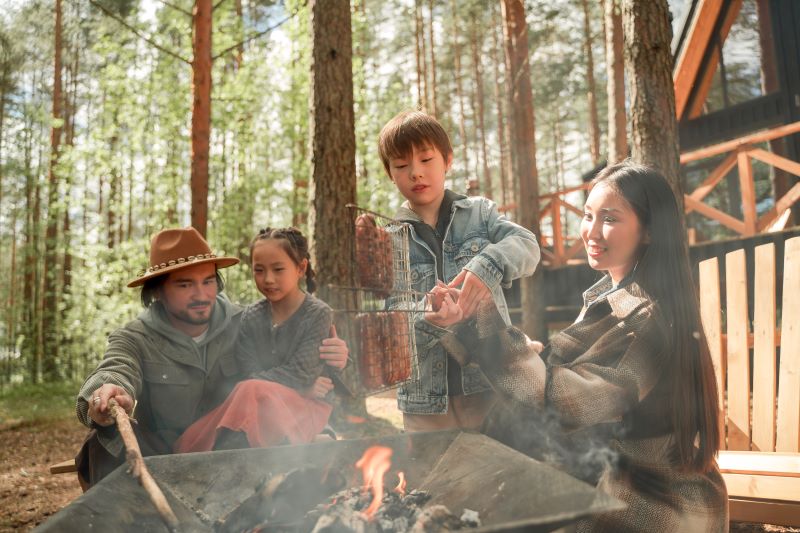 Kids nowadays are very sheltered, which isn't a bad thing in itself, but if you plan to organize a family weekend outdoors, it wouldn't be bad to let your children get used to sleeping outside, especially if you're expected to camp in the rain or strong wind. You can spend one night in a tent in the garden or if you don't have a garden, just sleeping in the tent is fine. Similarly, getting the right sleeping bags will surely make camping more comfortable for everyone. It's important to prepare your children, so they'll know what to expect when they find themselves at the camping site. This is especially important if your children aren't outdoorsy types. But there's no need to worry since there are plenty of options to keep them entertained.
4. Plan ahead
Careful planning is a must when traveling somewhere for the first time. Even if you're used to camping, it's necessary to have everything prearranged, so there won't be any unpleasant surprises. In case something happens, it's also important to have a plan B, especially regarding transport and accommodation. Additionally, make sure to plan the meals, snacks, and entertainment activities. Kids can have fun while picking their favorite snacks which also give you plenty of time to organize more crucial aspects of the trip.
5. Camping Safety
When camping you want everyone to have fun, but you also want to ensure everyone's safe. Be sure to practice campfire safety. Pack and store food properly.  Before you let the kids drive your boat ensure that they have obtained their boat license.  They can get their boat license online through ACEBoater.
The Bottom Line on Camping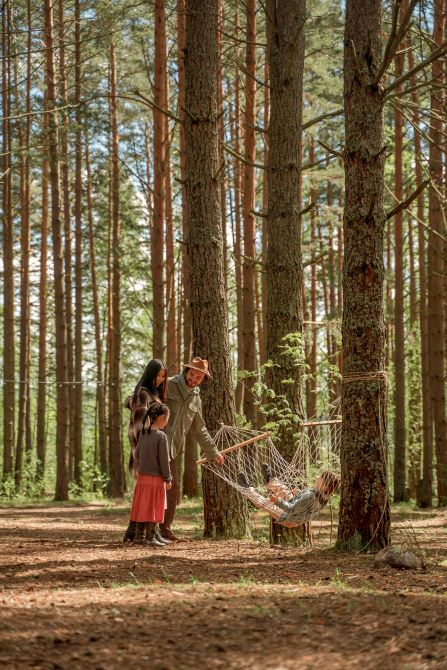 Going on a family camping trip can be a great way for family to come together while doing something useful and fun. Just remember to take everyone's wishes into consideration, so they'll all feel appreciated and cared for. If your kids don't like swimming, then it's better to do something else they'll enjoy. Outdoor activities are a great exercise in family bonding but keep in mind that everyone should be on board with every idea you bring to the table. Otherwise, your camping trip won't be as fun and exciting for all of you. Just remember to plan and do everything on time, and preferably, ask other family members to help you, so your camping trip will feel like a true family activity.