A job outside the home isn't always an option for everyone. Many moms are finding the need to work from home so they can still be there for their children and not have to worry about the expense of daycare while still earning an income. Whether you opt to join a multi-level marketing company that sells products (ever heard of ItWorks or Avon?), start your own daycare, knit hats for money, or find another way to be of service, there are some things every work-from-home mom needs.
Small Business Insurance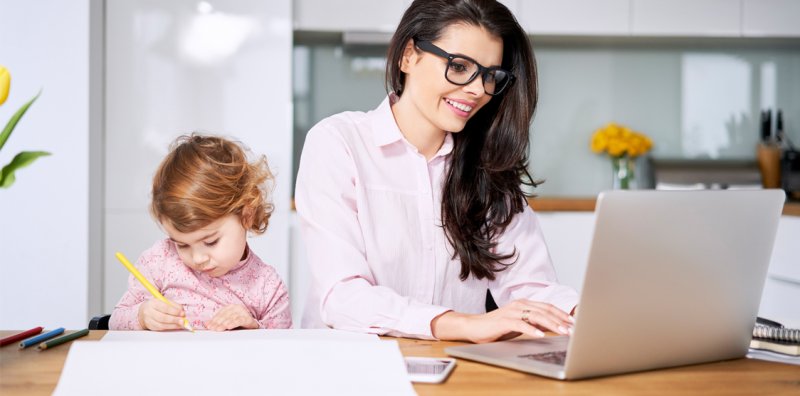 You'll have to consider professional liability to protect yourself against lawsuits from unhappy customers. You might want general liability if people could make claims against you for personal injury or property damage. This one comes in handy if you run an in-home daycare, for example. Cyber liability is ideal if you take payments online and have access to customer information, such as account numbers or credit card information. A data breach by a hacker could have you held liable if you don't have insurance. It's best to get quotes on these types of insurance options and see which one(s) you need most for your home business.
Facts on Finance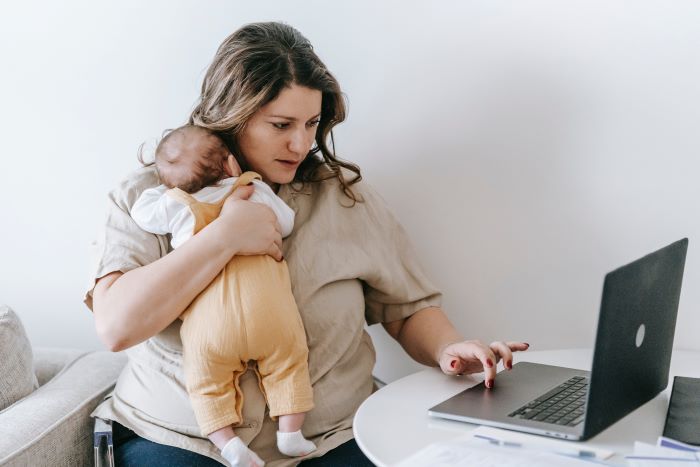 Knowing how to manage your business expenses and keep them separate from your personal ones is something every work-from-home mom needs to understand. The best budgeting apps to use, the top finance blogs to take notes from, and how taxes will work are all facts on finance that you should learn before you begin your job. Understanding the financial world and how things will specifically work for you while you handle your business from home is extremely important. You want to make sure you're doing things right and following the best advice. Your state and the federal government can both find you or worse if you aren't taking the legal route.
Time Away
When you're a work-at-home mom, you may find yourself in your house day in and day out. You may not have much time to get away and have a moment to yourself. You're either working at home or caring for your family at home. You need time away if you're going to make this type of job work for you. Your mental health can quickly decline if you aren't getting a break or ever getting out of the house. A few other self-care tips for moms who work from home can help keep you sane as well, such as meal prep and healthy eating.
Advertisements
No one's going to know about your business unless you advertise. You can share on social media, but you'll also want to get the word out in other ways, such as print advertising. Having a marketing and sales plan thought out in advance can really help. You need to know who your target market is, what about your business can appeal to them, and how to give yourself a competitive advantage, such as offering a lower price or a special new customer deal. Have cards or flyers printed up that you can put in mailboxes or leave on doors? Take out an ad in the local newspaper. There are lots of ways to advertise.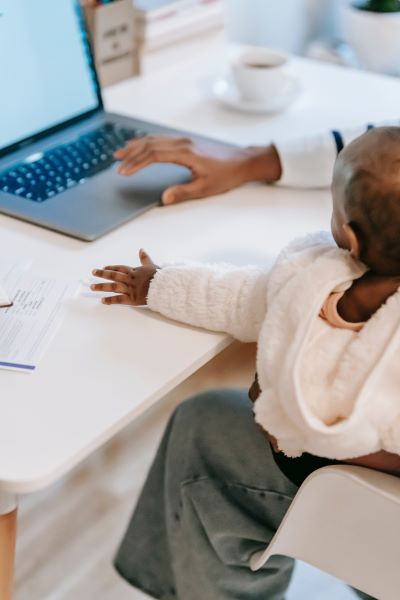 Potential work-from-home moms have a lot to consider. Make sure you're thinking about every possibility so you are fully prepared to do the work and be legally covered. Your mental health, your finances, your knowledge of the law, and more should all be considered before you begin. Once you've thought it through and got things set, you can start to earn the money you need to care for your family all while staying at home.