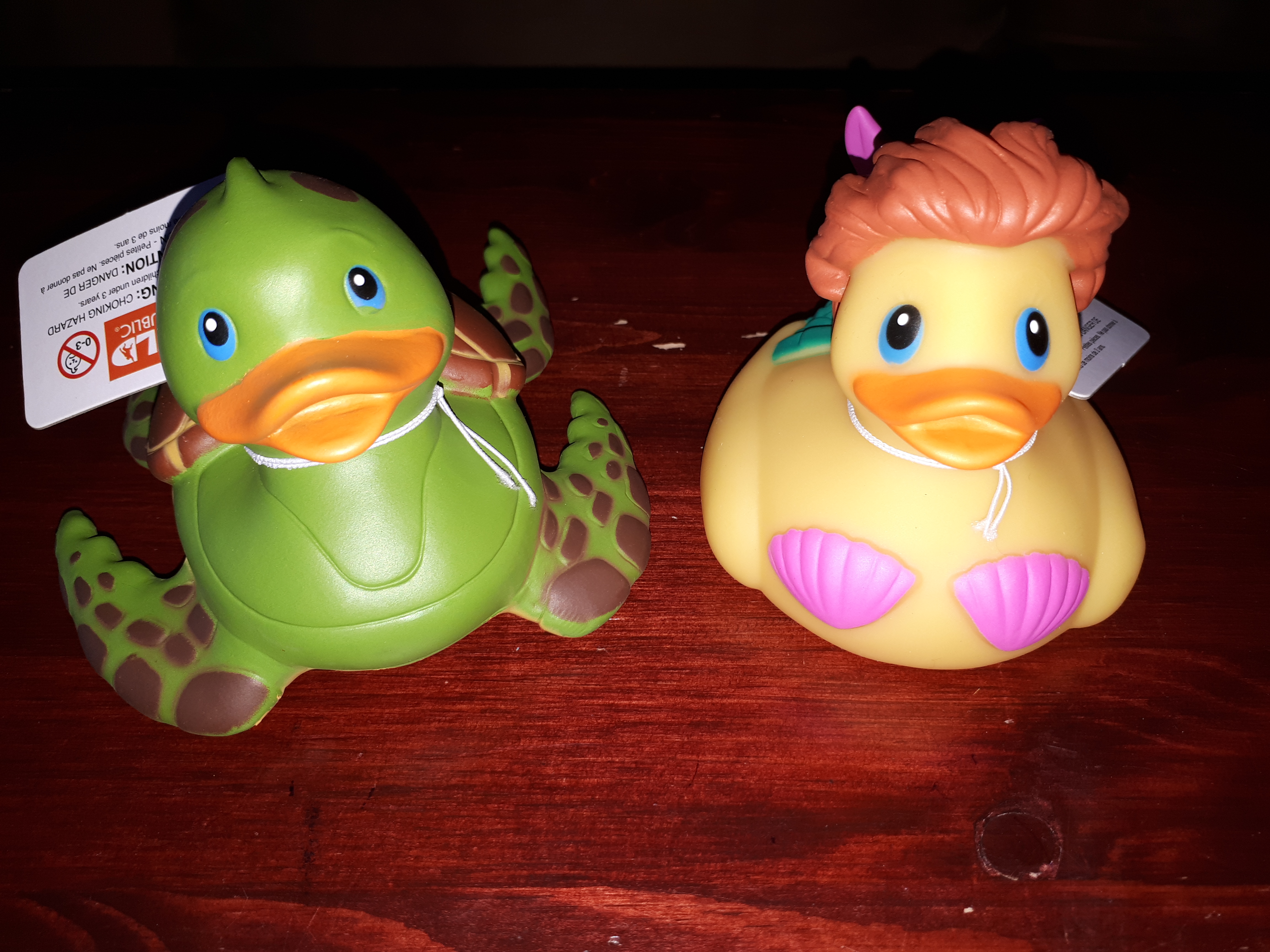 Did you know the first rubber Duck was meant as a chew toy and did not float? It was not till the 1940's when you could splash along with your favorite bath time friend. If you are looking for a non candy Easter basket filler then these rubber ducks from Wild Republic are just the thing. Rubber ducks have entertained, and satisfied young and old for many years, and will continue to do so for a long time.  Wild Republic has its ducks in a row with their all new collection. Although this new line of rubber ducks offers ducks that are much different than your typical yellow rubber duck.  Wild Republic rubber ducks uniquely communicate their individual personality and character.
Recently released the company already has about 30 or so  rubber ducks available which have been transformed into other animals including giraffe, unicorn, T-Reck, shark and triceratops–and two water-related beings, mermaid and pirate.
Unlike traditional rubber ducks, Wild Republic rubber ducks lack holes in the bottom which promote the growth of black mold.  That makes this mom very happy! And unlike other ducks that normally tip over in the bathtub the rubber ducks from Wild Republic float.
Obviously, Wild Republic has given a unique spin on this traditional toy.
Why not add one of these Novelty Rubber Ducks to your child's Easter basket.
Rubber ducks are not just for bath-time. Fill your outdoor water table and have the kids race their rubber ducks down to see whose comes in first.
And, with its international appeal,Wild Republic as a brand has so much MORE to offer beyond ducks themselves; from cotton apparel to crafts and stuff animals, they have much to offer for Easter. Make bath-time lots of fun this upcoming holiday season with Rubba Ducks.  Combine Wild Republic rubber ducks with crazy foam, a new towel,  bath sprudel bath bombs,  and some gelli baff and you have the ultimate Easter bath time gift.
Website: https://shop.wildrepublic.com