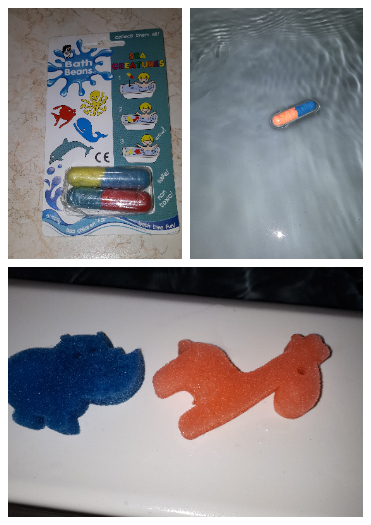 It should be an easy task, but sometimes bath time can be a daunting experience for both mom and child. With that said, with most typical children, refusal to bathe comes down to the fact that they just don't want to do it. It's often much more fun for them to do something else, like play with those new LOL surprise dolls they just got. If you're in this situation where your child isn't wanting to bathe then I have a few suggestions.  Bath Beans and Bath Sprudels bath bombs from The Bean People provide bath time entertainment for children. With bath beans and bath sprudels your children will literately be begging you to take a bath.
Simply place the bath beans in warm bath water, and watch as they unfold into sponge toy characters.  Many of you have likely at one time or another used paint sponges? These sponges are very similar to those and you could in fact use the sponges with Crayola bath tub finger paint for even more bath time fun. There are 8 different themes of bath beans to chose from.  Each pack contains 2 jumbo capsules, and each capsule contains 2 sponge characters.
Bath Sprudels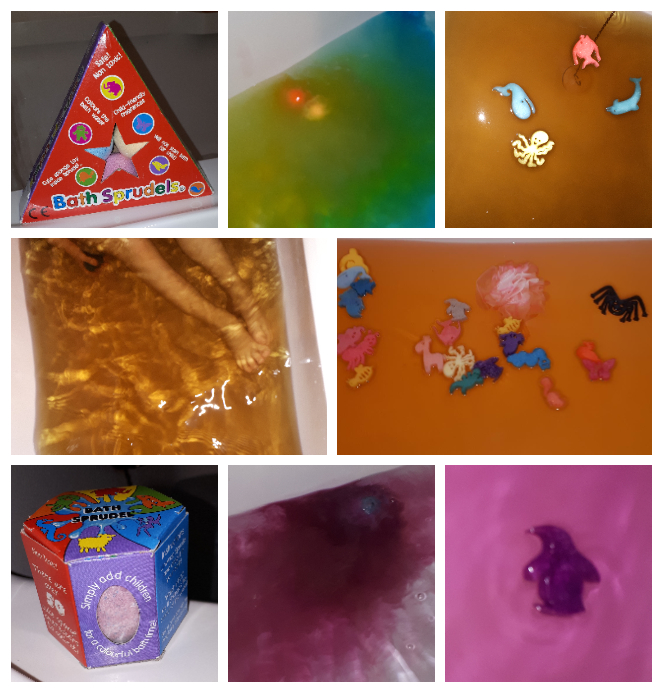 Bath Sprudels fizzle as they slowly release a lovely fragrance into the air and color the bath water. They come in assorted purple, pink, green, orange, yellow and blue colors. Add two colors together to mix colors.  After all the fizzing excitement, the bath bombs reveal a sponge toy character. There are over 50 characters to collect. Choose between six pack or single packages.
Parents will be pleased to know that bath Sprudels bath bombs are safe and non toxic. And mom you will also be happy to know that the colors won't stain your bathtub or your child.
With Easter right around the corner why not be different and create a bath time gift basket for the kids. Be sure to include some sprudel bath bombs, bath beans, a rubba duck, crazy foam, Gelli Baff , some Crayola bath time finger paint and a new bath towel.
Website: http://www.thebeanpeopleusa.com/