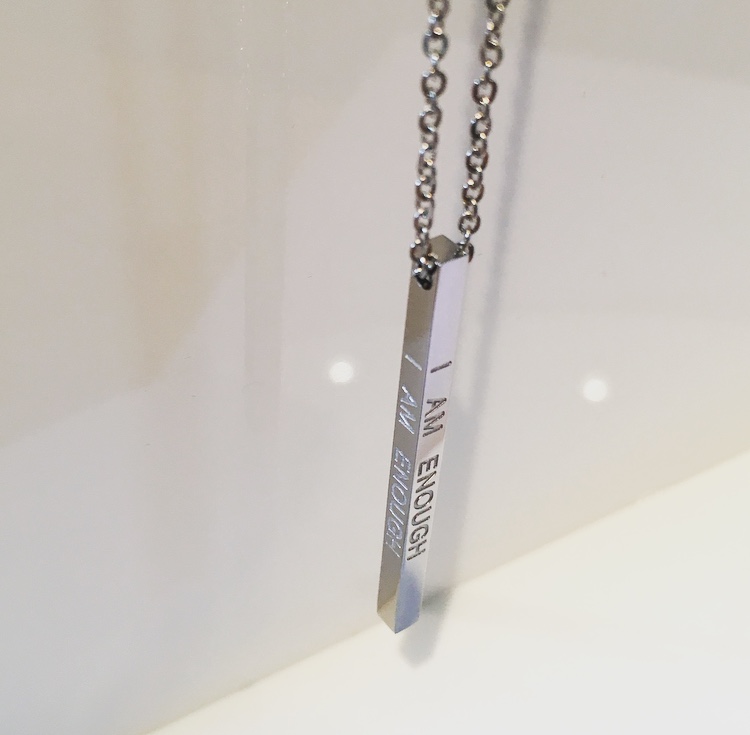 This upcoming holiday season choose a piece of jewelry that has meaning and will enlighten the spirit of your gift recipient.  I AM Affirmation Jewelry from Soul Analyse invites women to embrace their uniqueness. Words are a powerful tool when it comes to mental illness.  These simple, elegant bracelets with uplifting messages will promote daily positivity and mindfulness. Containing messages, such as "I AM Enough" "I AM More" and "I AM Cherished", the bracelets help create new positive self-beliefs.
The words and feelings we aim towards ourselves really shape our self-image. If we regularly put ourselves down and use phrases such as, "not good enough", "stupid" or "ugly" we begin to believe these ideas. They become a strong part of our belief system. Those same beliefs can lead to low self-esteem, isolation, addiction, depression, anxiety, eating disorders and relationship issues
Positive affirmations are a powerful tool for reversing those negative ideas.
I AM Affirmations Jewelry
As Soul Analyse states on its website, "I AM" are two of the most powerful words. It is what comes after those words that can have an impact on our daily mental health. It is time to remind that warrior in your life that is battling daily with their own mental illness that they are enough, worthy, and loved. Let them slip on one of these stainless steel bracelets and take full advantage of those daily reminders.
There are over forty different messages to choose from in the I Am line, and the collection includes rings, necklaces as well as bracelets. Each piece is available in gold, silver, and rose gold.
I will be gifting the I am enough bracelet and necklace as well as the I Am Warrior bracelet to my eldest daughter for Christmas. Not only is she a warrior battling her own mental illness, but she lives with the daily struggles of a traumatic brain injury. I hope they serve as personal reminders to her to keep being strong even during the struggles.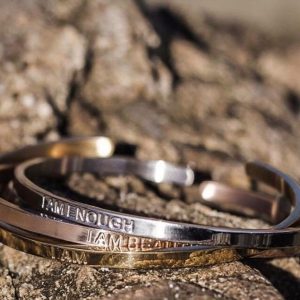 Loving yourself requires daily practice. Help someone along their journey with a piece of I AM Affirmation Jewelry from Soul Analyse.