This upcoming holiday season why not spread some sweetness to your loved ones and give the gift of chocolate? Gifting things like boxed chocolate can be a great way to show loved ones how much you care. In fact, giving chocolate is a popular holiday tradition. You may be wondering what is the best chocolate to give as gifts. From stocking stuffers to chocolate gift ideas, the folks over at The Club Price are here with some history about the best chocolate makers and the best chocolate to give.
Cadbury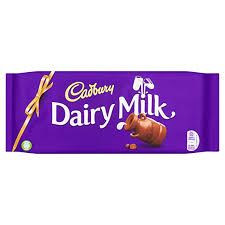 A company incorporated almost 200 years ago Cadbury needs no introduction. Being pioneers of chocolate, they are the second largest producers and distributors of chocolate in the world.
Cadbury chocolate makes a delicious addition to a chocolate lover's stocking this holiday season.
.
Hershey's Chocolate
The Hershey Company, known only as Hershey is one of the leading chocolate manufacturers and producers based in the USA. Not only do they make chocolate, but they also produce cookies, cakes, and milkshakes.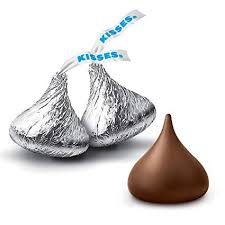 One of Hershey's most popular chocolate candies is the Hershey's Kiss. The Hershey Kisses was first introduced in 1907.   Until the year 1921  chocolate kisses were wrapped by hand in foil wrappers. Today machines with a foil plunger stamp the chocolates as they pass on a conveyor belt.
Hershey Kisses come in a variety of patterns and colors celebrating holidays such as Christmas. They are also available in a variety of different chocolate flavors and fillings as well like Hershey Kisses with almonds.
This holiday season, give the coffee or tea drinker on your list a new mug filled with chocolate kisses.
Ferrero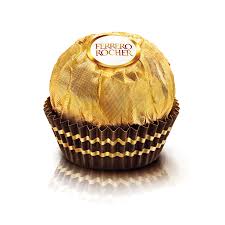 Ferrero is a company known for its delicious goodies and treats and they are the first company to incorporate hazelnuts and chocolate together to produce high-quality products. You may not know this, but Nutella is one of the best-selling products of the Italian company Ferrero. Apart from Nutella, they are also the geniuses behind TicTacs and Raffaellos. They really have established themselves to be a leader in the candy industry.
This holiday season, why not give a golden gift to Ferrero Rocher? There are some fun ways to give the gift of chocolate. For example, you could make a Ferrero Rocher wreath.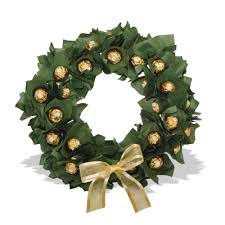 Twix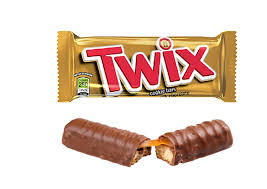 Twix is a butter cookie bar, covered with caramel and dairy milk chocolate. Introduced in the early 1970s by Mars Inc, the largest chocolate-producing company in the world, Twix is truly a revolutionary product. Today new flavors and varieties are available, like Twix peanut butter, dark chocolate, and white chocolate.
Give a Twix bar to your child's bus driver. Attach a Tim Horton's gift card and a note that reads " I hope you have a very merry Twixmas."
Godiva
Named after an age-old German myth about "Lady Godiva", Godiva is a European chocolate manufacturer. Godiva is known for their artistic and stylish chocolate designs and dressing up their products, which is one reason why Godiva makes for a popular Chocolate to give at Christmas.
Pretty much the only people who don't like chocolate are the ones who are allergic to it. Drop by The Club Price to order chocolate for everyone on your Christmas list and don't forget to pick up some for Santa.
What's your favorite chocolate bar?