Keep your tiny traveler entertained this summer with the KidiBuzz smart device from VTech. Recommended for children aged 4-9 KidiBuzz is an innovative hand-held smart device that allows children to play games, watch videos, listen to music, send text messages and more. To say this is the perfect first cell phone is an understatement.
It is similar to mom and dad's smartphone in a lot of ways. Unlike a smart phone though, you don't need a provider. Rather KidiBuzz connects via Wi-Fi just like a tablet. The device doesn't let your child make phone calls, but rather allows them to send texts, voice messages, drawings, pre-written messages, photos and animated stickers over Wi-Fi using the KidiConnect app.
Setting up KidiConnect
Setting up KidiConnect is quite easy. You will automatically be prompted to unlock KidiConnect on your child's device when you register it. Once unlocked you
will need to install the KidiConnect app on your mobile device so you can finish setting up a profile for yourself and your child.
Once set up to add a family member or friend open the KidiConnect smartphone app, and touch the add friend icon in the upper right corner of the main menu screen. Type in the email address of the person you wish to add on the next screen.
An email invitation is then sent for them to install the app onto their phone. Once they install it and create a Learning Lodge account, they will then need to send a request to join your family. Accept the request to add them and your child is ready to begin chatting.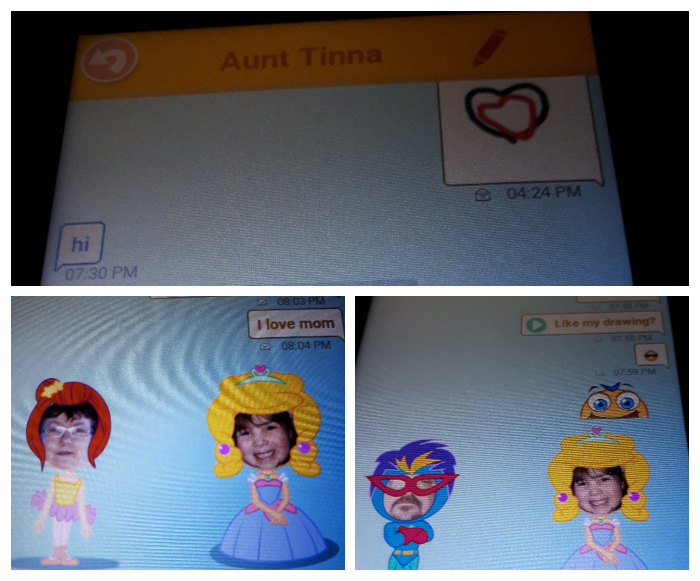 The KidiConnect app allow kids to send not only text messages and stickers, but voice messages, photos and drawings.There's also a voice changer for fun effects, and pre-written messages for younger children who are beginning to learn to read and spell. This is a wonderful feature, though my daughter is now learning to text me messages using the keypad.
With KidiConnect your child can send a message to the family group and all members  added to the group can reply. This is a nice feature for sharing photos.
Kid-Friendly Websites, Learning Games and Apps
Your child's KidiBuzz comes pre-loaded with 40+ apps including 29 learning games, 3 read-along e-books, 5 pieces of classical music, a calculator, and a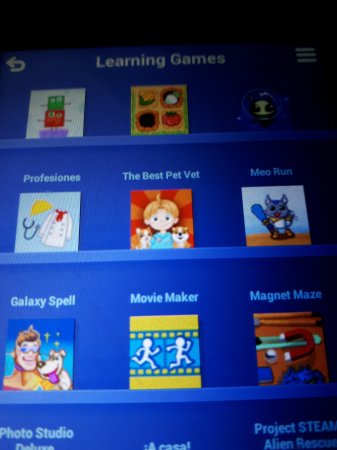 calendar. Parents have the option to add additional education apps and games through Learning Lodge or download popular apps from the App Store or get them on Google Play.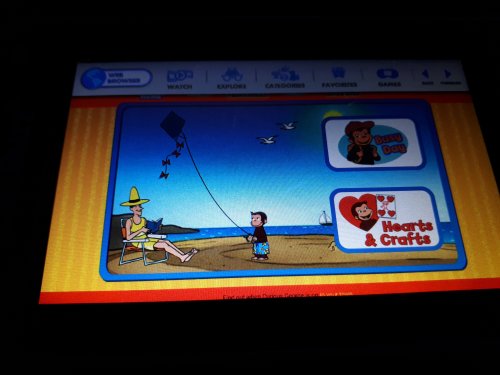 Like all smartphones, kids can access the internet however, it is protected by a child-safe browser. VTech's child-safe browser lets your child access pre-approved websites such as BBC Kids, Sesame Street and Curious George.  As a parent, you can manually add other sites you choose.
Photos & Videos
My daughter loves taking photos and little videos.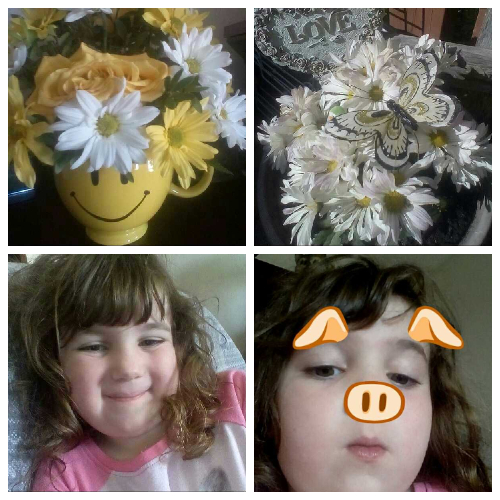 The camera rotates 180 degrees from the front to the back for selfies and videos. The camera isn't the best quality, but young photographers will love documenting their various trips this summer with the built in camera.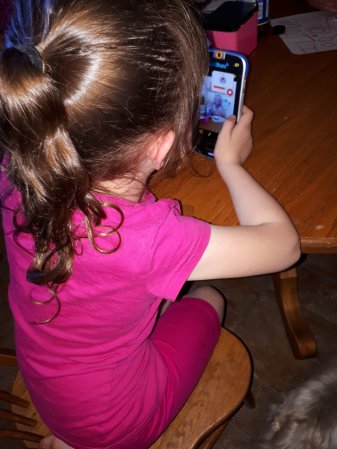 Children have the option to add cool photo effects, filters and frames. You get 8 GB of storage, with the option of adding a microSD card up to 40 GB. We haven't had to add any extra storage. Miss P takes lots of videos and photos and has not even come close to filling the 8 GB. Pictured right are some of the photos she took with her KidiBuzz.
Inappropriate pictures, and embarrassing moments can still happen with KidiBuzz so it is important to teach your children responsible usage. I encourage my daughter to ask for permission before she takes photos of her family and friends.
Where are the device's Parent Settings and what can I do with them?
As a parent I appreciate I have the ability to set time limits, approve web sites, permit the use of apps and more.  There is a separate profile on the phone just for parents, which requires a pass-code to access.
To access these parent settings on your KidiBuzz, simply touch the avatar in the upper left corner of your child's home screen to make the parents icon appear. Touch the parents icon to enter parent settings.
I love that I communicate with my daughter when I'm away from home via the VTech KidiBuzz app.
The 5-inch touchscreen is shatter resistant, and the device features protective bumpers and a shatter-safe screen. This is perfect considering Miss P has dropped her KidiBuzz several times over the last four months.
I find the battery life to be pretty good. Miss P gets about three days of play before her device needs a charge.
The KidiBuzz is available in pink and blue. Overall, the device is certainly a good investment.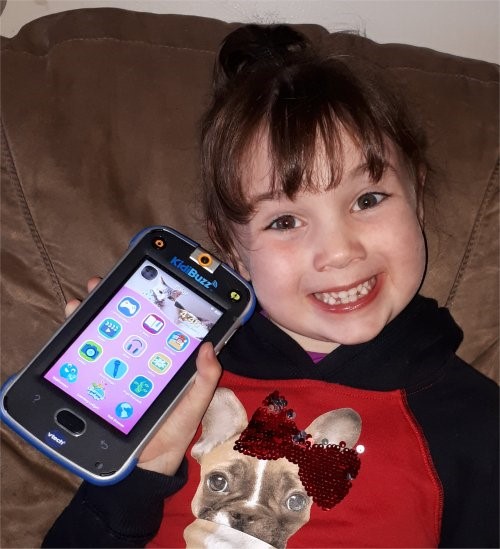 For more information about VTech's electronic learning products, visit www.VTechKids.com, www.facebook.com/VTechtoyson Facebook or follow @VTechToyson Twitter.