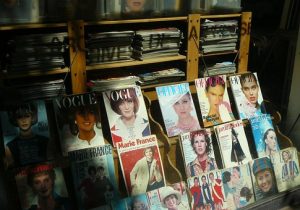 Are you busy scanning all the latest fashion magazines and watching the runway shows to determine what the high end fashion must haves will be for 2019? Often, you choose items that will work with your existing wardrobe and elevate the style of your items. You tend to look for items that you can use on a regular basis. With that in mind, here's a list of the top high end fashion items you will want to get your hands on in 2019. Each one will leave you looking stylish, trendy, and will add an element of sophistication and flair to your wardrobe.
Balenciaga Sneakers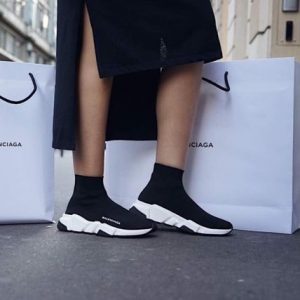 There's no need to scan all the latest fashion magazines to see just how popular this high-end fashion item is. Balenciaga sneakers have been a favorite among celebrities for a few years now with celebs such as Victoria Secret Fashion Show model Elsa Hosk, designer Marc Jacobs, and singer Rita Ora seen wearing them. Balenciaga sneakers is a great way to look just like all the top A-listers while picking up an item that will work amazingly well with a wide variety of outfits.
Because Balenciaga sneakers are so fashionable and high-end, they can just as easily be paired with your favorite pair of lived-in denim jeans as they can with a cute summer sundress. Balenciaga sneakers are available in a variety of styles, which you will find on the SSENSE website. SSENSE features a wide array of sneakers from the Spanish designer, as well as other footwear options such as heels, sandals, and boots.
Burberry Trench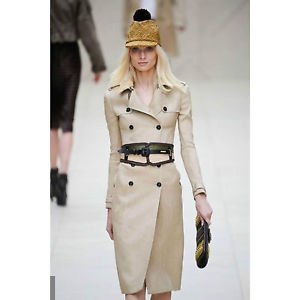 If you happen to live in a climate that gets a fair amount of rain in the spring, summer, and fall, then a fashionable trench coat is not only wise; it's an absolute necessity. Of course, when it comes to trench coats, no-one does them quite as well as Burberry. The brand itself is literally built on the success and mass appeal of its iconic trench design. It was first introduced back in 1912 and still appears in all the top fashion magazines and runway shows.
For those looking to modernize its classic design, purchase one size up so it's roomy, wear the sleeves rolled up messily, and the coat hanging open. Right there you're making a fashion statement.
Prada Backpack
In case you haven't noticed  2019 seems to be the year where designer mini-backpacks and backpacks have made a stylish return to the runways. This style of bag enjoyed quite a lot of success in the 1990s, and considering that fashion is taking all kinds of cues from that era it's no surprise this backpack has also come back.
While there are plenty of designers offering their own rendition of the mini and regular sized backpack, it's the Prada backpack that comes out on top, hailed as the ultimate in high end fashion must haves.
By picking up any of these fashion must haves you'll be sure to look stylish and fashionable in 2019.