Creating family traditions is an important part of Christmas. This holiday season why not begin a new family tradition to your home with an Arctic Fox Tradition. In this children's book, children will discover how Santa is able to complete his Christmas Eve journey around the world in just one night. Children will learn it involves an Arctic Fox that sets polar lights aglow. They will also learn how some adorable fox cubs inspire a message of hope.
Elf Pets: An Arctic Fox Tradition Book
Elf Pets: An Arctic Fox Tradition written by Chanda A. Bell is a beautiful story of hope. The story explains to children that there are times when Santa can't grant a request. Not every Christmas wish involves toys or presents. Some times children ask for things that don't come wrapped in a fancy box and placed under the tree.
With the help of Noorah an Arctic Fox and Santa, adorable fox clubs are sent out to be adopted by children. Each Fox Cub carries a globe of Christmas Kiss Snow. When children shake the globe, it tells Santa that they believe in Christmas hope and magic.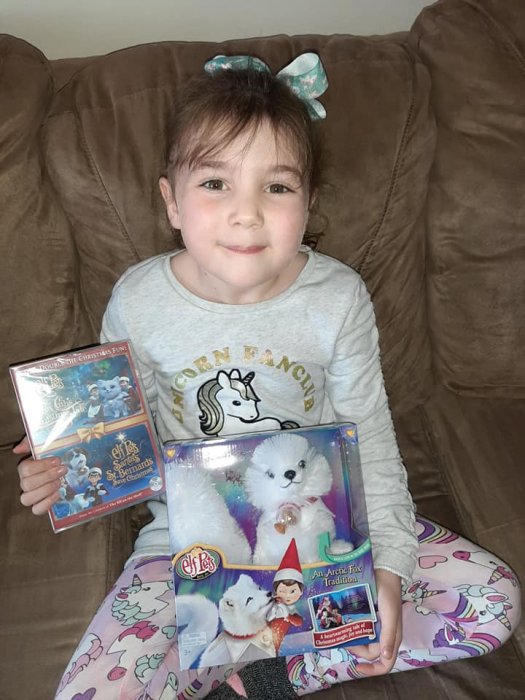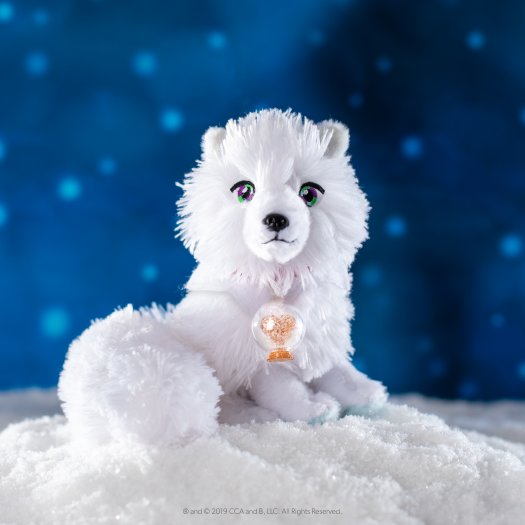 Overall, An Arctic Fox Tradition is a touching children's book of faith with beautiful illustrations. As a lover of children's books, it delights me to read a book that reminds children that Christmas is a time of renewed hope. The book opens discussion addressing wishes that can't always be fulfilled.
The book comes with an adorable cuddly plush arctic fox cub, a glow in the dark snow globe and an official adoption certificate. If you hold the snow globe under a light for a few seconds, the globe glows in the dark creating a magical feel.
Elf Pets: A Fox Cub's Christmas Tale
Also available and available to order through elfontheshelf.com and Indigo is Elf Pets: A Fox Cub's Christmas Tale. How does Santa Claus travel the whole world in one night? In this musical adventure, set against the backdrop of the Northern Lights, Scout Elf Newsey Noel investigates the mystery of Santa's once a year flight. Join Noel a little boy named Michael, The Elf on the Shelf Scout Elves and loads of adorable Arctic Fox Elf Pets as they discover the top-secret answer and learn for themselves that there is nothing more powerful than hope, not even Santa.
The special is adapted from the book, Elf Pets: An Arctic Fox Tradition. The twenty-eight minute animated special reveals to children and families that nothing is more powerful than hope.
Christmas traditions are one of the things kids will remember for years and years. Make Christmas magical with  Elf Pets: An Arctic Fox Tradition.
Website: https://shop.elfontheshelf.com/
What are some family traditions in your home? Do you have an Elf on the Shelf?