You are probably aware of the brand Sunday Riley. It's all over social media, and people have nothing but praise for the skin-care product brand. What you may not know is the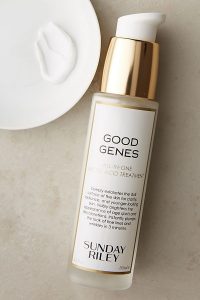 woman who came up with the brand. She is an entrepreneur from Texas by the name Sunday Riley. Before launching her store in Manhattan, she was interviewed by The Cut. She talked about Good Genes, her skin-care procedure, and her new foundation.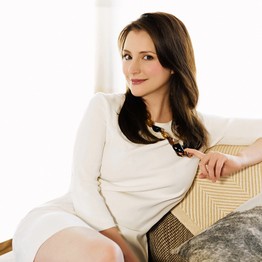 Before venturing into business, you are should first see a gap in the market and find ways to fill it. For Sunday, she saw a gap in "green technology." This involves balancing botanicals with active ingredients that are science-based. Riley wants to look good as she grows old. To achieve this, she needs active ingredients. Since she is also in love with botanicals, she found a way to mix the two to come up with a unique brand that has never been produced by anyone else. You may think that Riley is a cosmetic formulation expert, but her job taught her everything she knows. With every skin-care product she makes, she learns something new. Sunday tries a lot of combinations until she gets the right product.
When asked about Good Genes, she says she's proud of how the customers have been receiving it. She tries not to get too connected to a skin-care product because once it fails to do well, she stops producing it immediately. She worked very hard to come up with the product. It comes in 20 shades. Sunday has influenced the lives of many women. This has resulted in the success of her business. She says that this has made her humble and responsible.
Good Genes
Good Genes is one of the many skin-care products she produces. The other products are Luna, U.F.O., Tidal, Power Couple, and C.E.O. She says that the reason why Good Genes is doing well is that people love to see instant results when they start using a product. The product does not irritate your skin. Those who have used the product have shared the news with others, and word spreads fast especially when shared on social media. These are some of the reasons why Good Genes is doing well. She says that the idea of hair products interests her, and if she got the chance, she would produce that too.
Taking Care of Her Skin
Sunday Riley has a very simple routine of taking care of her skin. She always washes her face in the morning and at night. In the morning, she uses C.E.O. serum before applying Tidal. This is followed by sunscreen and foundation. After washing her face at night, she uses Luna and C.E.O. serum. At times, she will use Tidal and C.E.O. serum to moisturize her skin further. Riley uses Good Genes thrice every week to get rid of dead skin and U.F.O. Once a week to open up her pores.
When asked about her name, she says that it was her father's idea. He wanted her to have a business-like name. Sure enough, her name is great for her business. She is glad that her father chose that name. She loves it.
Before making the new foundation, she wanted to make something that represented everyone. She knows that if you don't think of everyone's needs, your products may not do so well. Most stores told her that they could not accommodate her products, but she went ahead and produced at least 20 shades. The new foundation gives you real skin finish. Each shade can be used on at least two different skin shades. She had to get a lot of people to test the product.