While your new car may have come with some amazing features most new car owners like to give their new vehicle a signature style. Depending on how much of a statement you want to make, there are lots of ways to personalize your new car and give it that personal touch.
Let us first look at some of the top methods to personalize your new car.
Steering wheel cover
A simple touch, like replacing your boring factoring steering wheel with a new leather steering wheel cover, is a great place to start. If you are looking for something sleek looking at an affordable price, then I recommend a steering wheel cover from the FH Group. Design to fit most vehicles regardless of size the steering wheel cover will provide maximum protection against both hot and cold weather without affecting comfort levels.
Heated seat covers
Sure it is nice to have heated seats built into your vehicle when you purchase it, however if your vehicles doesn't already have heated seats installed then heated seat covers may be the perfect option. Heated seat covers are perfect for winter driving and for comfort if you have a back back like my husband and I.
Not only do heated car seat covers have electric heat running through the seat bottom, but they also have the heat on the back as well. Heated seat covers range from $30 and up making them an affordable investment.
When you personalize your car it doesn't all have to be done on the inside; there are plenty of exterior jobs which can make your vehicle seem more personalized.
Dog Seat Cover
Speaking of seat covers, there are a variety of durable car seat protectors for dogs to meet your car travel needs, whether your dog rides in the front seat, back seat, or cargo area. Check out the best Tesla Dog Seat Cover from our friends at TelsaToro.
Winch
The greatest upgrade you can make to your car to get you out of trouble is a winch. Instead of yanking the vehicle over barriers like a strap, a winch will slowly lift it over. Not only that, a car winch is useful in rural areas because it can pull a vehicle across a horizontal surface, stretch cable or fence wire tight. It would be great if you choose a lightweight, but at the same time strong, yet flexible type of winch like Bulldog 500411DC Electric Hoist.
Replace your rims
Swap out your standard factory rims. Custom rims are designed primarily to enhance the look of your wheels>. There are so many rim choices; colors, offset options and styles that it can give your new vehicle a real personalized custom appearance.  Some custom rims can include flashy designs.  Spinning rims are a popular choice among young car owners. Costs of rims vary and you don't have to buy new. You can often find good deals on sites like Kijiji classifieds.
Window tint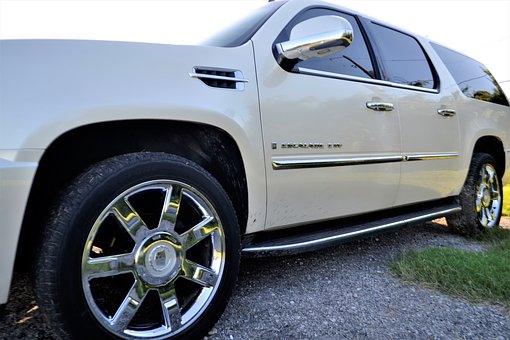 Window tint is a great addition to any car new or old. Car-window tinting will keep you cooler in summer, and protect your car's interior. Different provinces have their own laws that you should check out before you decide to tint your windows. in Ontario, cars can have 70% VLT (30% opacity/light block), and tinting may not extend more than 75mm from top of windshield. There are no tinting restrictions when it comes to your back windows. It's a matter of personal taste if you go darker on the back windows.
Fog lights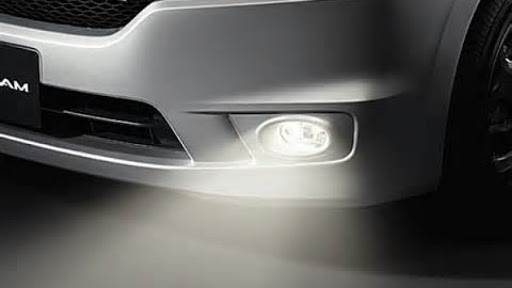 Fog lights are a easy affordable upgrade. If you already have fog lights installed you can change the look of your car by changing the color or style of your bulbs.
Swamping Headlight Bulbs
Most vehicles come with halogen headlights. Replacing your halogen headlines with LED headlines can not only give your vehicle a new look but they are also energy efficient, and provide optical performance and durability. As with other upgrades, LEDs can be a great addition to your vehicle.
Replace Your Windshield Wiper Blades
Windshield wipers can be an overlooked part of your car. If you have purchased a used vehicle you may need to change out your Windshield Wiper Blades. Changing your windshield wiper blades is not as difficult as it may look. Simply follow the instructions that come with your new blades.
Personalize Your Plates
Are you bored with your license plate? Get one that's more your style. Personalized number plates can be almost anything you want them to be. In Ontario where I live a personalized license plate message may contain almost any combination of letters and numbers from two to eight characters. The plates can also include one of 60 different graphics. You can order a personal license plate via Service Ontario.
If you live in the UK and would like to purchase a personalized number plate, look no further than NewReg.co.uk. Search from over 58 million personalized DVLA registrations at New Reg to find your perfect private plate.
Add Some Gadgets
Personalize your new car by  installing a reversing camera to give you a better view of everything that is going on behind you.

Dashboard cameras are fast becoming a must have vehicle accessory. Dashboard cameras are rising in popularity because they provide one with their own record of an event, as well as a record of ones own driving behaviors. The camera automatically switches on and begins recording as soon as the car engine starts. All video data is saved to a memory card. Many advanced dashboard cameras are also able to record videos at night with the use of night vision.
Keep your car smelling fresh with a compact air purifier, which will improve the air quality in your vehicle without producing an offensive artificial fragrance.  Taking up virtually no space the compact size of the pocket-sized air purifier is small enough to fit inside ones glove department when not in use.
Video screens not only enhance your car, but they are useful for entertaining the kids on long road trips.
Car phone mounts also known as car phone holders are a staple in every car. When it comes to mounting your cell phone there are lots of options out there. Sadly a lot of phone mounts cause more trouble than they're worth. Because the phone cannot block your view,  it is best to find a phone holder that mounts to  your dashboard or attaches to a vent instead.
As you have seen, there are a whole host of ways to personalize your new car. We would love to hear your suggestions.