Are you due for a girls getaway, but aren't sure where you should go? If you love the idea of live shows, nightclubs, fun bars, a killer dance scene, and some gambling, you might be looking for a location with the best nightlife. While the obvious go-to would be Las Vegas, if you're not really interested in the fast-paced, lifestyle, you may be searching for something a bit more casual. San Diego could be the perfect alternative. It is more than just a destination with incredible beaches, top chef restaurants, and shopping. This California city is a great place to spend a few days with your friends.
Easy to Pack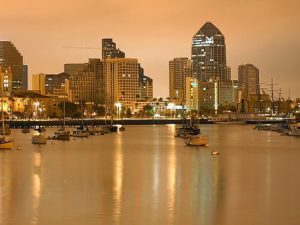 When you're headed to Vegas, packing only the best fancy attire will do. If you plan on watching live shows or entering some of the area's most luxury casinos, you've got to dress the part.However, when you're used to wearing heels and dressing up all week for work, sometimes a girl just wants to be casually cute.
In San Diego, the nightlife scene is a lot more welcoming and laid back. With a more lenient dress code, and great weather all year, packing for your trip is easier. You can pack basic pieces like dresses, jean leggings, blouses and a few pair of stylish sandals for a fun night on the town. And don't forget your swimsuits for a day at the beach!
Lots of Events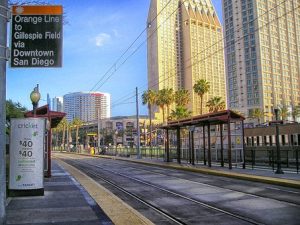 Part of the reason tourists travel so far to Las Vegas is for the entertainment. Partaking in, or watching mesmerizing events, concerts and shows is a fun way to spend a vacation. San Diego offers those same opportunities and there's always something new going on. Dine at the hottest new restaurants or catch the sunset while sipping cocktails and champagne at one of the many beach-side bars. Up the stakes and check out poker tournaments at one of the local casinos or watch your favorite comedian perform at nearby hotels and stadiums.
Great Destination for Dancing the Night Away
The San Diego nightlife offers something for everyone. Known for having one of the best nightlife scenes on the west coast, you won't have any trouble having a splendid time with the girls. Nightclubs offer live entertainment from some of the world's most famous DJs, superb cocktails and delicious menu options. Areas like Gas-lamp Quarter offers more than 180 restaurants, 50 bars, and 10 nightclubs. Whether you're looking for something casual or fancy, there's something for everyone.
So Many Things to Do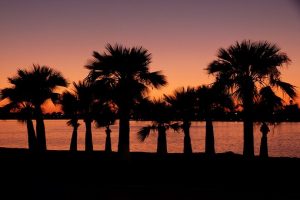 A girls getaway isn't all about partying, building relationships, and live entertainment. When you're on a much-needed break with friends, the daytime activities are just as important.That's what makes San Diego the perfect destination for a girls getaway. Lounge poolside at one of the glorious hotels, catch a tan at the area's most popular beaches, go exploring through state parks and museums, or engage in some serious retail therapy by shopping at some of the most famed boutiques and designer shops.
If you're planning the perfect trip for you and your girls and don't know where you should go, consider a less-obvious option. Although Las Vegas is well-known for the high-rolling gambling, live entertainment, and nightlife, there are other alternatives. Like San Diego for example.
The city offers the ideal combination of daytime and nighttime fun for a getaway everyone will enjoy.