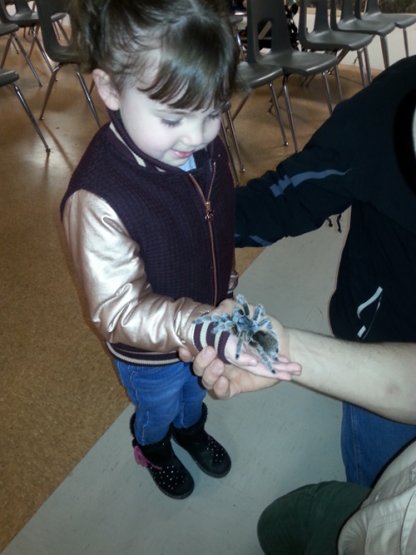 As any parent of young children knows, you are always on the lookout for something to do with your children on the weekend.  Little Ray's Reptile Zoo was recently in my hometown putting on one of their presentations. While we did not get a chance to attend this year we did attend last year. Little Ray's Reptile Zoo travels across Canada on a yearly basis doing educational presentations. They are the largest outreach program of any Canadian Zoo. Their one of a kind, fun and interactive approach has won them various awards.
The most unique part of Little Ray's Reptile Zoo is that most of the animals are unwanted or discarded animals. Some of the animals were born at  their facility or other zoological facilities. None of the animals at the educational events are wild nor do they generally endorse taking animals from the wild.
All animals brought to Little Ray's Reptile Zoo are eligible for release into the wild. The animals selected for the educational outreach program are those which have been well socialized throughout their lives and are completely at ease with people.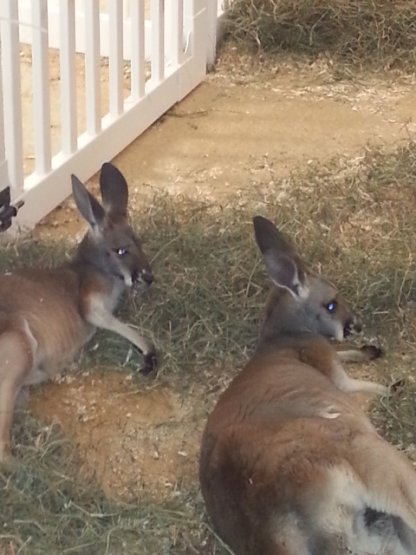 When we visited last year we found members of the Little Ray's staff to be continuously interacting and engaging with the public.
Members of the public were welcomed to view over 25 animal exhibits, live animal demonstrations, educational presentations and more. Some of the creatures on site included exotic snakes, a bobcat, an owl, farm animals, and kangaroos.

GENERAL ADMISSION:
– no advance ticket sales, tickets can only be bought at the door
-$14.50 a person
-Children 2 and under are FREE!
-'SHARE' their post and it is only $12.50 a person!
-Family of 4 is $56 or $48 if you 'SHARE' their post.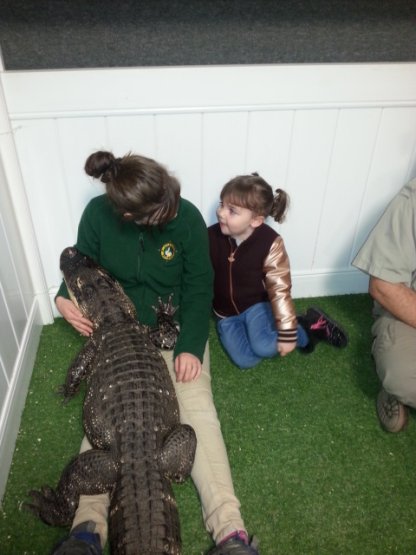 Little Ray's ensures that everyone can enjoy their shows despite your financial situation. If you know anyone who would like to attend, but for one reason or another this is not possible for financial reasons, please email info@raysreptiles.com and they will gladly arrange entrance that works for them/you.
All proceeds raised from the entrance fees help with the care, rescue and conservation of the animals that the zoo takes in.
Overall our experience with Little Ray's Reptile Zoo was a positive one. We had a great time exploring the zoo and the hands-on shows were the best part of the day. This place can keep children entertained for a long time and is definitely worth the entrance fee. It is certainly a unique experience that you do not want to miss. We look forward to visiting Little Ray's Reptile Zoo in Ottawa this upcoming Summer. If you are interested in visiting their Ottawa location the details are below.
Little Ray's Reptile Zoo
5305 Bank St.
Ottawa, Ontario
General Admission: $10 Ages 2 & under are Free, Seniors: $8.00
Family Rate: $38 (for 4 people) $8 per Additional adult/child
Family Membership: $105.00/year
Zoo Hours
Victoria Day to Labour Day: Daily 10am – 5pm
Labour Day to Victoria Day: Fri, Sat, Sun 10am – 5pm
Quebec & Ontario March Break: March 2nd –March 18th Open Daily 10-5pm
Holiday Zoo Hours
New Year's Day 10am – 5pm
Good Friday 10am – 5pm
Easter Sunday 12pm – 4pm
Easter Monday 10am – 5pm
Victoria Day 10am – 5pm
Christmas Eve Closed
Christmas Day Closed
Boxing Day 10am – 5pm
Little Ray's Reptile Zoo will next be making stops in Milton, Brantford and St Johns. Check out  their event page: http://littleraysnaturecentres.com/events/
Make learning fun for the whole family with Little Ray's Reptile Zoo!

Check out Steph's review of Little Ray's Meet a Sloth.