You have spent weeks of shopping around, choosing that special gift. Christmas morning is finally here. Still dressed in her Princess themed PJ's she runs down the stairs, and round the corner into the living-room. You nearly fell out of bed, startled by the scream of excitement from the living room. A smile comes to your face knowing she has just found her Disney Princess Pop-Up Palace. Beautifully detailed, this castle triples as a charming playset, useful storage, and a carrying case.
The palace features 5 different room settings, 4 of them inspired by a different Princess. There is  Aurora's kitchen, Cinderella's foyer, Ariel's bathroom, and Belle's dining room. Pull up on the handle to extend the playset to two feet tall! The extendable second story is a luxurious lounge.
A Castle fit for a Princess
Hasbro has yet again impressed me with another travel playset.  Come Christmas morning Disney Princess Pop-Up Palace will play home to a number of Disney Princess dolls.  They are making a move from their Soho Townhouse where they have spent all of 2018 into a castle fit for a Princess.
I can't wait to see my daughter play out scenes from some of her favorite Disney Princess movies inside the Disney Princess Pop-Up Palace. Princess Aurora will be busy baking up a cake in the Sleeping Beauty-inspired kitchen that has an opening stove, pot, spoon, and cake accessory.
Belle will be enjoying her afternoon tea at the rose-adorned table and chair in the Beauty and the Beast-themed dining room. Ariel is soaking her worries away in the seashell bathtub. Cinderella is climbing the moving stairs past her mouse friends to the top of the castle to relax in the chaise lounge.
When playtime is over Miss P can pack all the accessories into the castle, close it up, and take her play on the go to her bedroom or store it away until next time!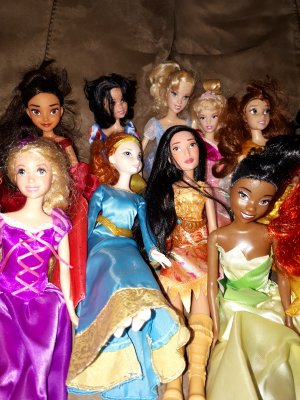 I know is she is going to delight in playing with her numerous Disney Princess dolls in the pop-up palace.
What do you think about DISNEY PRINCESS POP UP PALACE PLAYSET?
Shop Amazon
Shop Hasbro https://shop.hasbro.com/en-ca