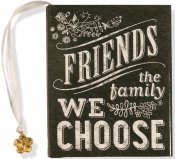 Friendship is a special kind of relationship. Sometimes friendship is considered to be less important than family and romantic relationship, but many physiologist have noted that such social connections as friends are crucial for human well-being and can even improve ones overall health as well as happiness. Studies also show that staying in a negative relationship can lower your immune system. This is one of the many random facts about how stress and emotions can adversely affect the immune system.
To find a good friend in life isn't always easy. Moreover, it is hard to maintain those friendships as you grow older. With that in mind saying goodbye to a friend when they move away can be an emotional time.
Here are 3 ways to say goodbye to a friend that will help you make your goodbye less painful for you both.
Prepare a Goodbye Present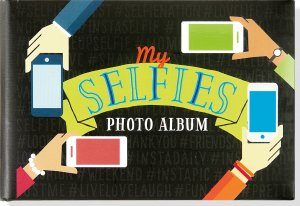 You probably have dozens of pictures of your friend and you together. Make a memory album of those photos. Prepare a care package filled with items that will remind your friend of home and your friendship. Or perhaps purchase an inspirational gift on friendship or a wall canvas of you both for their new home.
It is really doesn't matter what gift you give. The main thing is that this present will help you work through your emotions and connect you even if you're a hundred miles away from each other!
Organize a Goodbye Party
Your friend`s leaving is a new stage in your relationship. Don't cry! Instead, arrange a goodbye party for them. Organize it in your friend's favorite place, order or cook your friend's favorite dishes.
Write a Goodbye Letter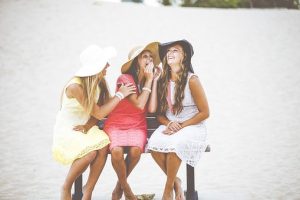 Saying goodbye isn't easy! Perhaps you are better writing your emotions down then speaking them. Write a goodbye letter to your friend telling them how important your friendship is to you and how much you appreciate them.
Be sure to include some of your most pleasant memories, lighthearted stories and jokes in your letter. If you are having difficulty starting your letter why not start it off with a friendship quote. Finish the letter with a promise to keep in touch!
"There is no distance too far between friends, for friendship gives wings to the heart."
Saying goodbye to your friend can be difficult, but remember that distance can make friendship stronger!