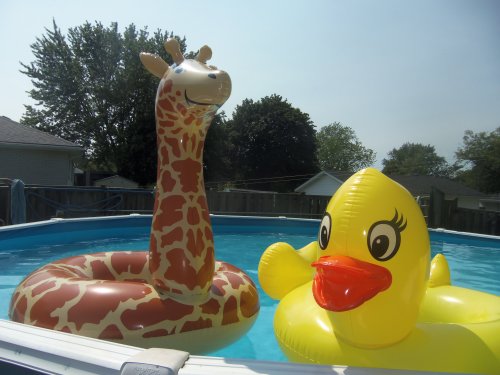 In this day and age, it's important for all of us to get out into the sunshine and to unplug from electricity. In our series of a childhood unplugged, where we are encouraging children to get back to the simple art of play, one item on our toy list is inflatable pool floats. Why not add excitement to your pool this summer with a giant pool float from Incredible Novelties. From an inflatable duck to an inflatable giraffe, these inflatable pool floats provide hours of enjoyment for the whole family. In addition inflatable water toys can also assist in swimming. Please note though that inflatable pool floats are an aquatic toy, not a lifesaving device, therefore parental supervision is important.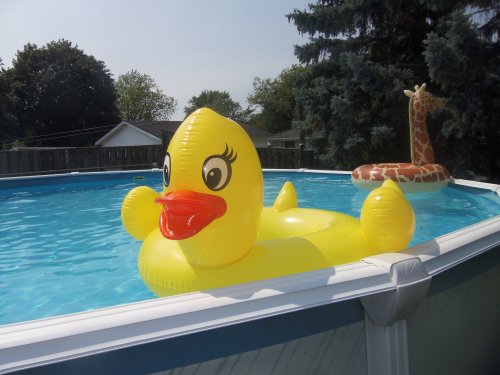 Measuring approximately 47″ this inflatable rubber duck pool float is sure to make anyone that sees him floating in your swimming pool smile.
The inflatable giraffe will be a great addition to your selection of swimming pool inflatables and accessories. Measuring approximately 47″ in diameter, it is the perfect way to to combine relaxation and recreation.
Both of these inflatable pool floats not only serve as fun toys for children, but the weight capacity of 175 lbs also makes them appropriate for adults. Both inflatables are made from a durable vinyl. Just in case,  each pool inflatable also comes with a handy patch kit.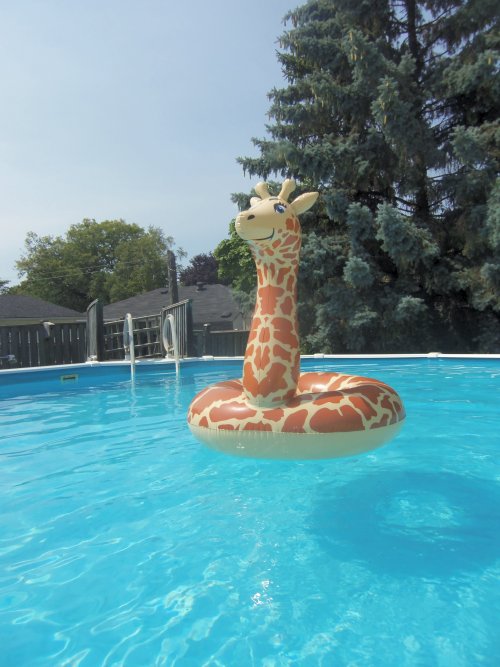 To inflate the duck or giraffe use a pool pump or compressor. It only take a few minutes to inflate. Both pool floats look great in the water. The size is perfect and the colors are nice and bright. Filling, and deflating provided no problems. There are two areas on each inflatable pool toy that needs inflating- the body and head.
I would definitely recommend them for adults, but perhaps not so much if your young child is destructive.
Incredible Novelties has various inflatable pool floats available that will make time in the pool fun for the whole family.
Website: http://www.incrediblenovelties.com