Children of the 90's might recall this next toy. It had a felt tip pen bottom that colored as you spun it. The toy is now back for a new generation of kids to enjoy. The Doodletop from University Games is the only spinning top that draws.
To use: Simply insert the marker into the top, take off the cap, and spin like a regular top! The colorful results are similar in style to the drawings a spirograph creates. Spin the Dodletop and then tilt the design tray to maneuver the top around the paper, changing its angle. Wide angle spins mean larger spirals, while tight spins make smaller spirals.
U-Create Bugs Doodletop Stencil Kit
Your child will enjoy drawing fun, colorful doodles of insects using the U-Create Bugs Doodletop Stencil Kit. Suitable for ages 5 years and up, the U-Create Bugs Doodletop Stencil Kit includes a Doodletop, 8 reusable stencils, 5 interchangeable pens, 10 sheets of design paper, 1 design tray and instructions.
You can use the eight reusable stencils included in the set to create bugs, or kids can combine the art of Doodletop drawing with there own hand-drawn designs. Doodletop encourages both visual tracking and fine motor coordination.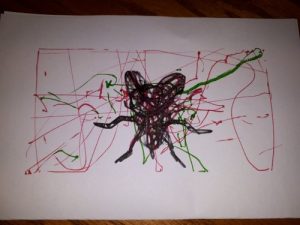 My daughter love the doodle-top, though I will admit that it was a little tricky for her to master, but with more practice I am sure it will become easier.  It even took both my husband a few tries to get the top to draw large spirals on the paper.  Overall though it is a lot of fun.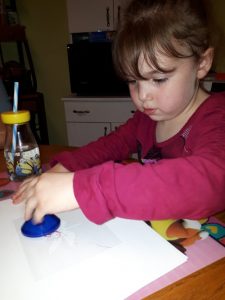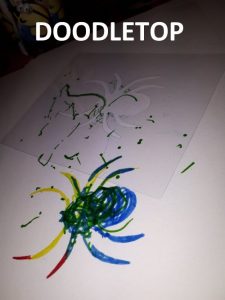 Doodletop is the perfect gift for a creative kid-or grown-up kid at heart.
About U-Create
U-Create features hands-on activities that develop a child's confidence and self-esteem by empowering children between 8 and 12 years old to build, create, and assemble. U-Create activities can be done with little or limited adult supervision. Each project gives the child a visual "how to" guide, while allowing for creative and imaginative input on the final project.
Website: https://www.universitygames.com