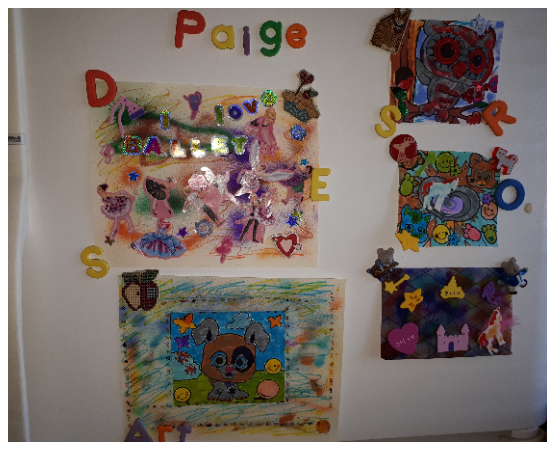 The arts is a essential part of learning. With so many schools here in Ontario cutting art programs due to funding, my husband and I are doing our job as a parents to expose our daughter to different areas of the arts. Supplementing my daughter's art education at home starts with a good home arts and crafts stash. I am constantly adding new art materials to my daughter's art supplies. It would appear companies are always coming out with fun new art supplies for kids. Our latest addition to our arts supply collection is Chameleon Kidz Color Blendy Pens.
With 24 Blendy Pens, children can make 276 different color combinations, plus the markers change from one shade, tone, or color to another for even more fun.
"Chameleon is focused on creating art products that allow everyone to achieve more with less," touts Julia Benben, Innovation Director at Chameleon Art Products. "With art education often cut in schools, this provides a great alternative to teach art in a fun and unique way. It allows kids to learn important art fundamentals while they play and helps develop their creative spark."
How to Use Blendy Pens
Blendy Pens allow children to blend two or more colours in a single pen, for amazing colourful results. The Blendy Pens also function just like a regular marker for endless coloring. The colored markers come paired together already with the "fusion chamber" connecting them.
To make them work you give the pens a twist and that forces the felt tips to touch. The results are blue on purple, yellow on orange, grey on pink, etc. The pen on top bleeds or "fuses" its color into the pen on bottom. It takes about three seconds.  Then disconnect the Blendy pen you want to use from the fusion chamber and you are ready to color.
To get the pens to give a blend effect you need to shade side to side. My daughter has not learn the concept of shading yet, therefore this was difficult for her. Regardless, she has spent hours using the pens on all kinds of art projects since they were delivered.
Blendy Pens Jumbo Kit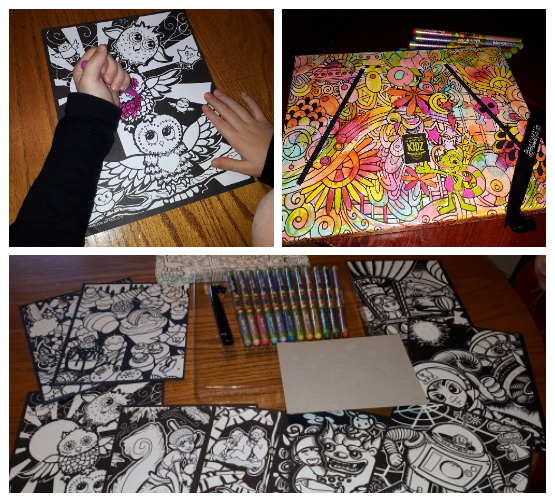 The Blendy Pens Jumbo Kit includes 10 posters, 2 stencils, 1 art portfolio and a Blendy airbrush.Color the posters and they reveal hidden patterns, which my daughter finds amazing. The customizable art portfolio is perfect for storing pens and completed and uncompleted art! My daughter couldn't wait to color this.
The Blendy Airbrush was very difficult for my daughter to use, and she needed my assistance. My daughter simply did not have the lung capacity to blow through the airbrush tool. You can use Blendy Pens on any surface that you use regular markers on,. However, we find that the air brush effects works better on paper.
I  recommend when using the Blendy Pens to use an art mat- such as Messmatz. They are good for protecting the table when using the Blendy Airbrush effect. I also find that after using Blendy Pens for some time, it is hard to get the ink off your skin. It takes lots of soap and water and some rubbing alcohol to remove.
Overall Opinion on Blendy Pens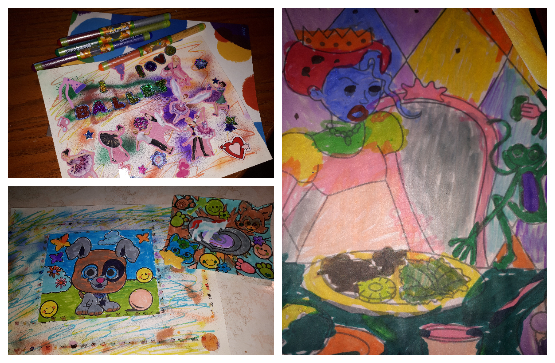 Picasso used several fairly distinct colour phases throughout his career. My daughter is a young Picasso. She loves experimenting with colors and it is not shocking to see a multi colored princess in her work.
Blendy pens allows her to go beyond just coloring to expressing her own personal voice in each piece of art she makes.  The pens are super versatile, and she has used them on so many different art projects. She even has taken two regular markers, touched the tips together, in hopes they would blend.
I think art materials like Blendy pens make great gifts for kids for Christmas. You can always bundle a set of Blendy pens with other art supplies for the ultimate art gift kit.
Kids point of view: Miss P says that she likes Blendy Pens better than her other markers.
Thank you to toys and games expert Lisa Orman for introducing us to Blendy Pens.

About Chameleon Art Products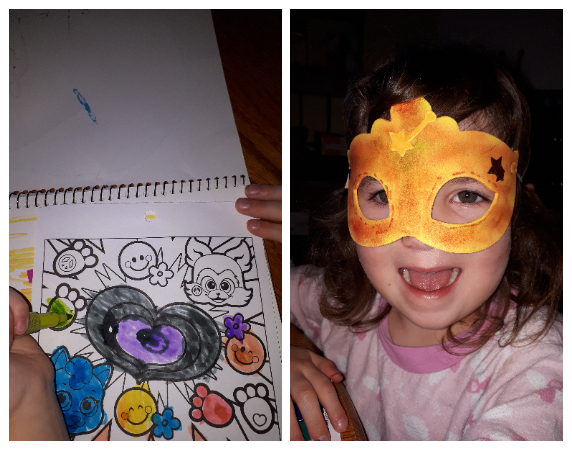 Formed in 2013, Chameleon Art Products is comprised of the same visionary team that is recognized worldwide for bringing high-quality, creative pen products to the market for more than 20 years. The company prides itself on developing real innovation that enhances the end user's ability to maximize creativity in all aspects of their artwork. For more information, visit Chameleonpens.com.
Blendy Pens Christmas Giveaway
Chameleon Art Products wants to add to your arts and crafts stash. That is why they have partnered with Today's Woman and we are giving away a Blendy Pens Jumbo Kit to one lucky Today's Winner. Giveaway is open to US and Canada only and you must be 18 years or over to enter. One person per household may enter.