Finding trendy curvy and full figured fashion isn't always easy. However one new online website is the solution to all curvy women style woes. Sophisticated Curves is a new women's fashion subscription box service that serves to the curvy and full figured woman. While they market themselves as a plus size fashion subscription box service. I am going to remove the wording plus from this article and just call them a women's fashion subscription box service that caters to the curvy and fabulously sized woman. In my opinion a size 10 to 12 is consider average. There are many women who are size 10-12 and are at a healthy weight. Their exclusive range of trendy above average size clothing is carefully designed and crafted for the modern curvy  and full figured woman. While many companies are busy trying to sell a product, William from Sophisticated Curves top concern is making his customers like myself feel gorgeous.
Sophisticated Curves carry a vast collection of clothing designed for all body types. Their clothing is an ideal balance between casual and luxurious. Overall, I had a wonderful experience.
Sophisticated Curves offers 3 types of monthly plus size fashion subscription boxes for the curvy and full figured woman:
Fashion Accessories Box
Box Includes:
3 – Fashion Accessories
Mystery Pamper-Me Items
Fashion Box
Box Includes:
1 – Outfit or Dress
2 -Fashion Accessories
Mystery Pamper-Me Items
Fashion and Style Box
Box Includes:
2 – Outfits or Dresses
3 -Fashion Accessories
Mystery Pamper-Me Items
I ordered the  Fashion Style Box, which included 2 dresses, 3 fashion accessories and a mystery pamper item. I'll admit that I do not like dresses. I don't ever feel that I look good in dresses or skirts, I never wear a dress. My son got married in 2016, and even to his wedding I did not wear a dress.
I had to bite the bullet, so I added a few dresses to my wish list at Sophisticated Curves .
Tulip Petite Plus Size Dress with Sash
I am a very modest woman and the first dress has me out of my comfort zone. The last time I sported any sort of dress above my knee I was in my early 30's. When it arrived, I was skeptical, but finally got the courage to slip it on. I then went a step further and shared the photo with friends and family. The compliments I received certainly boosted my confidence level and my husband complimented I looked gorgeous.
I can update the dress by adding leggings as a supportive element under the dress. Sejour Ponte Knit Leggings from Sophisticated Curves would look great under the dress.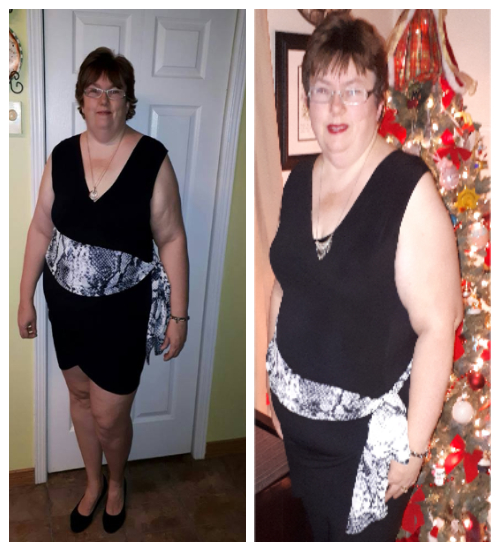 When wearing black on black, the garments tend to blend together for obvious reasons. However, the sash on the Tulip Petite Plus Size Dress helps break things up and make the outfit a bit more dynamic.
Whimsy Wrap Dress

The Whimsy Wrap Dress is a flirty piece with beautiful cascading flounces along the skirt's front panels and bottom hem. The cross-over neckline is great for adjusting the wrap to your preferred coverage and you will love the fitted sleeves with a little extra gathering on the cap for added detail.
You can dress the Whimsy Wrap Dress up or down and you can even add outerwear like a sleek leather jacket. Black pumps finished off this look. With my small healed pumps and my accessories, I am ready for New Years Eve.
The Wrap style accentuates my breasts while minimizing  the stomach area. Although my stomach area has been rather bloated due to some health issues. I anticipate after the bloating in my stomach area goes down the dress will fit perfectly. I will likely wear shape wear underneath just for some smoothing, but honestly I can get away without it.
Fashion Accessories include any of the following: Scarves, Clutches, Necklaces, Bracelets, Earrings, Handbags, Nail Wraps, Belts, Gloves, Hats, Sunglasses, Rings, and or Unique Handmade Items.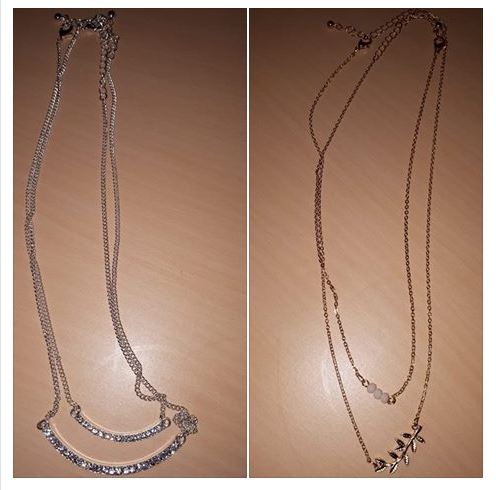 Sophisticated Curves has such a wide selection of clothing to fit just about any event. They've got you covered from the casual holiday potluck to more black tie formal parties.  Both the dresses I received in my subscription box fit would any special occasion, but can still be worn after the holiday season.
Be Bold,  Beautiful,  and Confident. Be You!
Shop Sophisticated Curves and let them dress you each month.
Website: https://www.sophisticatedcurves.com