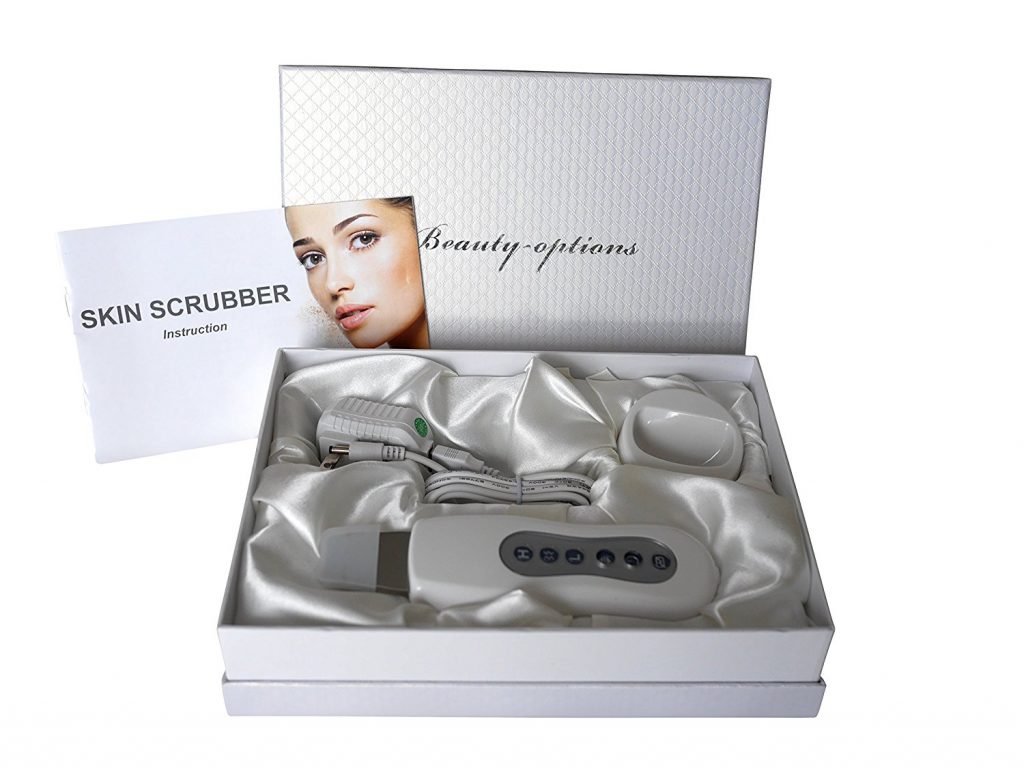 When I first heard about Ultrasonic Skin Spatulas I will admit that I was skeptical, but open minded about it. Ultrasonic Skin Spatulas are designed to scrub dirt, excess oil and dead cells from the skin. With adjustable high frequency vibrations of up to 28,000 Hz, the ultrasonic facial scrubber packs a powerful, salon-quality punch.
The spatula is made of 100 percent medical stainless steel, is not sharp and will cause discomfort to the face. The device is simple and easy to use. Before using for the first time you will need to charge the unit. This takes about 3 hours. The red light will go out once fully charged.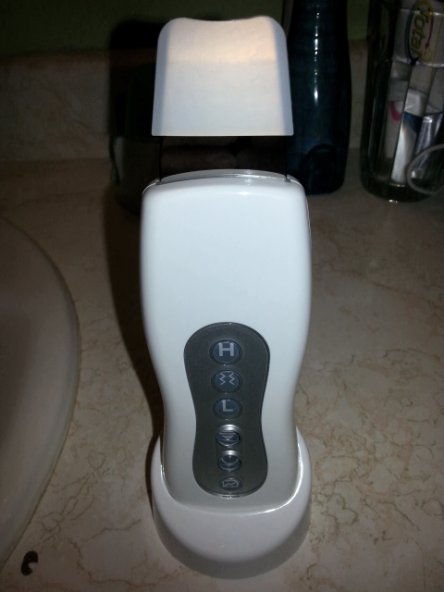 To use the ultrasonic facial scrubber, wet your face first and turn the unit on. Select low or high intensity. Hold the scrubber with the spatula blade angled down. While your skin is wet, gently glide the edge of the spatula along the skin's surface. Move from one section of your face to another. How it works: A water solution is applied to the skin to loosen surface dead skin cells and a guided spatula activated by ultrasonic sound waves (28,000 vibrations per second) lifts the dry skin cells off the skin.
This was my first time using an ultrasonic skin spatula. I could not believe how soft my face felt after using it. The device glides over the skin easily. Whenever I pull the spatula away from my face, I can see dirt and debris on it. When the blade are used in crevices, such as the sides of my nose, I can really see the dirt and oils that are removed. For clogged pores, especially around the nose be sure to move slowly to allow the sonic waves to move the contents of your pores up and out.
The ultrasonic facial scrubber has a flat, compact form factor that makes it easy to take along with you wherever you go.
To clean the blade, simply wipe with a damp cloth. Please note: In order to see results be sure that you hold it at a 45 degree angle.
Purchase via amazon.ca.