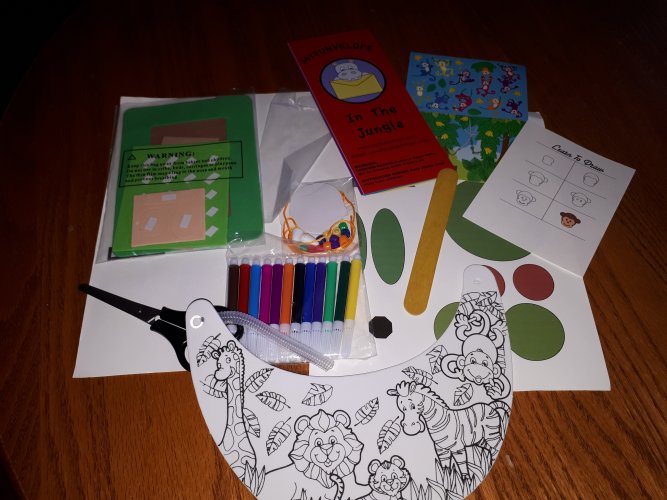 If you are stumped on what to give someone this holiday season subscription box services make an excellent holiday gift. Nowadays, it seems like there's a subscription box out there for everything. I recently stumbled upon Myfunvelope via Facebook. Myfunvelope is a Canadian craft subscription service for children ages 3-9. Every month, kids have the opportunity to explore art, and STEM (Science, Technology, Engineering, and Math) through creative, engaging projects. How great is that?
Your monthly MyFunvelope comes with four unique craft projects as well as a STEM activity, and an information card outlining each craft and activity in your envelope for that month complete with instructions.
In the Jungle themed Myfunvelope
We received the "In the Jungle themed envelope."  My daughter loves animals, so this was a great theme to try. Everything you need, including scissors, and markers are included in your envelope. For the necklace we did add some beads from our home stash. The instructions are clear and easy to follow.  I know you are likely thinking that you are not crafty? Even parents with little craft knowledge can assist children with these fun easy crafts. The projects themselves ranged from easy (no help needed) to parent supervision required by mom.
In our envelope package we received: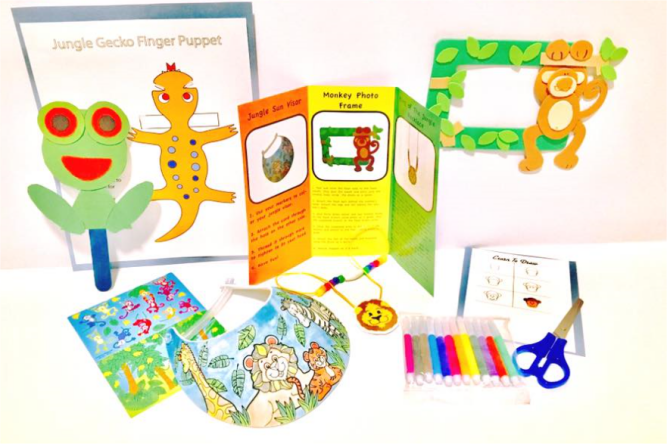 Jungle sun visor
Jungle Gecko finger puppet
Monkey photo frame
Necklace
Frog puppet
Sticker set and scene
How to draw monkey instructions
markers and scissors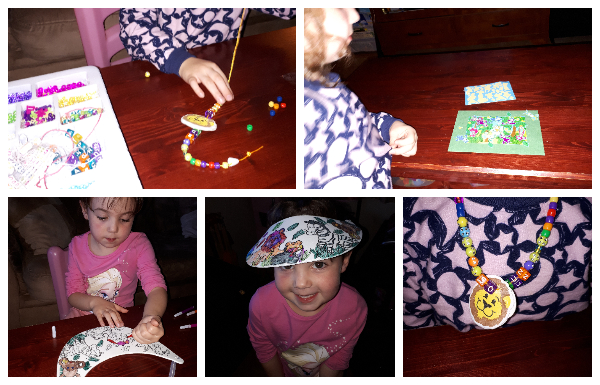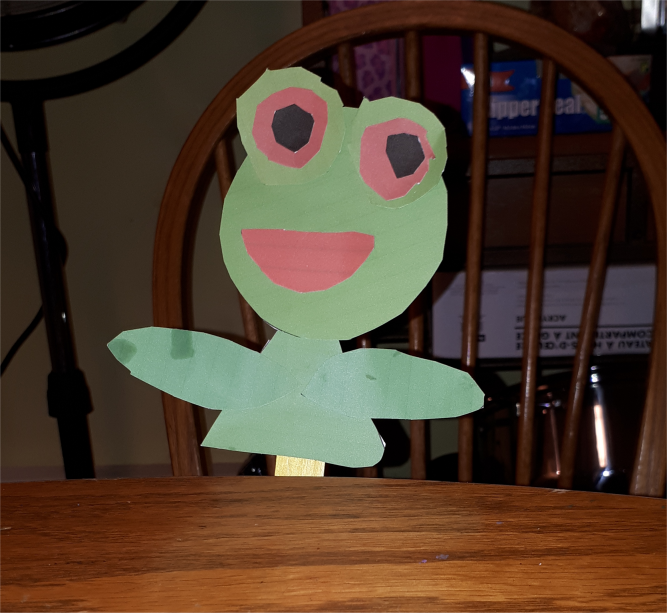 My daughter even put up a puppet show for her father and I using the puppet she created. I just adore how a simple little craft lights that the spark in her imagination.
Overall, there is an impressive selection of crafts in the kit.  With arts on a decline in the Ontario school system, it is even more important than ever for me to take the initiative to introduce art activities to my daughter.  This monthly subscription service allows me to do just that.
"A study by Dr. Richard Rende revealed that creative interaction between parents and young children engaging in activities like arts and crafts not only provides immediate and lasting cognitive benefits, but also creates a unique bonding experience that lasts for a lifetime."
Give the gift of creativity this Christmas with Myfunvelope monthly craft kits! The monthly subscription costs just $18 with a one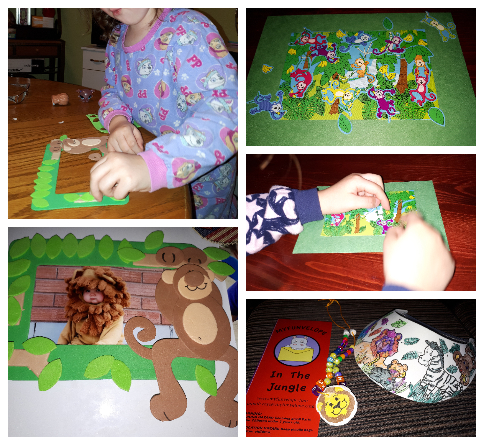 time $5 set up fee. You are re-billed: monthly on the 1st of every month and you can cancel your subscription at any time. To receive this month's shipment please order before the end of 10th of Dec.  MyFunvelope ships to both Canada and the USA.
If you would like to learn more about myfunvelope, you can visit them online at their website , or on Facebook.
So what do you think?