Bedtime can often be a scary and lonely-place for a child.  Dealing with a child who is afraid of the dark can be frustrating for parents. If bedtime fears are affecting your child's ability to fall asleep, Night Buddies can help.  Night Buddies, are soft, lovable light up plush toys that help calm children.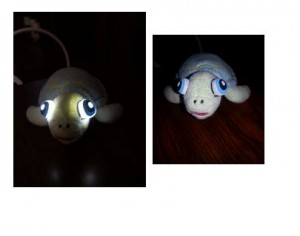 With a simple hug, children can activate the illuminating eyes whenever they need reinsurance that their room is a safe place while going to bed. The soft back lit eyes truly bring the character to life. The lights are bright enough to provide comfort in the dark, but not too bright as to keep a child from being able to fall asleep.
Each cute plush toy has a 2.5 minute timer, with an auto-off feature. Therefore you don't have to worry about the light keeping your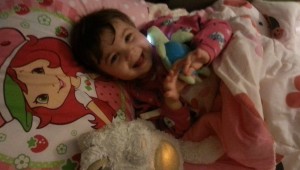 little one awake. If your child needs to, they can just hug their toy again to reactivate the light. I do wish the timer was longer.
Night Buddies light up plush toys also make for the ideal traveling companion for children. If you are a parent who does a lot of night time driving with your child(ren), especially around the holidays. My daughter often takes her turtle along with her when we go in the car, as she is bothered by the dark vehicle. The light is not too bright too distract the driver.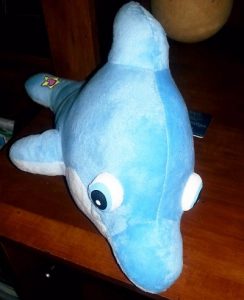 There are eight different characters to choose from, such as Haley, the cute convertible, Mark the Shark, Oliver the Orca, Mac, the non-monster truck, Olivia the Dolphin and my daughter's personal favorite- Ally the Turtle. Each toy is sold separately and ranges in size from eight-inches long to 14.5-inches long.
Overall, Night Buddies light up plush toys are a cuddly new friend. They are perfect for nap time, bed time, car rides, sleep overs, or just relaxing on the couch while you read your child a book. The smaller size Night Buddies would make a wonderful stocking stuffer. Stash a small sized one in your diaper bag for naps on-the-go to keep the routine going away from home.
Website: nightbuddies.com
Night Buddies Giveaway
Win  your choice of mommy and baby Night Buddies. This giveaway is open to both Canadian and US residents 18 years and older. You can enter below. Good luck everyone.