With Easter on the horizon, Giant Tiger helps you shop easily with everything you need under one roof. Whether you are
planning the greatest Easter egg hunt or a traditional Easter dinner of ham, with all the fixings, you will find it all at Giant Tiger.
To celebrate Easter the "Giant Tiger Easter Made Easy Flyer" has some really exciting deals on. Here are some highlights:

Maple Leaf Country Ham $7.97
Spinich & Archichoke dip $3
Giant Value Cranberry Cocktail $2.77
Giant Tiger has plenty of fresh vegetables too, completing your meal. Don't forget all the dessert choices, like Giant Tiger's super cinnamon apple pie and be sure to grab some Giant Value house blend coffee for your keurig.
The "Giant Tiger Easter Made Easy Flyer" also some wonderful recipes inside, so be sure to check it out.
What would Easter be without sweet treats? Among the most popular sweet treats associated with Easter are chocolate eggs. They will be a part of Easter eggs hunts everywhere.
For an Easter basket treat comes Giant Value Caramel Eggs. These eggs are delightfully addictive. Giant Value Solid Chocolate Bunny is so delicious. The solid chocolate bunny will soothe anyone's sweet tooth this Easter. It is a great size for gift-giving and Easter baskets. Do you prefer a dark chocolate bunny or white? Giant Tiger has both and this week the bunnies are only $1.00. They also have a great deal on Giant value 450 g solid chocolate bunnies, at just $2.47 a bunny.
There are a lot of egg shaped candies this time of year, but none as addictive as Hershey's Eggies. Just search Twitter, and you will see lots of tweets about these goodies. They come in lovely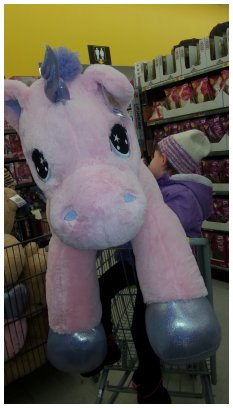 pastel shades of blue, yellow, and pink. You'll want to stock up on these gems before Easter is over and don't forget to grab a few packages of my personal favorite-Marshmallow Peeps.
Giant Tiger also has some adorable Easter stuffies, including giant unicorns that won't fit in any Easter basket. They carry a wide selection of Beanie Boos too. With loads of animals to choose from, there's a Ty plush friend for every child. We'll be adding Bloom the Bunny to my daughter's Easter basket.
Make it a great holiday with egg-cellent games and wind up chicks that make the perfect Easter basket filler. Choose from an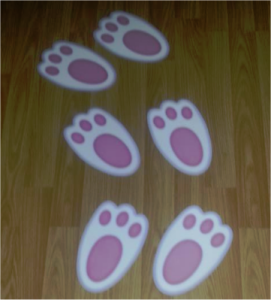 Easter themed game of Tick tack toe or an egg full of bunnies and you can even grow your own bunny in just 72 hours.
Thanks to Giant Tiger, It's so easy for me to create the magical illusion that the Easter Bunny was at my house with a few bunny footprints to the front door or I can use them to help with the Easter egg hunt.

In my world, you are never too old to receive an Easter Basket. For the adult on your list why not create a one of a kind Easter Garden basket filled with garden gloves, seed packages, kitchen herbs in a jar , mini grow pots and other goodies; a chocolate Easter treat is optional.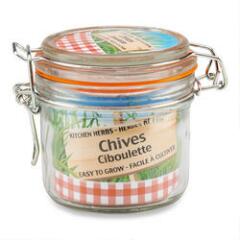 Giant Tiger makes it easy to shop for all your Easter needs. Be sure to check out Giant Tiger Easter lookbooks and flyers for savings.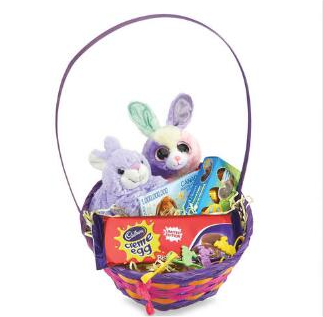 About Giant Tiger:
Giant Tiger is the leading Canadian owned family discount store, providing on trend family fashions, groceries, and everyday needs at low prices that Canadians have come to love and expect. Established in 1961 in Ottawa's Byward Market, the privately held company has grown to over 200 locations across Canada and employs over 7,000 team members. The friendly local stores with the iconic yellow tiger logo are more than an affordable and convenient shopping experience for customers, they help bring communities together. Giant Tiger has a long-standing tradition of supporting surrounding communities. In 2011, Giant Tiger donated more than $2 million to more than 700 local associations across Canada. For more information about the company, please visit www.gianttiger.com or join us on Facebook at www.facebook.com/gianttiger or follow us on Twitter @GTboutique.