Though the market is flooded with toys for children, I myself have always been a fan of books. Literacy is one of the greatest gifts a parent can give a child. My daughter loves books, and as a mother I love the strong and nurturing bond that forms between us when she is sitting up on my lap listening to me read a book. Children's publisher I See Me! has been delighting my daughter since she was born with their uniquely personalized children books and gifts.
My Magical Snowman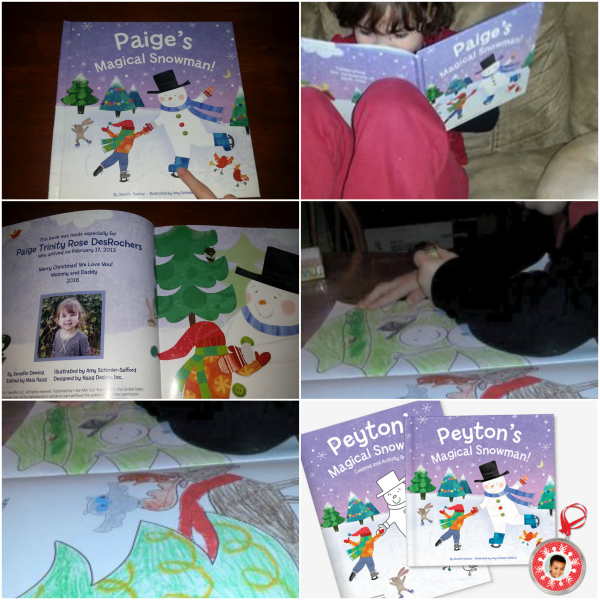 My daughter loves snowmen. This holiday season her gift of choice from I See Me! was no other than My Magical Snowman All-In-One Gift Set.
The set includes a personalized book, personalized coloring book, and matching ornament. Written by award-winning author Jennifer Dewing, and illustrated by artist Amy Schimler-Safford is a  heartwarming story that your child is sure to love. In a similar way that Frosty the famous snowman comes to life, your child's snowman comes to life- with a hug. Throughout the book your child will delight as they make snow-angels, skate and sled with their special snowman. The story ends with snowman telling your child that they are as unique as a snowflake and that there is no one like them.  Like other books from I See Me! you can add a dedication and picture of your child to the book. The book also features your child's name throughout the book.
The included coloring book is a fun way for your child to enjoy the story, giving them the chance to be the artist of the book by coloring each of the personalized pages.
My Sing-Along Songs Personalized CD and Book
In addition to reading, she also loves music. In my home "Row row your boat" is sung daily. To a certain extent, music has always been a feature of early learning. Repetition and rhyme in many silly songs provide the perfect instrument for my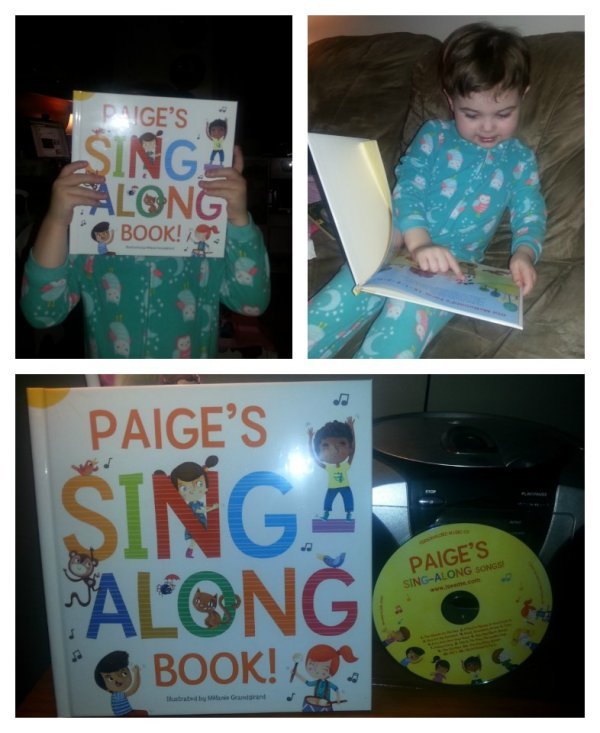 daughter to learn numbers, letters, words and concepts.
I See Me! has now expanded into personalized music with the launch of "My Sing Along Songs," which combines literacy with music.
My daughter received one of the books last year for Christmas.
My Sing-Along Songs includes a hardcover personalized book and a personalized CD featuring twelve classic children's songs, all personalized with your child's name. Gifting a customized music CD and book combo is sure to be well appreciated by any child.
The personalized children's CD enhances good listening skills, as well as a love for music. It is a great tool in assisting with name recognition, inspiring creative expression and building self esteem.
Songs included on the CD are:
The Wheels on the Bus
If You're Happy and You Know It
You Are My Sunshine
Head, Shoulders, Knees and Toes
Row, Row, Row Your Boat
Baa Baa Black Sheep
The Hokey Pokey
This Is The Way The Ladies Ride
The Old Man
Itsy Bitsy Spider
ABCs
Old MacDonald's Farm
My daughter gets so excited when she hears her name in the songs. Within moments she is up singing and doing the actions to many of the songs she  knows and loves.
The See Me website has a simple form to fill out with your child's name. See a preview of your book and hear a sample of music before ordering.  You can also upload a photo of  your child and write a custom dedication to make the book even more special. You will also receive a digital download of the 12 personalized songs with your purchase.
About I See Me, Inc
I See Me! offers a wide variety of personalized Christmas gift ideas to suit every budget and taste. In addition to personalized books,  and personalized Story Book CDs, lunchboxes, puzzles ,coloring books, place-mats , stickers, ornaments  and growth charts are also available to personalize.
I See Me, Inc. provides the highest quality personalized children books available. Their mission is to increase self esteem in children through personalized books that celebrate the uniqueness of each child. The goal of I See Me, Inc. books is to show each child how absolutely unique and special he or she is, to teach the child how to spell his or her name, and to build vocabulary skills. Visit them at www.iseeme.com.
Celebrate the Season Sweepstakes
Enter to WIN in  the  "Celebrate The Season" #Sweepstakes! Your  can Win a $500 Visa Gift Card and a prize package valued at over $600! Enter here: http://swee.ps/ypkhRNcK The I SEE ME! "Celebrate the Season" Sweepstakes is open only to legal residents of the fifty (50) United States (including District of Columbia) and Canada (excluding Quebec) who are eighteen (18) years or older at the time of entry.  Sweepstakes ends Dec. 17, 2016 at 11:59 PM EST Sponsored by I SEE ME! Inc.,
My Christmas Sing-Along Book and Songs Giveaway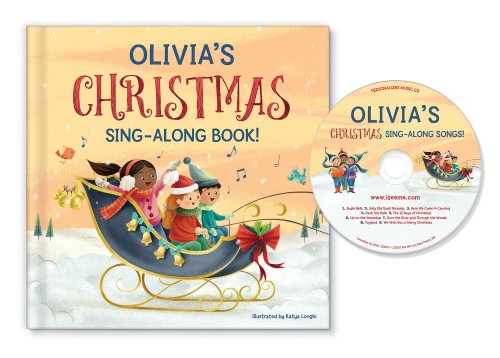 Here is your chance to win a " My Christmas Sing-Along Book and Songs." My Christmas Sing-Along Book & Songs includes a hardcover personalized book and a CD featuring nine classic children's Christmas songs, each personalized with your child's name! You'll also receive an MP3 digital download of the personalized music.
Songs include:
Jingle Bells
Jolly Old St. Nicholas
Here We Come A-Caroling
Deck The Halls
12 Days Of Christmas
Up On The Housetop
Over The River And Through The Woods
Toyland
We Wish You A Merry Christmas
The giveaway is open to both US & Canadian residents 18 years and over. Good luck everyone!