As we count down the days until Christmas, we continue to bring you more gift giving suggestions. As previously mention in other posts, one of the best you can give a child is the gift of reading. Books make wonderful gifts for children.  From the creators who brought us "Lost my Name" and "The amazing alphabet that appeared in the night" comes a new personalized book for children.  This is no ordinary personalized book though. Your child becomes the main character, looking for home with a new lemonade-loving robot friend- Hubble. The adventure in the Incredible Intergalactic Journey Home begins in the far reaches of the universe and zooms into your child's actual neighborhood.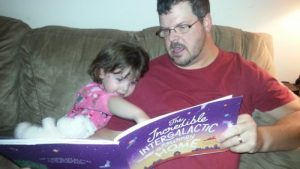 An incredible journey from outer space… back to a child's own front door.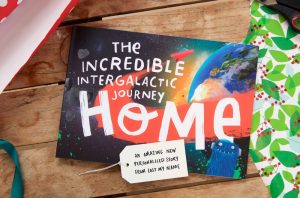 The book is about two friends returning home after getting lost out in space.  The book features a robot as well as your chosen personalized character ( boy or girl).  Along the story, your child will get to see their name wrote out in stars as well as following their chosen character on a journey from outer space.
Throughout the entertaining story your little astronote dodges meteors, meet helpful talking aliens and animals — and depending on where they live,will see familiar landmarks from their home city and then a satellite image of their actual street. Their intergalactic transport is a spaceship donning the child's national flag. NASA's jaw-dropping outer space photography, which is in the book is quite impressive.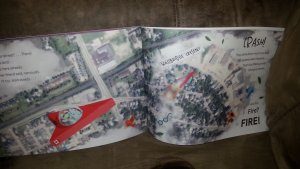 The story rhymes, which makes it flow well and it's an easy read. Unlike, other personalized books that you can personalize with your child's name and gender, this one goes much deeper as it gives the exact coordinates of your child's home.  This was the most impressive thing for us. My daughter loves the aerial photograph of our home and surrounding neighborhood. When we get to that point in the story, my daughter is very quick to point out where we live. The book came at a wonderful time, as my daughter has been working on learning where she lives in preschool.
The Incredible Intergalactic Journey Home is a touching book that teaches children that we live in a large universe and their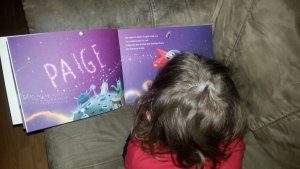 are many wonderful people to meet along the way.
I think we can all now agree that all 3 books from Lost My Name are incredible. I look forward to seeing what the company has in store next.
Website: https://www.lostmy.name/