Teach your child to spell their name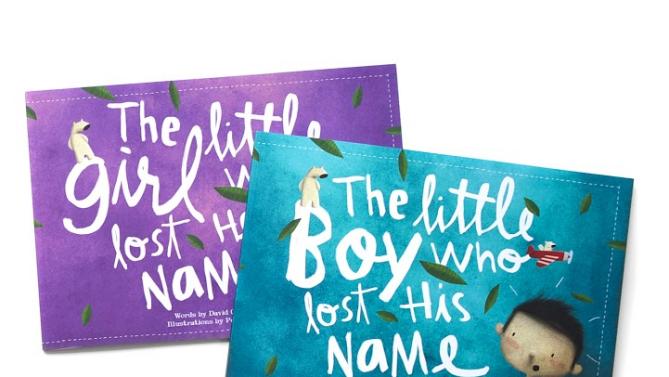 One of the first words many children learn to read and write is their name. Most kids know how to write and know how to recognize their name by the time they enter kindergarten. Today I bring you a book that assists your child in learning to both recognize and learn to spell their name.
While procrastinating on Facebook one day I saw an advertisement for the book "Lost My Name." Of course I was intrigued and had to investigate things more closely.
If you have not yet discovered them gem, Lost My Name is a beautifully illustrated personalized children's book that helps children to learn to recognize letters and spell their name. Ideal for children aged 2-6, 'The Little Girl Who Lost Her Name / The Little Boy Who Lost His Name' was written by BBC comedy writer David Cadji­Newby and illustrated by respected Portuguese visual artist Pedro Serapicos. Each book is printed on thick, environmentally ­friendly paper and bound by hand.
Lost My Name follows the story of a young child who has lost their name – setting off on a marvelous adventure, to track down the missing letters. Throughout the book characters bring letters one by one to help the child find her or his lost name. Each book contains a different magical story, which is based on the letters in your child's name- so if you have two children, their story won't be the same.

The book captured Paige's attention from the very beginning! Following a witty dialogue, and the turn of each page a new letter was given. Along the journey to finding her name, we came across many different creatures, such as a princess, Aardvark, a hopping mad Imp, a well dressed giant, and a forgetful Elephant, all with a unique story to tell.
I found the website to be super easy to use and ordering is simple! Type in the name of your child, click boy or girl and you can then preview your book page by page, before choosing to purchase.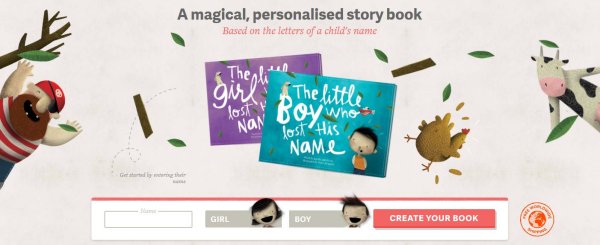 I hope you and your child enjoy the Lost My Name book, just as much as my daughter and I do. Overall, the book is wonderfully done, amazingly illustrated and the story line is perfect for teaching children to both spell and recognize their name.
You can get your child (girl or boy) their very own unique personalized story book at lostmy.name.
Who says procrastinating doesn't have benefits?
Related articles