Parties can be great fun for our kids, but they can also be incredibly stressful. The pressure to throw the perfect birthday party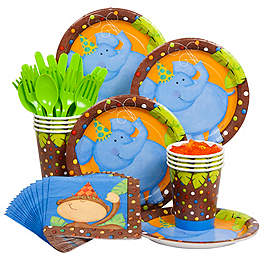 has become overwhelming for parents. My first rule of thumb is to keep it simple. When it comes to throwing a birthday party I believe in simplicity. One way the perfect party can be achieved without great effort is by ordering wholesale party supplies.
You can get all the materials you need – balloons, plates, utensils, napkins, party hats, etc. – from one party supply shop.
In fact, you can even do all your birthday shopping at WholesalePartySupplies.com, so there's no need to scour different stores in your area and beyond to find the items you need.
When planning a birthday party it is also best to choose a central birthday party theme. Having a theme in mind eliminates a great deal of hassle when it comes to decorations.
If your child is turning one or two, a jungle theme is always a winner at this age. You will find that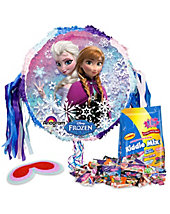 WholesalePartySupplies.com have helpful suggestions for jungle themed party packs, decorations and more.
If you need party inspiration for the little lady in your life, look no further. A Disney Frozen Themed Birthday Party is today's standard for the best birthday. Other popular choices include, Minnie Mouse, Sophia the first, and Doc McStuffins. While, Despicable Me, Paw Patrol, Teenage Mutant ninja Turtle, Pokeman and Mickey are popular among boys.
A pinata is a must have for any birthday party. They're great to help the kids get rid of some of their pent up energy. The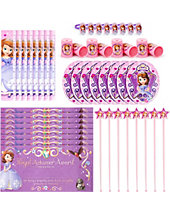 piñata Kits at WholesalePartySupplies.com come with all the necessities needed, so there is no need to make a stop at the dollar store for candy. They carry a vast collection of themed piñatas as well as wide variety of unisex piñata kits.
Don't forget about the ever so popular loot bags. From this mom's perspective, these goody bags, also known as loot bags, can actually be a bit of a headache and expensive. Normally I drop by my local Walmart or dollar store to see what I can find. While browsing WholesalePartySupplies.com, I noticed that they sell wholesale candy at affordable prices. You can get a bag of burger gummies with 40 pieces inside for just $6.99. Kids young and old love gummies. Be sure to also check out their great selection of Favor Toys and party favor sets.
Be sure to like WPS on Facebook.