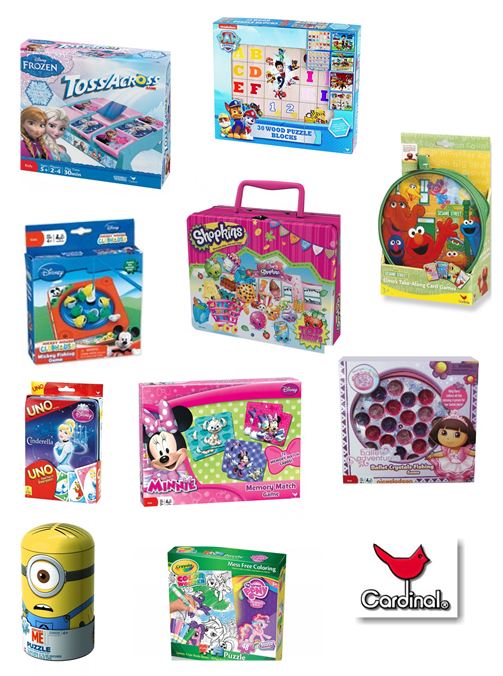 The best way for your young child to learn is through fun and repeatable activities. Did you know some of the best learning tools for your child(ren) are right at your fingertips? There are all sorts of fun Preschool games that promote learning concepts such as sorting, counting, and matching.
Puzzles are a great way to enforce sorting as well as matching. Memory match games make it easy for kids to improve their short-term memory and speed recognition skills.
Cardinal Industries has various puzzles and matching games to choose from featuring your child's favorite most cherished characters.
Flip over colorful tiles to find a parade of friendly faces, from Minnie Mouse and Lalaloopsy to Disney Frozen and Doc Mcstuffin.
We own two matching games from Cardinal Industries.  Both are pretty standard matching- memory  based games featuring Disney characters. The pictures are adorable. I mean who doesn't love Disney? Like all matching games, the Little Mermaid matching game and Doc Mcstuffins matching game requires the matching of character cards by turning two cards over at a time.
My 2 1/2 year old daughter doesn't quite get the concept yet and she is at that age where she is easily distracted. Like with all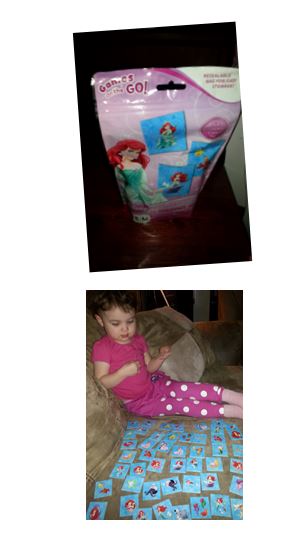 matching games though I can customize the game for her age level and decide how many matches I want to put out. I also use both matching games to teach her color recognition and we use the cards to count.
The game can also be played solo as a way to further strengthen concentration and memory skills. My 25 year old daughter has a traumatic brain injury and has actually bordered the game to help her in therapy. 54 cards are included in the Little Mermaid Games on the Go set and 72 cards in the Disney Junior Mcstuffin set.
My daughter is very much a fan of Minnie Mouse right now, so we have added the Minnie Mouse Matching Game from Cardinal Industries to our Christmas wish list.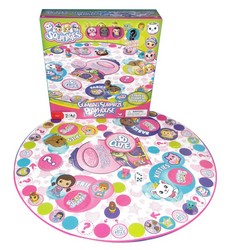 Cardinal Industries provides a wide range of license preschool games featuring your child's favorite characters.  Drop by cardinalgames.com today and tell us, what games your child would add to  your child's Christmas wish list.
About Cardinal Industries, Inc.
Long Island City, NY based Cardinal Industries was established over 60 years ago. The privately held company markets games and puzzles to mass market and specialty retailers in the United States and Canada, as well as to foreign branches of U.S. retailers and via distributors in countries throughout Europe. Cardinal's private label products, licensed products, and traditional family games give it #2 market share in games and #1 market share in children's puzzles in the U.S.