Do you have a Frozen fan in your house? Have you heard the song "Let It Go" a million times? Almost two years after Frozen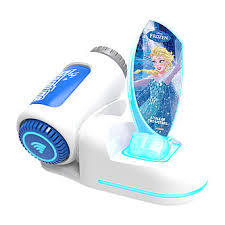 first debuted in theaters, it's popularity if anything is even stronger. If you have a Frozen-obsessed little girl in your life, we have the item she is going to force you to buy this holiday season. Guaranteed to be one of the biggest sellers is the "Storytime Projector" from from Tech 4 Kids.
The Disney Storytime Theater Projector comes with the projector and one press n play character (Frozen) to get the magic started.
After downloading the Companion Storytime Theater app, which is available on both iTunes and Google Play, simply place the included Press 'N Play character against your smart device's screen to unlock.
On the day Elsa becomes queen, she accidentally freezes the kingdom in an endless winter. Her sister Anna embarks on an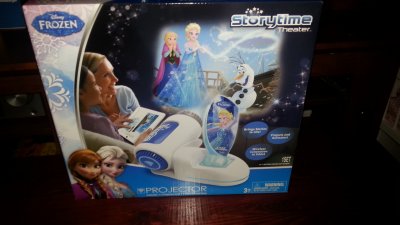 adventure with Kristoff, his reindeer Sven and a snowman named Olaf to find Elsa and bring her home.
Through a wireless connection to the projector, the story is then magically brought to life on your child's bedroom wall with custom animation for each page.
Depending on your wi-fi connection, the downloading of the app and of the storybooks could take several minutes. The Storytime Theater Projector will work with any Android tablet with Android 4.3.1 or above. The projector does require four C batteries to work, which are not included.
There are three different ways in which the stories can be read in:
Read to Me: listen to the narrator as you move through the story;
Read it Myself: Fip the pages on the projector using the companion app on your smart device and record your own voice for playing back later.
Bedtime: automatically tells the story and finishes with a starry night show, and gentle music to help your child drift off to sleep. Has an automatic shut-off timer after 10 minutes.
The automatic shutoff is a nice feature, as it prevents you from disturbing your child when they are still drifting off to sleep.
Additional stories for Sofia the First, Doc McStuffins, Cinderella, Finding Nemo, Toy Story, Tangled and Cars can also be unlocked by purchasing separate Press 'n Play Characters.
If you want to limit electronics at bedtime then this might not be the toy for your child, as it does require use of a tablet. However, if you don't mind your tablet being left in your child's room until they fall to sleep, then the Storytime Projector Theatre is the perfect gift- making bedtime fun.
What steps do you take to get your kids to go to bed?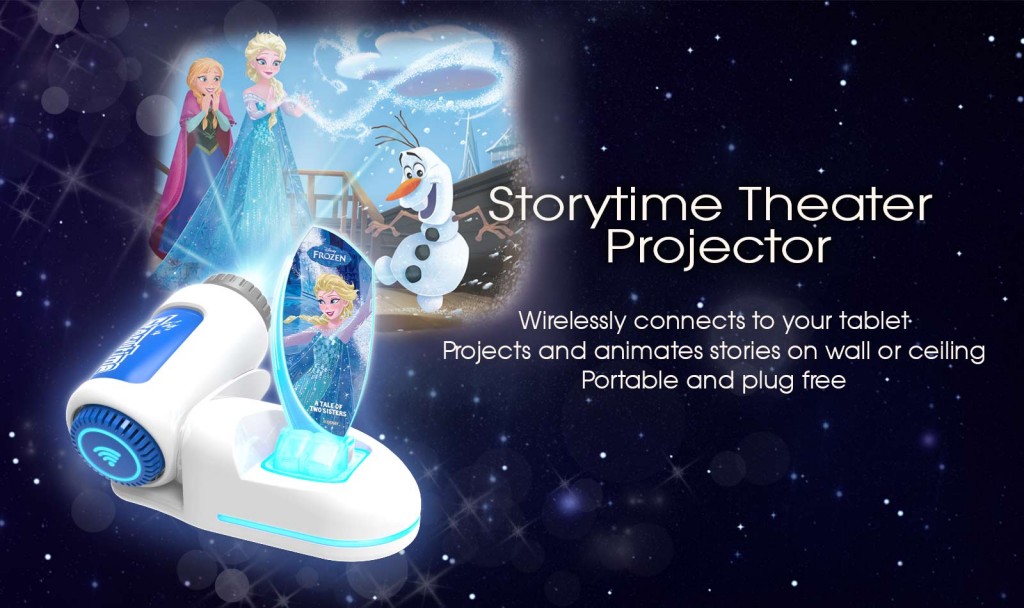 About Tech 4 Kids
Tech 4 Kids develops and markets fun, innovative and educational toys for kids. See more awesome products such as; Mash'Ems, Fash'ems, Microlites, Squishy Pops, 3D Magic, Creative Magic, Storytime Theatre, Outer Edge, Soft Lites, Starlite Pals and Action Lites at www.tech4kids.com.