Hit the Books with the Hottest Looks from Avery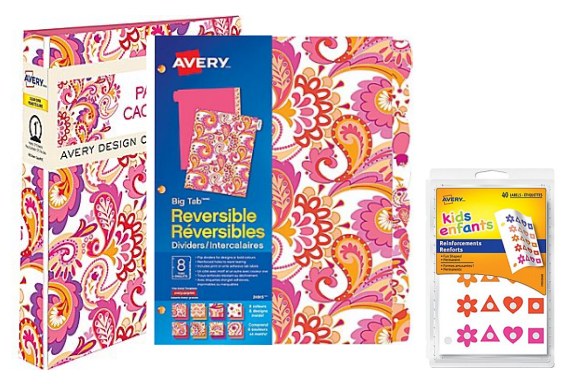 As we count down the end of summer, back to school shopping is in full swing. My 13 year cousin will be heading back to school in style with a full range of in classroom school supplies from Avery.
Avery new bold, bright designs- such as color dots, chevron print, and floral paisley design certainly have a girly vibe. Each binder includes two interior pockets, which are ideal for storing loose and unpunched papers. Durable construction keeps these binders looking great throughout the school year. Each binder holds 175 pages.
With free printable templates and designs at avery.ca/print, your daughter can customize a cover page for her binder with text and graphics in minutes.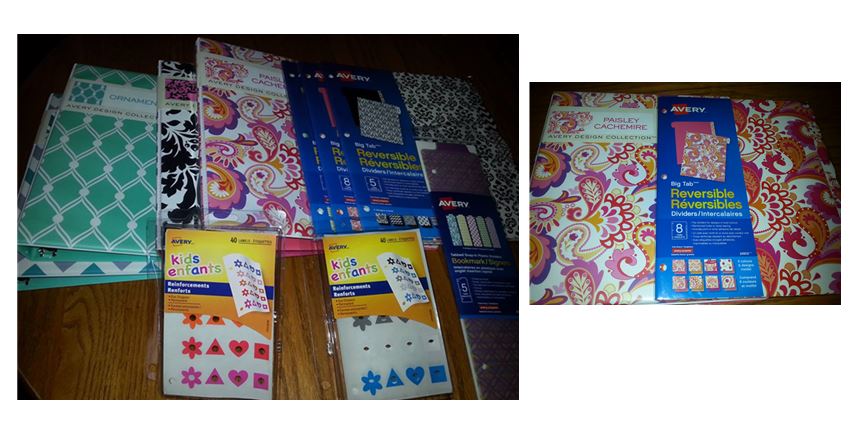 She can further show her fashion forward personality with heavy weight reversible write on dividers in bright pattern designs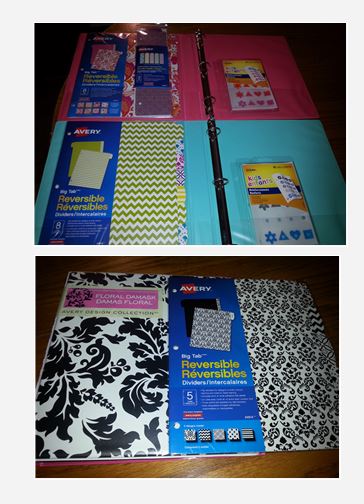 and bookmark dividers in fun fashion prints. The bookmark dividers are perfect for marking a spot you need to return to in your binder, as opposed to binder clip mini bookmarks. Designed to snap in, you don't have to open the binder rings in order to move this bookmark around where you need them. Each divider is made of hard, transparent plastic.
Let her decorate those class notes with style using Avery Kids Reinforcement Shapes. Available in an array of colors, each pack includes 40 tear resistant reinforcements. The sheets come with binder holes to fit any 3 ring binder, making portability a breeze.
Fill the binder with other useful accessories from Avery and she'll have the perfect organization system.
Avery coordinating Back to School products are available at Staples.
Avery Products Corporation offers innovative solutions for home, work & school, & markets products under the Avery® brand. www.avery.ca