It's a dog's life — and a pampered one at that. Whether your dog is a lounger, a leaner or a cuddlier, the brand new Van Ness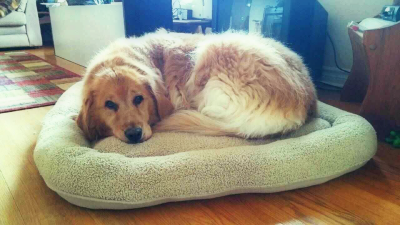 Beautiful Dreamer pet bed will be pure luxury for your dog on Christmas morning, as the vision of turkey and all the trimmings go dancing trough his/her head.
Each pet bed is made from premium materials and are knit, cut, sewn and filled in the USA.
There are 5 sizes of pets beds  available to choose from. Sizes range from the small dog bed for tiny breeds to the X large dog bed for our friends with the really big paws. Each bed has a velvety-soft microfiber fabric and ultra plush recycled polyester fill. The pet bed is made quite well. The workmanship on it is actually flawless.
You can see that Levi has taken to his bed quite well.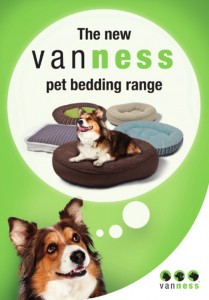 The Beautiful Dreamer pet bed is available in a range of stylish colours- such as chocolate, sage and tan, which is sure to fit in with any home style and furnishings.
Not only is the machine washable, but it is machine washable, which makes life so much easier. Simply place the dog bed in your top loader (assuming you own a top loader), pull it after it is washed, fluff, lay fat to dry and you are good to go. The dog bed can be dried on a low setting in your dryer if preferred.
The smaller sized Van Ness Beautiful Dreamer pet bed is also ideal for your cat.
This Christmas, don't forget your beloved pets. Shop Van Ness  for all your pet needs.
Family owned and operated for over 65 years, Van Ness has been a leader in providing quality, pet-caring products that fit the needs of pets and provide a great value for you, the pet parent. Visit them at vannessplastic.com.