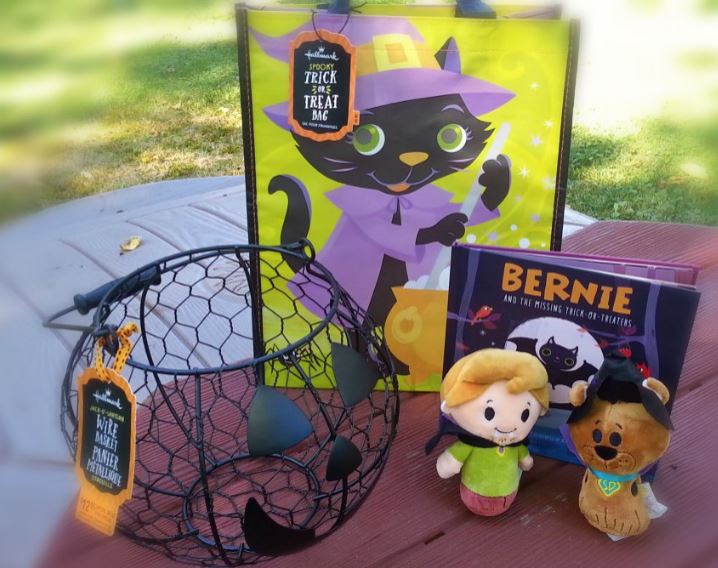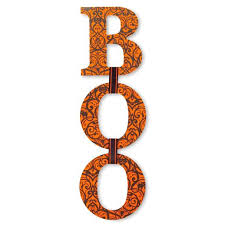 Halloween is only three weeks away. Why not make it frightfully fun with these Halloween ideas from Hallmark.
Drop 'n' Greet Bernie the Bat – Surprise ghost and goblins with Drop 'n' Greet Bernie the Bat! Hang him from your door or ceiling and as people approach his motion sensor, he surprises them by dropping down and saying 1 of 10 phrases, then flies back up again to wait for the next little goblin to pass by!
Decorative Accessories- Add a little hocus-pocus Halloween fun to your home with this Boo door sign.
Halloween Scarf – If you are not one for dressing up on Halloween, you can still get into the spirit of Halloween by accessorizing your favorite fall outfit with a Halloween Scarf! Festive and fashionable, this spooky scarf features frightening felines, spiders and skulls hiding among embellished swirls. We have put together a fall look for you from some of our favorite stores.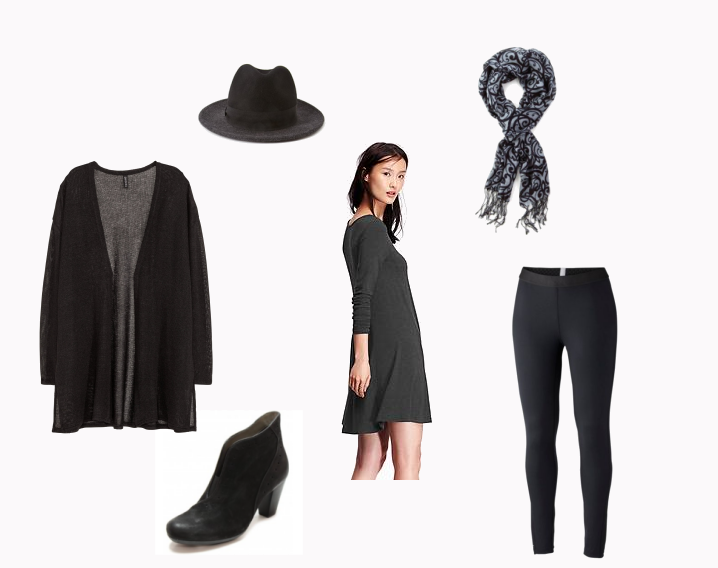 H & M fine Knit Cardigan
Hallmark Halloween Print Scarf
Old Navy Swing Dress
Columbia heavyweight tights
MARC Elle Ankle Boot from yengo.ca
Colorblock Wool Fedora Hat from Forever 21
Jack-o-Lantern Wire Basket- Add spellbinding charm to your home with the Jack-o-Lantern Wire Basket. It is sure to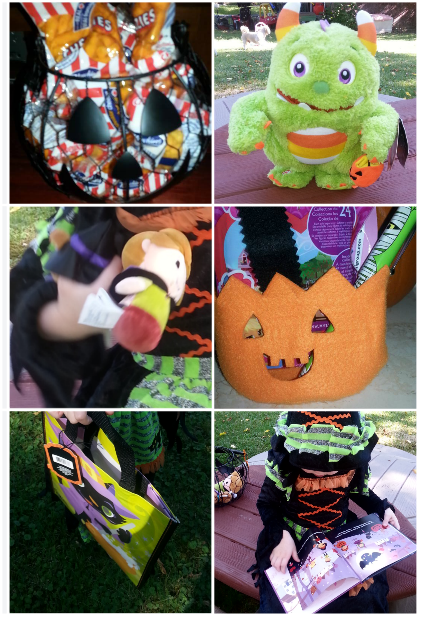 charm your guest when filled with everyone's favorite-Hawkins cheezies. You can alternatively use the basket as an accessory to your little witches Halloween costume. It is perfect for collecting candy in.
Roary the Candy Monster – Young and old will get a treat out of Roary the Candy Monster who is here just in time for Halloween. With a flick of the switch Roary sings and dances to a parody of "I Want Candy."
Halloween itty bittys® Plush- The smallest trick or treat goers who are too young for candy will delight in Halloween itty bittys. New assorted characters for the 2015 Halloween season include Scooby Doo and Shaggy!
Pumpkin Treat bags- For a small bit of treating these pumpkin baskets do the trick. Each basket can be filled with some stickers, a bling bag from Hasbro and a candy treat.
Trick-or-Treat Fabric Bags- Give your kids costumes the finishing touch with Trick-or-Treat Fabric Bags. These bags are large enough for your kids to happily haul their candy home in. Styles include candy monster and a cat.
Halloween Books- There's nothing like ending an evening of trick or treating with a good Halloween story. As you tuck your little witch into bed she will enjoy your reading of Bernie and the Missing Trick-or-Treaters, a story about a young bat's quest to spread Halloween happiness!
The above items are available at Hallmark Gold Crown® stores nationwide and wherever Hallmark products are sold. For more great Halloween decorating and gift ideas please visit www.hallmark.ca! Along with these fun items you can find Halloween themed cards and gift bags as well.
Follow @HallmarkCA on twitter with hashtag #LoveHallmarkCA
What is your favorite Hallmark Halloween product?