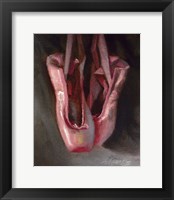 Decorating a child's bedroom or a baby's nursery is so much fun. There's no limit to the potential and no design rules to stand in the way of the fun.  Set the tone for nap time, playtime, and in-between time with art from framedart.com. At Framed Art, Kid's Wall art options are endless.
When it comes to selecting art for a child's bedroom, choose a design that reflects the child's interests; such as ballet shoes for an aspiring ballerina, soccer balls for a little sports star, or a monkey in space for a little astronaut.
Why not match your daughter's garden's airy bedding theme with framed girls room art featuring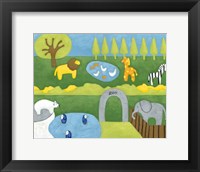 butterflies or flowers, or add to an animal-themed nursery with cute elephant art or some fun monkey art? A zoo theme is a popular nursery theme and versatile for boys or girls.
For toddlers and preschoolers, having colorful canvas prints hanging on the wall of their room that incorporate all the letters of the alphabet gives them something interesting to look at and fosters an interest in learning. Why not add a quote to your child's walls?
It was easy to update the look and design of my daughter's room by simply changing decor items and the art that hung on her wall. After a lot of time spent on FramedArt.com, I finally found the perfect piece to hang on her wall. The canvas I chose was a licensed reproduction of Cindy Thornton's – "Reach for the Stars."
The childlike innocence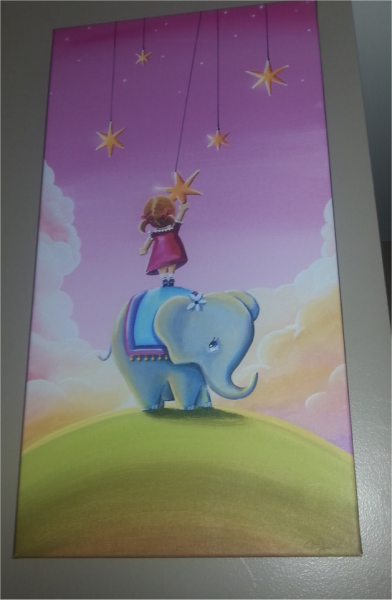 and simplicity of Cindy Thornton's artwork are what drew me to this particular piece. I love the hidden message behind this particular canvas. After all, we need to remind our children that they can reach for the stars. Cindy Thornton (b. 1975) is a contemporary illustrative painter currently residing in Orlando, Florida. Her whimsical and vibrant style often incorporates bold colors, clean lines, and touches of surrealism.
My canvas art was shipped with lots of protection, so it wouldn't break in transit.  Upon opening it, I fell in love with the piece I ordered all over again.  They do a wonderful job! The canvas came with mounting hardware making it extremely easy for my husband to hang in my daughter's bedroom.
My daughter's bedroom is still a work in progress with more work to be done in 2017.  However, finding and adding this new piece from FramedArt.com to her walls is a step in the right direction on the new design theme of her room.
Framedart.com also allows the option for you to turn your own photos into framed memories. This is something I look forward to doing in the fall of 2016, after my son's wedding.
If you have budding artists in your house, why not decorate their bedroom walls with their own art? Scan or take a photo of their artwork and upload it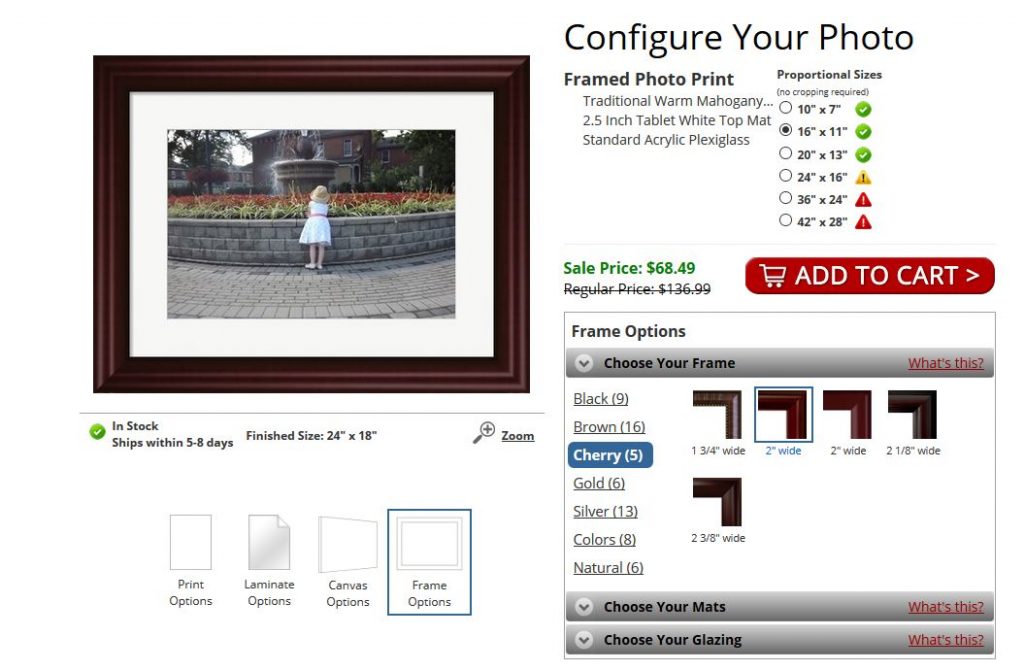 to Framed Art.
Next, decide what kind of canvas you want, the size of canvas you want, and the frame options. There are several frames to choose from and you can also decide to have your photo laminated.
Framedart.com offers a 100% Satisfaction Guarantee. Within 30 days of receiving an order, if a customer is unhappy for any reason, they will exchange, replace, fix, or refund (less shipping costs). No questions ask. How is that for customer service?
FramedArt.com offers so many beautiful types of artwork!  Therefore, they make it easy to find art for every room in your home; in addition, framed art also makes the perfect gift for Christmas. Check out FramedArt.com for your next home update or for a special gift idea.