1 out of 3 Canadians have a condition paramedics need to know about.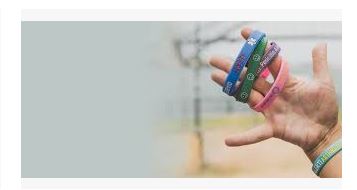 If you have any sort of medical condition, a medical alert bracelet is an essential accessory to your wardrobe. A medical alert bracelet will alert first responders to your medical conditions if you are incapacitated or unable to communicate.
Today, medical alert bracelets come in a variety of attractive designs and price ranges. Some bracelets can also be customized or personalized to make them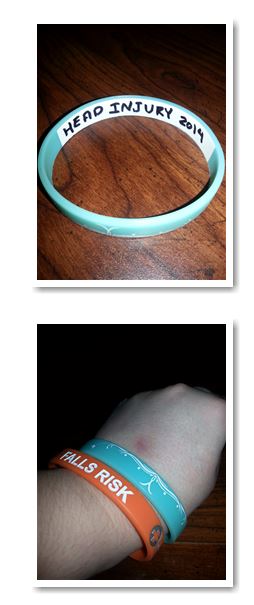 more stylish and less intrusive to the wearer. An even less intrusive option is a medical guardian. Not only are they lightweight they're water resistant as well.
Developed by Michael Randall, Mediband is a leading medical ID device producer for a number of allergies, food in-tolerances, and health conditions like diabetes and asthma. Mediband's medical wrist bands are perfect for those who don't like the traditional medical bracelet.
Mediband offers custom reversible designer bracelets for those who wish to be more discreet, but still need to communicate the relevant information in an emergency. My daughter currently owns one of the write-on "Medibands." She suffered a traumatic brain injury following an ATV accident that took place last July.
Using permanent marker pen, we were able to write information on the white write on strip on the inside of the bracelet, where we wrote "head injury 2014." If my daughter were to have a fall and suffer another head injury, EMTs on the scene will know right away that she suffered a head injury in 2014.
Knowing that she has a head injury could also prevent ambulance personnel (or police officers) from mistaking my daughter's other related heath symptoms for intoxication or use of controlled substances.
Unlike traditional metal identification bracelets, Mediband Wristbands are made of food grade silicone, easily sterilized and are 100% hypo-allergenic. The come in five sizes: Extra Large, Large, Medium, Small and Child X Small.
Mediband also carries a  specific range of bracelets perfect for hospitals, retirement and nursing homes, which includes alerts such as fall risks, do not resuscitate, and pacemaker recipient. Each band is accompanied by a wallet card that can be printed with all known allergies and conditions for the carrier, and can easily be taken anywhere.
The fall risk bracelet alerts bystanders to the fact my daughter has a medical condition should she have a fall.
Overall, I impressed with variety of Mediband products created to help both children and adults in emergency situations, while traveling and everyday life.
Mediband offers a range of products including Medical Condition Alert Wrist Bands, Travel Identification, Medical Jewellery, Fever Indicators, stickers and much more. Check them out at mediband.com.
Remember that, ultimately, what your identification looks like is less important than having crucial information about you readily available to first responders in case of emergency.
Do you wear a medical alert bracelet? What kind do you own?