Sunscreen shouldn't be your child's only form of sun protection this summer. Available in a large selection of colors, Glup provides a quality line of baby & toddler sun hats that are easy to use, make children adorably stylish and offer complete sun protection.
Today's Woman welcomes Glup Bebe newest addition – Eclipse sun hat! Available in the trendiest of prints the hat is full adjustable, featuring a panel at the back for extra sun protection to the neck.
Top your little lady's outfit off, while protecting her head from the sun with a delightfully adorned bandana. Glup Bebe bandana features ties at the sides to make it quite adjustable and a panel at the back to keep the sun off the neck area.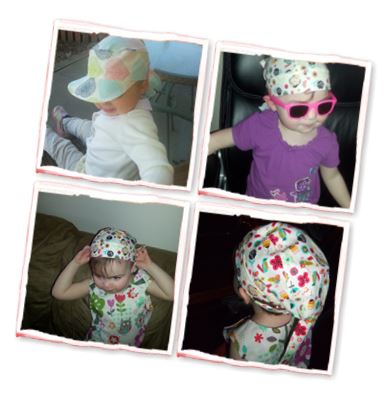 Glup Bebe perfectly hip fabrics and totally updated design makes either the bandana or sun hat perfect for today's stylish child. Soft, light weight and comfortable, they are a must for the summer! Both the eclipse sunhat and bandana come in two sizes and are available in boy and girl prints.
Glup Bebe Scarves are the perfect multi-purpose accessory. Tied around the neck, the scarf is a fashionable and incredibly functional bib. Worn on the head, the scarf protects your baby's head from the sun.
All of Glup-bébé products are made in Québec. Each season new accessories are added to their collection. Glup is also proud to help raise money for OLO Foundation. Glup gives back 20% of its profits for the "Bébé engagé" drool bibs.
Website: glup-bebe.com
Color me Happy
Now for a little outfit inspiration: Look how adorable a Glup Bebe bandana looks paired with a dress from Small Potatoes.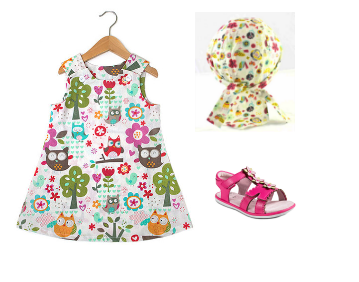 Dress – Small Potatoes
Glup Bandana – Glup Bebe (only $16!)
Flex Sidra Sandals- Pediped