It is time for us to get into Valentine's Day mode. After-all, Valentine's Day is only two weeks away. What better way to say I
love you then with Valentine's Day T-shirts that can be worn throughout the year. Before you rule out the gift of a t-shirt, you should give it some thought. A gift like a valentine's t-shirt will remain with her long after the roses have withered and died and for the most part- it is an unconventional gift.
For Valentine's Day, I wanted to give my grown children something for the day. For my son, I opted to mail him his favourite cookies and cream chocolate Kisses that I ordered via Walmart and had shipped right to his door.
Sense my daughters accident- she has preferred to wear loose fitting t-shirts and yoga pants, so I decided to order her the olive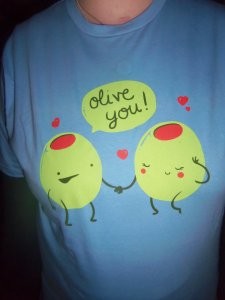 you t-shirt from Snorg Tees, which was a great way to tell her I olive her. If you are gifting this to your girlfriend, in lieu of chocolates then you might want to give her the t-shirt with a jar of olives. Better yet! You could always make her chocolate covered olives.
The shirt is available in a variety of sizes and cuts. I do find the ladies t-shirts tend to run small, so this time I opted for a man's shirt. Wouldn't you know it, the shirt was too big. I should have looked at the sizing chart before ordering.
Nonetheless, it is the perfect tee for those baggy t-shirt kinds of days. Plus, to tighten the fabric's fibers- I simply washed the t-shirt in hot water and tossed it in the dryer to shrink it down a size. I always find that Snorg Tees wash up well and still look new after several washes. I will eventually get the sizing right, now that I have looked at their size chart.
Snorg Tees has a number of cute t-shirts for Valentine's Day.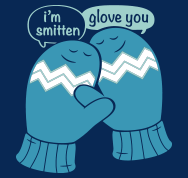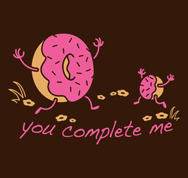 They also offer hoodies and super cute kid's tees. Kid's tees are available in sizes 2 to 12.
Single on Valentine's Day? Don't dwell on it. Hit the bar wearing a " 'Hello…Is it me you're looking for?'" t-shirt.
I am sure that you have come to realize by now that I am a big fan of Snorg Tees. I love the witty and unique designs they offer. I have also mentioned them a few times on Today's Woman. I find that Snorg Tees has a shirt for every personality or interest. If you spend time browsing their vast selection of shirts, you'll make mental notes on how certain shirts remind you of certain family members and friends. Check out the full catalogue at snorgtees.com for a wide selection of funny t-shirts.