Your little one will have a blast wearing the creative, inspired designs of Small Potatoes. Made for children on the go, this brand's easy-fitting designs ensure plenty of comfort all day long. Styled with bright colors and lively prints, Small Potatoes clothing styles take your little one from play-dates to parties.
Boasting a vibrant color palette and a delightful blend of colorful owls and pretty details, this sweetly A-line style romper dress from Small Potatoes is crafted from 100%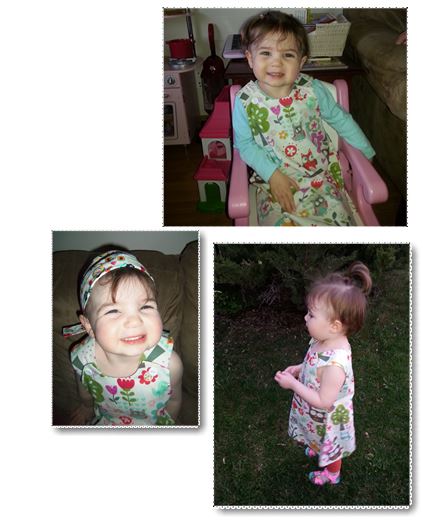 cotton that's lightweight, breathable and gentle on the skin. Easy-wash cotton offers for carefree comfort.
I find it to be the perfect warm-weather summer look for my daughter. The roomy fit allows for lots of movement, and the handy shoulder buttons allows for simple dressing and changing.
The style and versatility of the dress allows for all year long wear- not just during the summer months.
I just love the dress, because I can mix and match it with other clothes in her wardrobe for a different look for preschool, play dates, parties and playing at home. So far we have warn the dress with bicycle shorts and sandals and layered over a top with leggings underneath.
Small Potatoes also carry some cute barrettes that go perfectly with the dresses. Made by hand with non-toxic glue, the barrettes are lined with an extra strip to grip fine baby hair without pulling or pinching!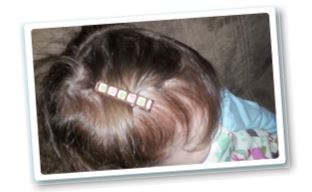 I am committed to shopping at Canadian businesses whenever possible, and Small Potatoes is a Canadian-owned company.
You can purchase Small Potatoes children's clothing direct from the Small Potatoes website (small-potatoes.ca) or check the list of Canadian retailers or on Etsy.