Appaman spring outerwear combines fashion with function. With comfort, and hard-wearing in mind, Appaman's 2015 line of outdoor clothing for children is sure to be a hit this spring and summer. From stylish windbreakers to pretty water-resistant trench ware, they have spring outerwear for girls for every occasion.
Their new windbreaker for girls is the perfect jacket for rain or shine. The jackets lightweight design delivers layering versatility. Fully lined in jersey, the jacket features patch pockets and zip/snap closure, with a hidden hood zippered into the collar. The jacket comes in imperial, confetti and white.
For sizing and coloring reference: Miss P is wearing a size 3 in confetti. As you can see it fits her perfectly and holds up well to a preschooler's active play. Appaman's clothing is made with the ultimate, built to last quality. Something you can really appreciate it kids clothing.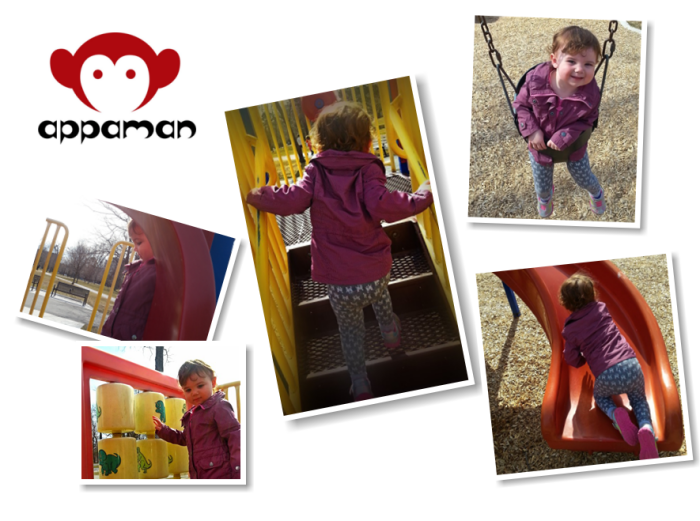 Comfortable, cool and functional; as a mom I couldn't ask for more in a jacket?
One of the big fashions for spring is reversible hooded jackets. Striped on one side and solid on the other, the functional jacket flips inside out for a totally different look.
Appaman's windbreaker and reversible windbreaker are perfect for active kids who want to play outdoors come rain or shine.
This season, it's all about coral. Well maybe not all about, but coral is dominating the color trends for spring. Appaman's girl's trench coat has such a blend of femininity. Perfect to dress up every day out fits or for a fancier occasion the water resistant trench coat is as practical as it is cute.
And as with every new season, Appaman has remained true to its iconic ape logo. Appaman's girl's trench coat is fully lined with a shiny silver monkey lining. I have added the trench coat to my wish list. I like it so much that I wish it came in adult sizes.
And Appaman isn't just for girls. While I of course love my recommended choices, there are some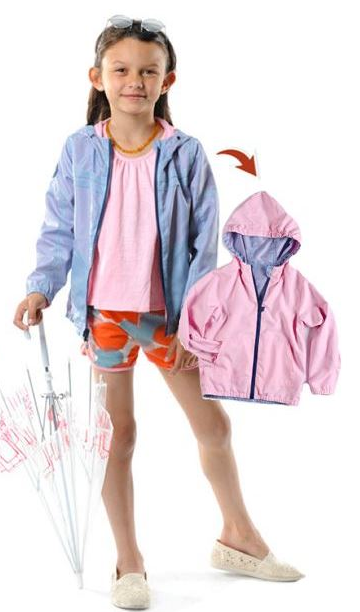 wonderful outdoor clothing options for boys available.
For more information on Appaman in Canada, please visit Do-Gree Fashions Ltd.