We're dreaming of Spring and with the new season, comes Easter and some fun new Easter apparel from the fine folks at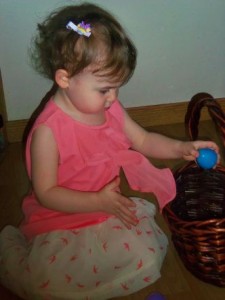 Appaman launched in the summer of 2003.  Since then they have grown at a steady pace, adding to the collection every season, expanding with fun pieces and exploring new lines. The best part about the new Appaman Spring Formal Wear for Girls line is that these 2015 spring pieces aren't just Easter holiday-appropriate; each plays perfectly into the upcoming season and they mix and match well with pieces you might already own from the 2014 Appaman fall fine tailoring line.
Appaman's twirl skirt in birds, makes my little birdie sing with glee for Spring. Coral colored birds enliven a sweet ivory skirt. When paired with the Seychelles (coral) cascade blouse, one is left with a modern and timeless look, that is very fitting for upcoming Easter photos, a Sunday church service or a Summer birthday party.
The sleeveless blouse boasts a cascading bow from neckline and a keyhole at the back of the blouse with single button closure. Both items are made of a light polyester fabric, providing plenty of comfort for an active toddler. For sizing reference, my daughter is wearing a size 3.

I found both pieces mixed and matched well with Appaman ruffled skirt, and the long sleeve sheer blouse, which my daughter already owns from the 2014 fall line.
Put a little flounce in her step
Dressed in a vintage inspired flounce dress, Tanya's daughter is dreaming about warm weather, while enjoying what is left of our snow. The dresses drop-waist and ruffle hem layer perfectly over her favorite pair of leggings. Appaman's flounce dress is made of 100% polyester, and features a back zipper closure. The dress is available in two different colors and the fun bird print.
Many of us include formal wear in our children's wardrobe based solely on a special occasion coming up and once that occasion has ended it is never to be seen again, until it is pulled out of hiding and passed down to another family member.
At Today's Woman, we love that Appaman fine tailoring line can be dressed up for things like Easter photos and dressed down for more casual days.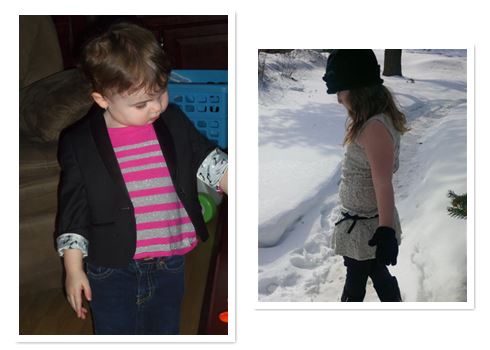 Be sure to check out the full Spring Collection for girls from Appaman, and give your girls some street cred; let them wear Appaman. Appaman is exclusively distributed in Canada by Do-Gree Fashions Ltd.